Orecchiette with Sausage & Broad Beans
4 people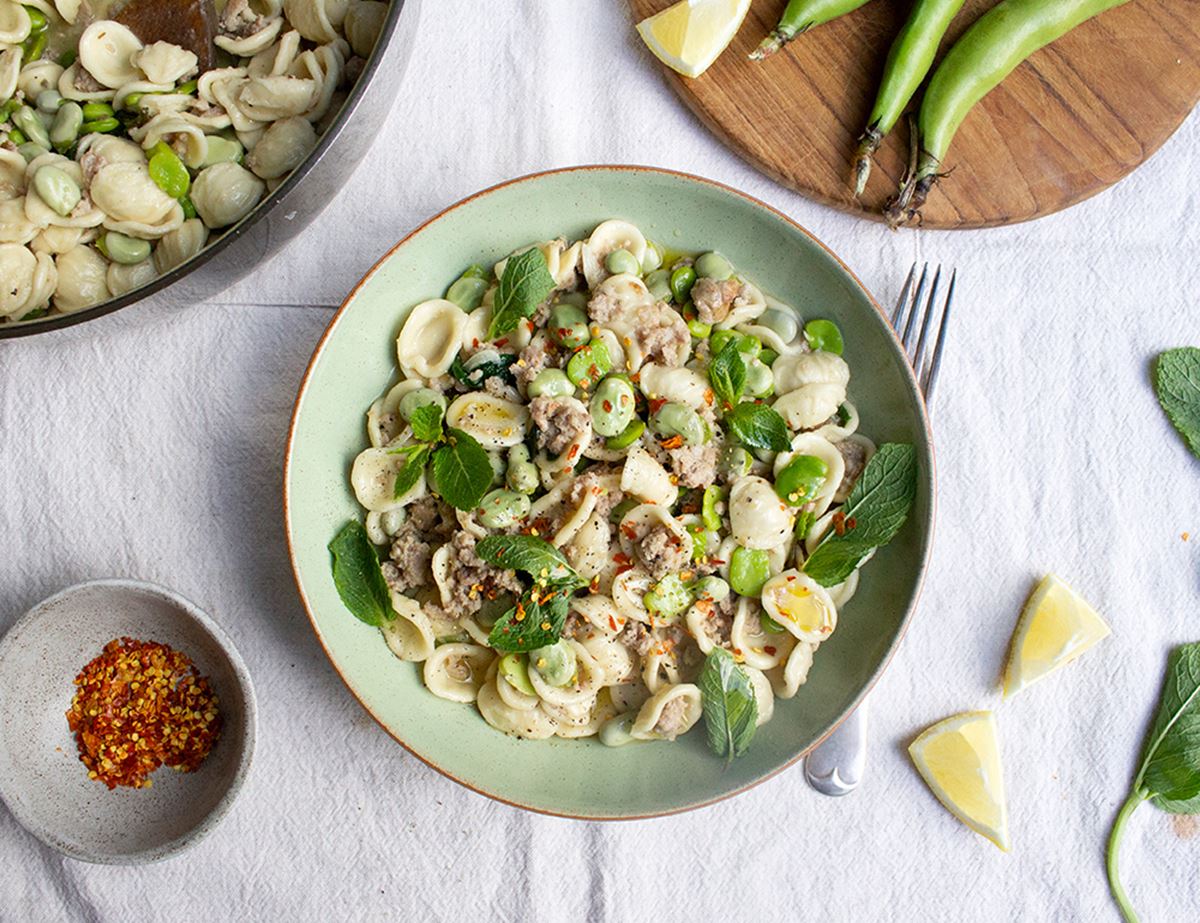 Orecchiette means 'little ears' in Italian and these scoop-shaped pasta shells are the perfect shape for serving with a rich and meaty sausage and broad bean sauce that's brightened with a squeeze of lemon and a sprinkle of fresh mint.
Ingredients
1.7kg broad beans
3 garlic cloves
6 pork sausages
A pinch of dried chilli flakes
A glass of white wine
400ml chicken stock
500g orecchiette pasta
A handful of mint leaves
1 lemon
Prep: 30 mins | Cook: 40 mins

Method
1.
Fill a large pan with water and add a big pinch of salt. Pop the pan onto the hob to come to the boil. Meanwhile, pod the broad beans. When the water is boiling, add the broad beans. Simmer for 2-3 mins, till just tender, then use a slotted spoon to transfer the broad beans to a sieve (keep the water in the pan to cook the pasta in later). Rinse the beans with cold water to stop them cooking, then shake dry. Squeeze the green broad beans from their grey casings into a bowl and set aside. Discard the grey casings.
2.
Peel and thinly slice the garlic cloves. Slash the sausage skins and squeeze out the sausage meat. Discard the skins.
3.
Pour 1 tbsp olive oil into a large pan and warm over a medium-high heat. When the pan is hot, add the sausage meat and a good pinch of salt and pepper. Cook the sausage meat for 5-6 mins, stirring occasionally and using a wooden spoon to break the meat into small pieces.
4.
Add the sliced garlic and a pinch of dried chilli flakes to the sausage meat and cook for a further 2 mins, stirring. Raise the heat under the pan to high and pour in a glass of white wine. Allow the wine to bubble and reduce in volume by about half, then pour in 400ml chicken stock. Bring the sauce to the boil, then reduce to a gentle bubble and cook for 15 mins.
5.
Meanwhile, return the pan of water to the boil. When the sausage sauce has cooked for 15 mins, drop the orecchiette into the boiling water. Simmer for 6-8 mins, till just cooked with a little bite. When the pasta is cooked, drain it well.
6.
While the pasta is cooking, stir the broad beans into the sausage sauce. Cook for 3-4 mins, stirring often, till the sauce is tender and thick.
7.
Pick and roughly chop the mint leaves.
8.
Add the drained pasta to the pan with the sausage sauce. Squeeze in a little lemon juice and add the mint leaves. Stir well and taste the sauce. Add more salt and pepper or lemon juice, if needed. Divide the pasta and sauce between four warm plates and serve.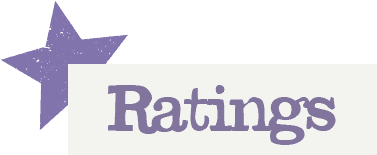 You'll need to log in to leave a rating & comment