Onglette with Parsnip & Blue Cheese Gratin
2 people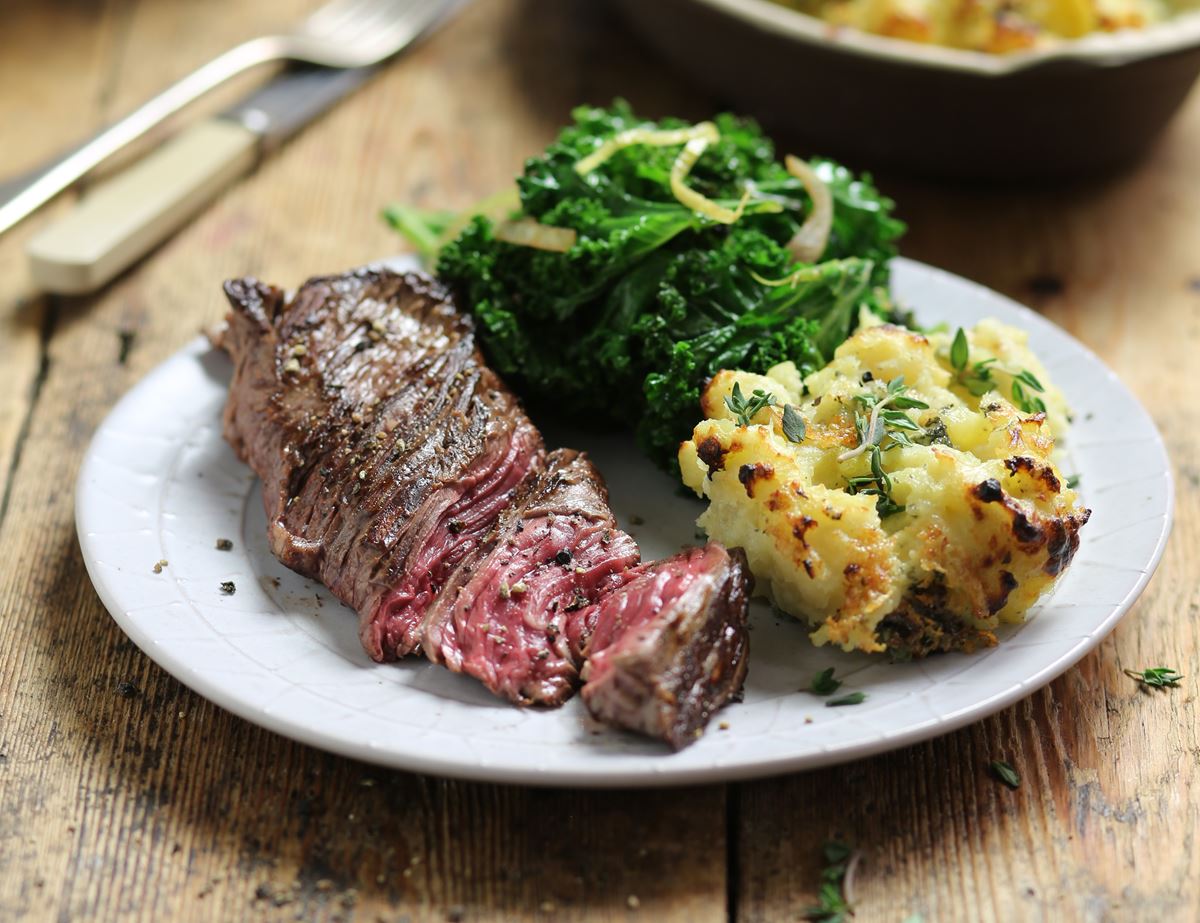 Onglette is known as the butcher's cut because butchers are said to set this choice cut aside for their own dinner. We've persuaded ours to let us have some so you can enjoy organic onglette steaks with a parsnip and blue cheese gratin.
Ingredients
300g parsnips
300g potatoes
500ml full cream milk
1 bay leaf
1 onion
200g kale
1 garlic clove
1 lemon
2 onglette steaks
75g Perl Las or blue cheese
A handful of thyme, leaves only
1 tbsp + 4 tsp olive oil
Sea salt
Freshly ground pepper
Prep: 20 mins | Cook: 30 mins

Method
1.
Peel and chop the parsnips and potatoes into 2cm cubes. Place in a pan.
2.
Pour in the milk. Drop in the bay leaf. Bring to a simmer over a medium heat, then turn the heat down and simmer for 10 mins till the veg is just tender when pierced with a sharp knife.
3.
While the veg is cooking, peel and thinly slice the onion. Finely shred the kale stems and leaves. Peel and grate the garlic clove. Zest the lemon.
4.
Heat a frying pan. Rub 2 tsp oil into each steak and lightly season with salt and pepper. Place the steaks in the hot pan and cook for 2 mins on each side for rare steaks. Cook for 1-2 mins longer on each side for more well done steak.
5.
Place the steaks on a plate or board, loosely cover with foil and leave to rest.
6.
Heat your grill to medium high. No grill? Set your oven to its highest temperature. When the veg is tender, use a slotted spoon to lift it out of the pan and pop it into a small baking dish. Discard the bay leaf. Crumble half the pack of Perl Las into the dish. Add the thyme leaves, a pinch of salt and a good crack of black pepper. Lightly mash together with 2-3 tbsp of the milk. It should be slightly loose.
7.
Slide the gratin under the grill for 5 mins till it's golden and bubbling.
8.
While the gratin is grilling, place the frying pan back on the heat. Drizzle in 1 tbsp olive oil. Throw in the onion, kale and garlic. Stir fry for 4-5 mins till the onion is softened and the kale is slightly crisp on the edges. Add the lemon zest, a pinch of salt and a little squeeze of lemon juice.
9.
Spoon the parsnip and blue cheese gratin on to a couple of warm plates. Serve with the steaks and zesty kale.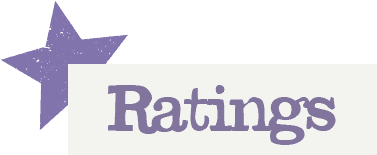 You'll need to log in to leave a rating & comment