One Pan Meatball & Sweet Potato Roast
4 people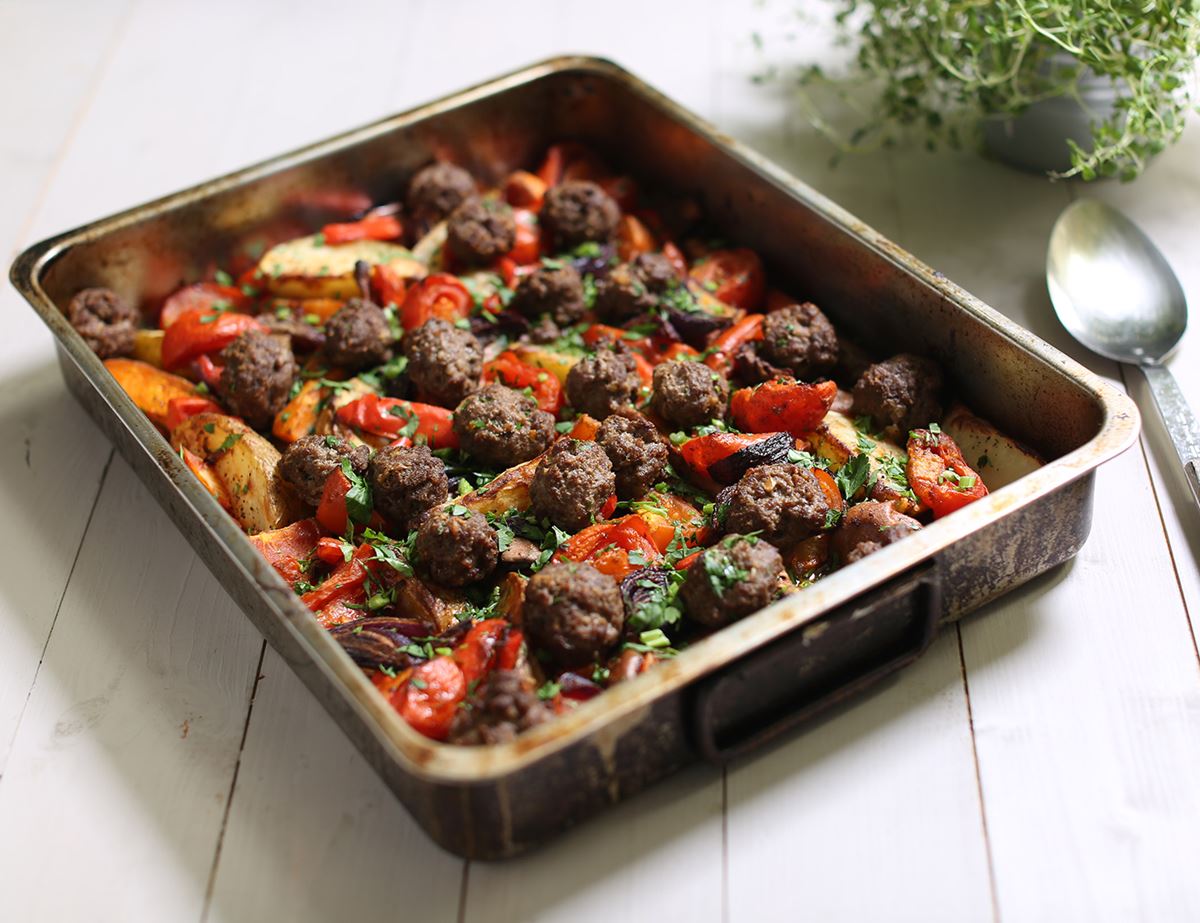 A golden jumble of spud and sweet potato wedges hop on a baking tray with chunky, garlicky spiced veg and succulent beef meatballs to make a deceptively simple and totally satisfying roast-and-devour dinner.
Ingredients
500g potatoes
500g sweet potatoes
2 garlic cloves
2 tsp ground cumin
1 tsp ground coriander
1 tsp cinnamon
2 red onions
1 red pepper
400g vine tomatoes
24 beef meatballs
A handful of flat leaf parsley
4 tbsp olive oil
Sea salt
Freshly ground pepper
Tray tip: If your tray is on the smaller side, or you think it looks too over crowded, you can divide the potatoes, veg and meatballs over two trays. The tray lower down in the oven may need a little more cooking at the end.

Method
1.
Preheat your oven to 200°C/Fan 180°C/Gas 6. Scrub the potatoes and sweet potatoes then cut into 2cm-thick wedges (no need to peel unless you prefer to). Place them on your largest baking tray or roasting tin and toss with 1 tbsp olive oil. Season with salt and pepper and slide into the oven to roast for 20 mins.
2.
While the potatoes cook, peel and finely grate or crush the garlic and pop it in a medium bowl. Add 2 tsp cumin, 1 tsp each coriander and cinnamon and a pinch of salt. Stir in 2 tbsp oil to make a paste.
3.
Peel and quarter the red onions and add to the bowl. Halve the red pepper and scoop out the seeds and pith. Cut into 1cm-thick slices and add to the bowl. Cut the tomatoes into 5-6 wedges each, add to the bowl then gently toss everything to coat it in the spice paste.
4.
When the potatoes have roasted for 20 mins, turn them over then tip the veg onto the tray. Spread everything out so it's more or less in a single layer, overlapping slightly. If your tray is looking a little crowded, see our tip at the end. Slide the tray back into the oven for 10 mins.
5.
Meanwhile, tip the meatballs into the bowl you marinated the veg in with 1 tbsp olive oil and turn them in the bowl to pick up the remaining spices. Roughly chop the parsley leaves and stalks.
6.
After 10 mins, remove the tray from the oven and dot over the meatballs. Slide back into the oven and cook for 20 mins till the meatballs are browned and cooked through, the potatoes are golden and the veg are tender and have picked up a little colour.
7.
Arrange the meatballs, veg and wedges on 4 warm plates and spoon over any spiced juices from the tray. Garnish with the chopped parsley to serve.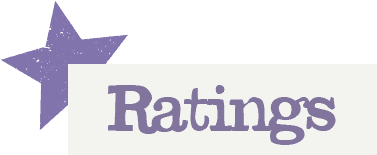 You'll need to log in to leave a rating & comment