Minute Steaks with Thyme & Mustard Sauce
2 people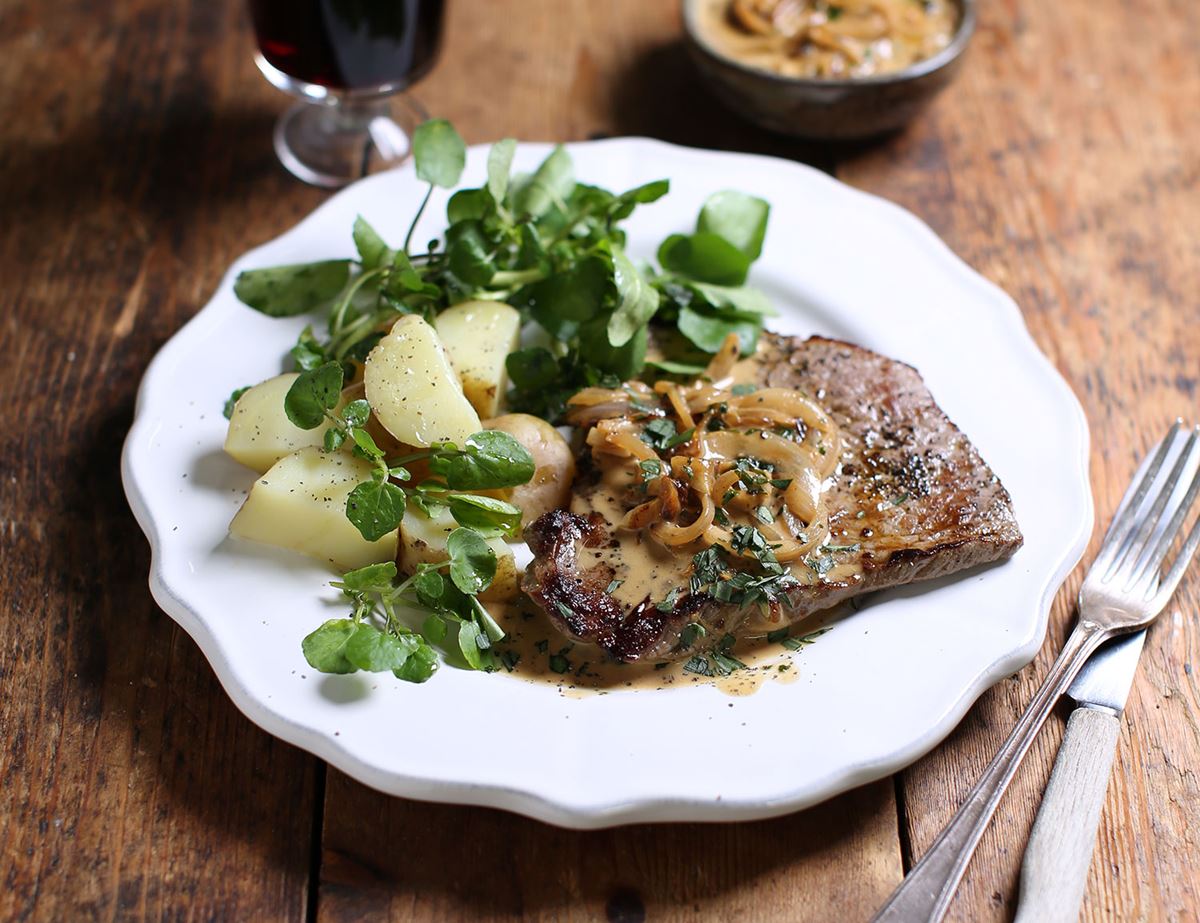 Our quick-cook minute steaks, served with a classic creamy mustard and thyme sauce, fluffy boiled potatoes and a tangle of fresh watercress.
Ingredients
500g potatoes
1 onion
1 tbsp olive oil
Sea salt
Freshly ground pepper
A handful of thyme, leaves only
2 top rump minute steaks
100ml crème fraîche
½-1 tbsp Dijon mustard
50g watercress

Method
1.
Fill your kettle and boil it. Fill a pan with the hot water, cover and bring back to the boil. While the pan comes to the boil, scrub the potatoes and chop them into bite-sized pieces. Add them to the boiling water and simmer for 15 mins till the potatoes are cooked all the way through.
2.
While the potatoes cook, peel and finely chop the onion. Put a frying pan on a medium heat and add ½ tbsp oil and the onion. Season with a pinch of salt and pepper and fry for 8 mins, stirrring often, till the onion is just soft and glossy.
3.
While the onion fries, pick the leaves off the thyme sprigs. Roughly chop the leaves. Pierce the steaks all over with a fork and rub ½ tbsp oil and a pinch of salt and pepper into them.
4.
Scoop the onions out of the frying pan and set them aside on a plate. Turn the heat up under the frying pan for 2 mins so it's really hot. Add the steaks to the pan and fry for 30 secs-1 min on each side, depending on how well done you like your steaks. Lift them out of the pan and place them on 2 warm serving plates. Loosely cover with foil.
5.
Return the onions to the pan. Turn the heat down to low. Spoon in half the jar of crème fraîche and ½ tbsp mustard. Add most of the chopped thyme. Season with a pinch of black pepper. Cook, stirring for 2 mins till the crème fraîche is warmed through. Taste and add more mustard if you think it needs it. Take off the heat.
6.
Drain the potatoes and divide them between the plates with steaks. Add a handful of watercress to each plate. Drizzle with the thyme and mustard sauce to serve.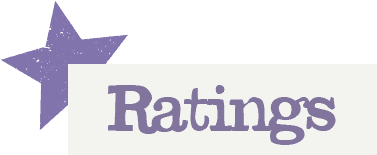 You'll need to log in to leave a rating & comment