Middle-Eastern Duck with Spiced Barley & Chard
4 people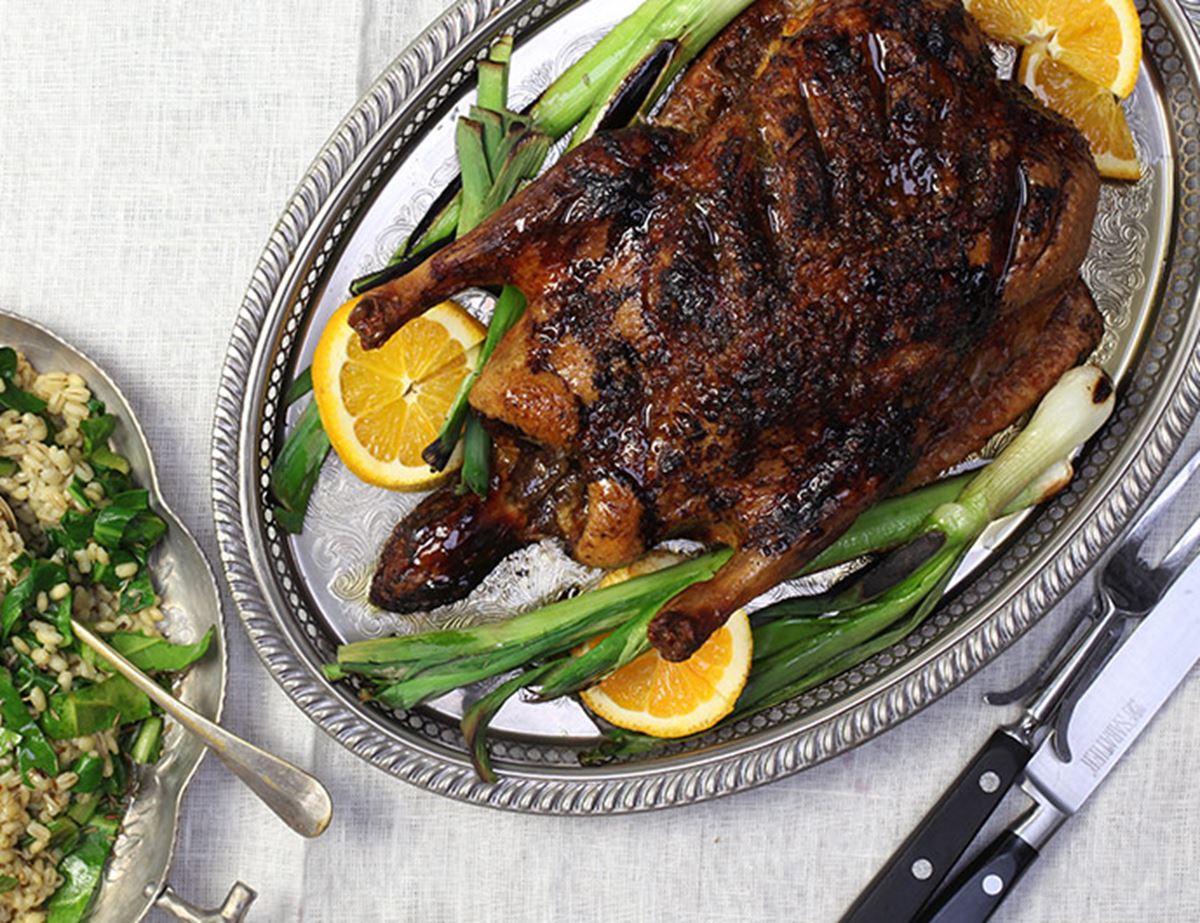 Duck gets a floral makeover with ras el hanut, honey and orange. A fantastic recipe from our friend and super-foodie blogger, Sam Richards.
Ingredients
2.5kg whole duck, giblets removed
1 orange, zest grated and halved
2 tsp honey
2 tsp ras el hanout*
1 bunch of chard, leaves torn and stems diced
200g pearl barley
1 tbsp ground cumin
2 garlic cloves, grated
A bunch of spring onions
A bunch of coriander, roughly torn
A few glugs of olive oil
Sea salt and freshly ground pepper
*Ras el Han…what? This is a stunning Middle Eastern spice blend and it's easy to whip up your own. Lightly toast the following spices in a warm frying pan: 1 tsp cumin seeds, 1 tsp black peppercorns, 4 whole cloves and the seeds from 3 cardamom pods. Crush the toasted seeds and mix with 1 tsp ground ginger, 1 tsp ground cinnamon, ½ tsp ground nutmeg, ¼ tsp paprika and ¼ tsp ground allspice. Store what you don't use in a little jar. It'll keep for 6 months.

Method
1.
Preheat your oven to 220°C/Gas 7.
2.
Put the duck in an oven dish. Sprinkle salt and pepper on top. Pop half of the orange inside. Roast in the oven for an hour.
3.
Mix the ras el hanout, honey and orange zest in a bowl with a little oil and seasoning.
4.
After an hour remove the duck and spoon any excess fat into a bowl.
5.
Lower the heat to 180°C/Gas 4.
6.
Put the duck back in the oven for another 45 mins. Spread on the honey mix for the last 20 mins. When done, rest in a warm place for at least 15 mins.
7.
Pour a tablespoon or so of the spare duck fat into a saucepan. Add the cumin and garlic and gently soften over low heat. Add the barley. Cover with 500ml of boiling water. Simmer for 20 mins. Stir in the chard till wilted and soft. Finish with a squeeze of orange juice and some coriander leaves.
8.
Arrange the spring onions on a tray and coat with a little oil. Roast in the oven for 6-8 mins. Sprinkle with salt and pepper.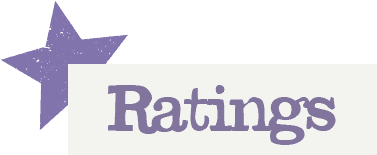 You'll need to log in to leave a rating & comment