Mango Chutney
10-20 people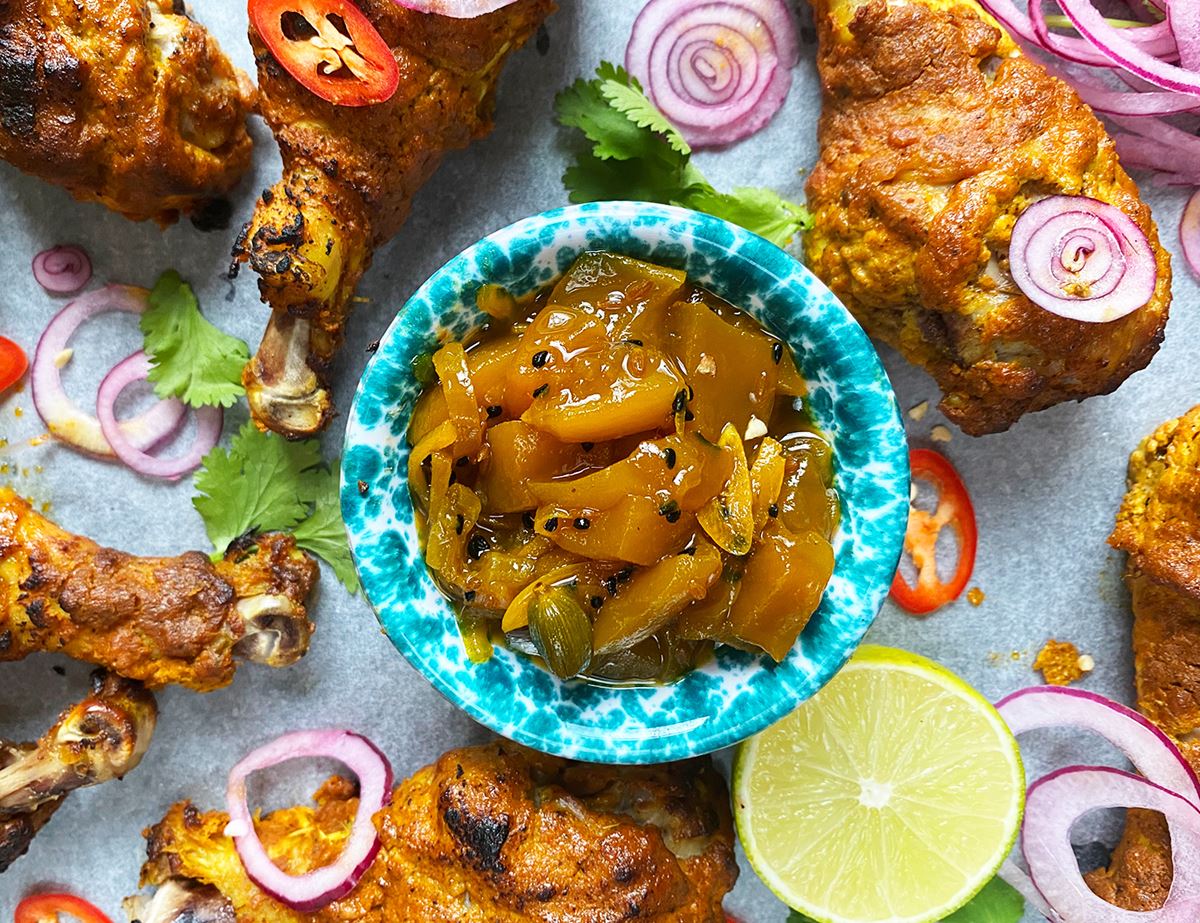 Make magic with mangoes with this simple chutney recipe that mixes our favourite golden fruit with aromatic spices, cider and vinegar to make a hot, sweet and sour preserve that's perfect with poppadoms, delicious for dunking crisps, and the secret spread in a really good grilled cheese sandwich.
Ingredients
2 onions
4 garlic cloves
60g ginger
2-4 mangoes, weighing approximately 1.4kg
300ml cider vinegar
400g demerara sugar
10 cardamom pods
2 tsp cumin seeds
1 tsp turmeric
3 tsp black onion seeds
1 chilli
Prep: 20 mins | Cook: 1 hr 10 mins

Method
1.
Peel and thinly slice the onions. Peel and thinly slice the garlic cloves and ginger. Cut the ginger slices into thin matchsticks.
2.
Peel the skin from the mangoes, then slice the flesh away from the stone. Chop into small chunks. You should have about 1kg of mango.
3.
Pour the vinegar into a large pan. Add the sugar, cardamom pods, cumin seeds, turmeric and black onion seeds. Bring the mix up to a boil, then turn the heat down and simmer for 10 mins to reduce the liquid slightly.
4.
Add the onions, garlic, ginger and mango to the pan with a good pinch of salt. Bring the mixture back up to a bubble, then turn the heat to low. Pop a lid on the pan and simmer for 1 hr, stirring every now and then, till the mangoes are soft and translucent. The liquid should be thick and syrupy. It will thicken more as it cools and the flavour will mellow.
5.
While the chutney cooks, thinly slice the chilli (flick out the white membrane for less heat, if you prefer). After 1 hr, stir in the chilli and simmer for a further 10 mins.
6.
Spoon the hot mango chutney into hot, sterilised jars. Leave to cool, then store in a cool dark place for up to 2 years. Store in the fridge and consume within 1 month once opened.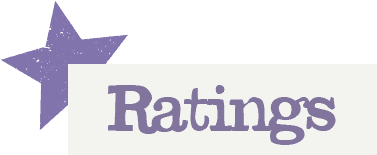 You'll need to log in to leave a rating & comment