Lemon, Apple & Parsley Stuffing
6-8 people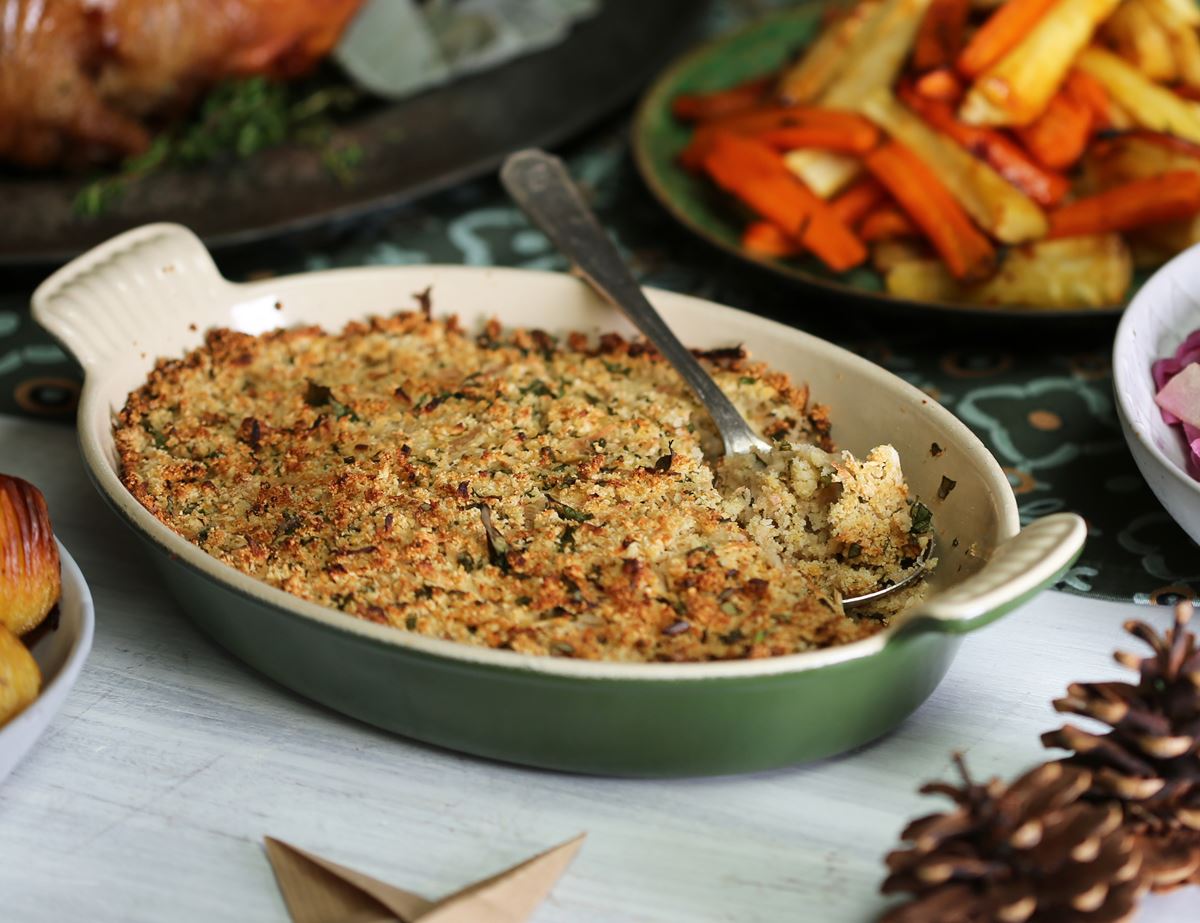 We love stuffing and this simple vegetarian version is cooked in its own dish so everyone can enjoy it. A classic mix of parsley, lemon and apple give the stuffing a subtle herby flavour and it's perfect for soaking up gravy alongside your roast turkey.
Ingredients
1 onion
4 apples
1 lemon
A handful of flat leaf parsley
200g breadcrumbs
Sea salt
Freshly ground pepper
1 egg
1 tbsp olive oil
Prep: 30 mins | Cook: 30 mins

Method
1.
Peel and coarsely grate the onion into a bowl or dish. When you get to the end of the onion and can't grate it anymore, finely chop it and add to the dish. Quarter the apples, slice out the cores and then coarsely grate them into the dish, discarding any large chunks of skin you're left with. Finely grate in the lemon zest.
2.
Finely chop the parsley, leaves and stalks, and stir them into the bowl with the breadcrumbs and a good pinch of salt and pepper.
3.
In a separate bowl, beat the egg till it's well mixed then add it to the breadcrumb mixture. Stir to bring together to make a thick mixture.
4.
Heat your oven to 200°C/Fan 180°C/Gas 6. Grease a 1 ltr baking dish with 1 tbsp oil, spoon in the stuffing and press it down gently. Bake for 30 mins till crisp on top. Serve warm in the dish.
5.
Tip: You can also make stuffing balls with the mix rather than bake it in a dish. Grease a baking tray with 1 tbsp oil. Scoop heaped tsps out of the stuffing mixture and use your hands to squeeze them into rounds. Place on the baking tray. You should get around 20 walnut-sized balls. Slide the tray into the oven and roast the stuffing balls for 25-30 mins till golden brown and crisp all over. Spoon into a serving dish (or arrange around your roast turkey) and serve.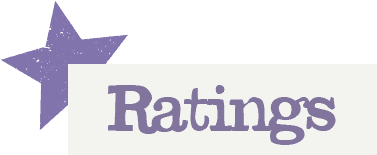 You'll need to log in to leave a rating & comment