Leek & Lemon Risotto With Toasted Almonds
2 people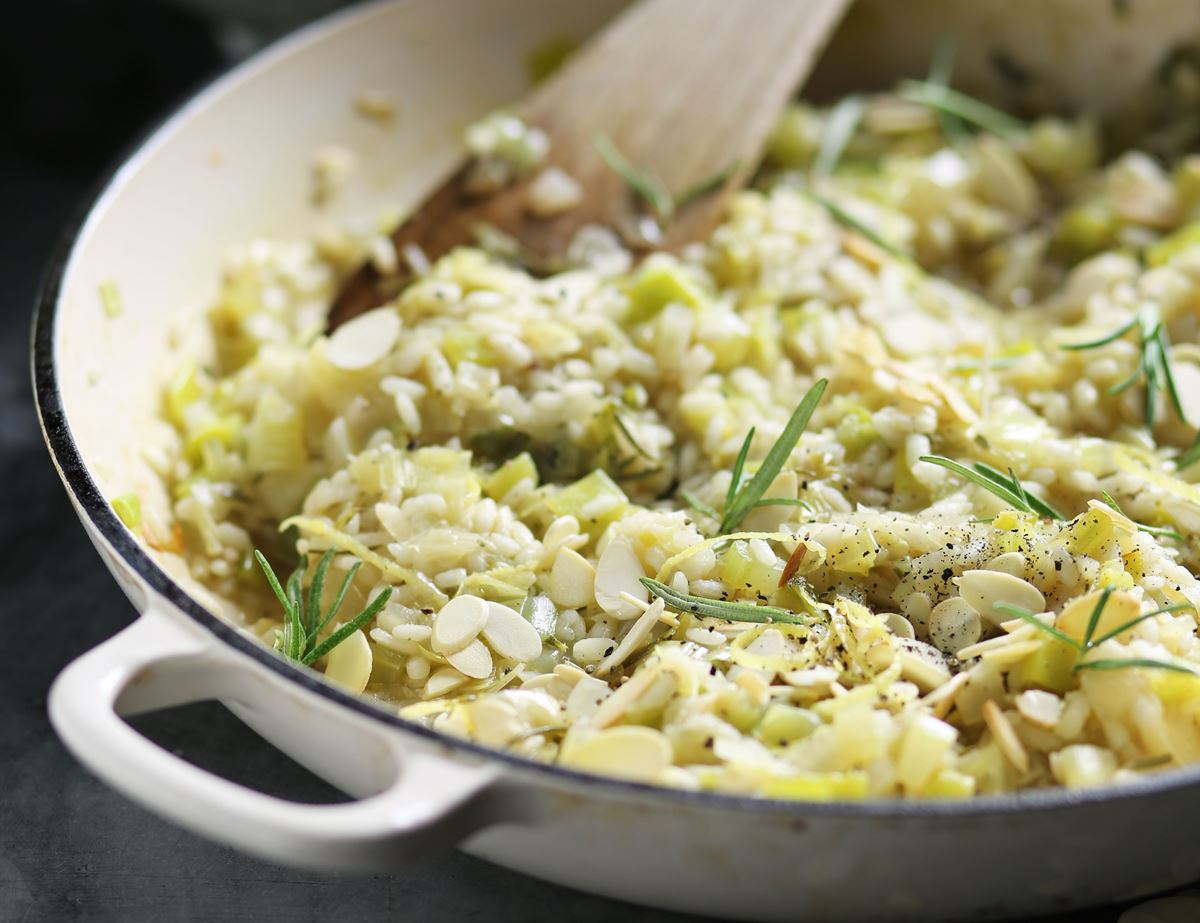 Believe it or not, this creamy risotto is vegan friendly – it's made with seasonal leeks, tangy lemon, fragrant rosemary, golden almonds and served with a mustard-dressed pear salad.
Ingredients
1 onion
2 celery sticks
2 leeks
2 garlic cloves
1 vegetable stock cube
200g risotto rice
1 lemon
1 tbsp wholegrain mustard
1 tbsp cider vinegar
1 pear
A handful of rosemary
35g flaked almonds
50g peppery salad mix
Prep: 15 mins | Cook: 40-50 mins

Method
1.
Peel and finely chop the onion. Finely dice the celery sticks, trimming off the dry ends. Trim the roots and woody greens off the leeks, then halve them lengthways and wash out any trapped dirt. Finely slice them. Peel and grate the garlic cloves.
2.
Set a large pan on a medium heat. When the pan is warm, drizzle in 1 tbsp olive oil. Add the onion, celery and leeks and cook on a gentle heat for 5-6 mins, stirring often, till glossy. Add the garlic and cook, stirring, for 1 min.
3.
Meanwhile, fill and boil your kettle. Crumble the stock cube into a heatproof jug and stir in 650ml hot water from the kettle to dissolve it. Finely chop the rosemary leaves. Tip the risotto rice into the cooked veg and stir to coat in the oil. Stir in the chopped rosemary.
4.
Add a splash of the stock – around 100ml – and stir. Add another when the stock has absorbed. Continue till you have used all the stock and the rice is tender. This should take around 25-30 mins.
5.
In between adding the stock and stirring, zest and juice the lemon into a small jug. Whisk the mustard and cider vinegar with ½ tbsp olive oil and some salt and pepper in a salad bowl.
6.
Quarter the pear and slice out the core. Finely slice it. Toss it through the mustardy dressing to stop it from turning brown.
7.
Tip the almonds into a frying pan and toast for 2-3 mins till golden. Transfer to a bowl. Toasting the flaked almonds is optional, but it will help enhance the flavour of the flaked almonds.
8.
Add half the lemon zest and juice to the risotto. Taste and more salt, pepper or lemon juice, if you think it need sit.
9.
Spoon the risotto into warm bowls. Scatter over the toasted flaked almonds. Add the peppery salad mix to the salad bowl and toss to mix with the pear and dressing. Serve the salad on the side of the risotto.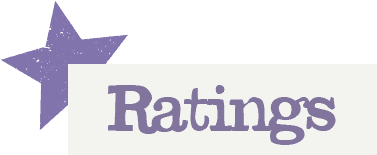 You'll need to log in to leave a rating & comment