Lamb Kofta Curry & Rice
2 people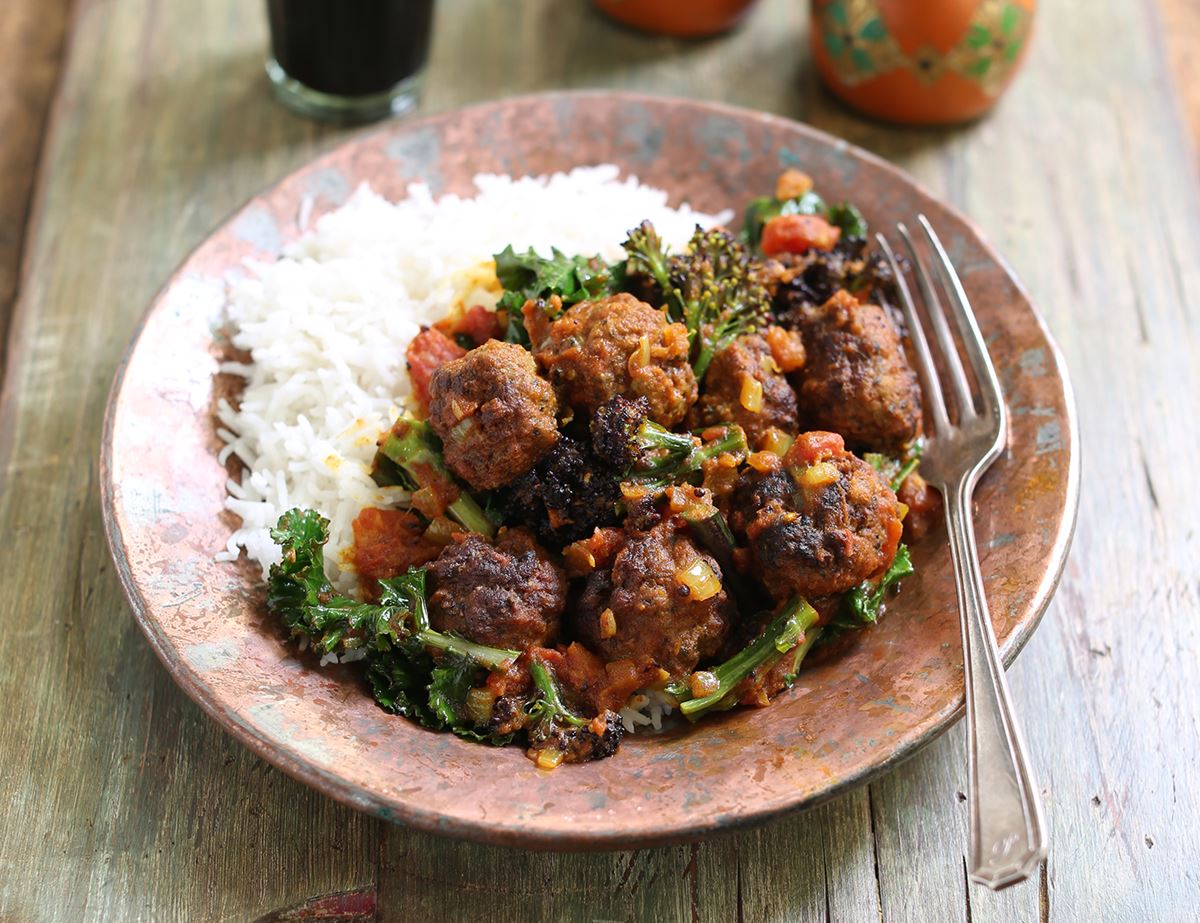 Koftas are balls of minced meat that are especially delicious simmered in a richly spiced tomato gravy. This lamb versions turns ready-made meatballs into an aromatic dinner by cooking them in a tomato sauce spiked with garam masala, turmeric and chilli, and adds in some tender purple sprouting broccoli to make this a one pot dish that's brimming with goodness.
Ingredients
12 lamb meatballs
½ tbsp sunflower or coconut oil
1 onion
Sea salt
Freshly ground pepper
1 garlic clove
A thumb of ginger
1 tbsp garam masala
1 tsp turmeric
A pinch of chilli powder
400g chopped tomatoes
500ml boiling water
150g white basmati rice
200g purple sprouting broccoli

Method
1.
Fill your kettle and boil it. Warm a deep frying pan or wok on a medium-high heat and for 1 min, then add ½ tbsp oil and the lamb meatballs. Fry, turning once halfway through cooking, for 5-6 mins till the meatballs are browned top and bottom.
2.
Fill and boil your kettle. While the meatballs brown, peel and finely chop the onion. Lift the meatballs out of the pan and set them aside on a plate. Add the onion (you shouldn't need to add any more oil) and a pinch of salt and pepper. Turn the heat down a little and fry for 5 mins, stirring every so often, till glossy.
3.
While the onion fries, peel and grate the garlic and ginger. When the onion is glossy and starting to brown, add the garlic and ginger. Add 1 tbsp garam masala, 1 tsp turmeric and a pinch of chilli powder (it's spicy, so add as much or as little chilli powder as you prefer). Fry, stirring, for 2 mins.
4.
Tip the chopped tomatoes into the pan. Top up with 200ml hot water from the kettle and stir to mix. Add the meatballs back to the pan, pop on a lid (or use a baking tray if you don't have a lid) and simmer for 20 mins. Give the pan a stir a now and then.
5.
While the meatballs simmer, tip the rice into a sieve and rinse well under cold water, then tip into a small pan. Pour in 300ml hot water from the kettle. Add a pinch of salt, cover, bring to the boil then turn the heat right down. Simmer for 8 mins till all the water has been absorbed, then take the pan off the heat and set aside, lid on, for 5 mins to let the rice steam and finish cooking.
6.
Trim the dry ends off the purple sprouting broccoli and chop the stalks into bite-size pieces (you can keep the leaves on the stems – they're edible). When the meatballs have cooked for 20 mins, add the broccoli and gently stir to mix. Simmer, lid off, for 5-8 mins till the broccoli is tender.
7.
Taste the curry and add a pinch more salt, pepper or chilli powder if you think it needs it. Fluff the rice with a fork and divide between 2 warm plates. Top with the lamb kofta curry and serve.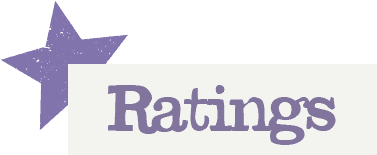 You'll need to log in to leave a rating & comment