Jerked Pork Chops Braised in Coconut Milk
2 people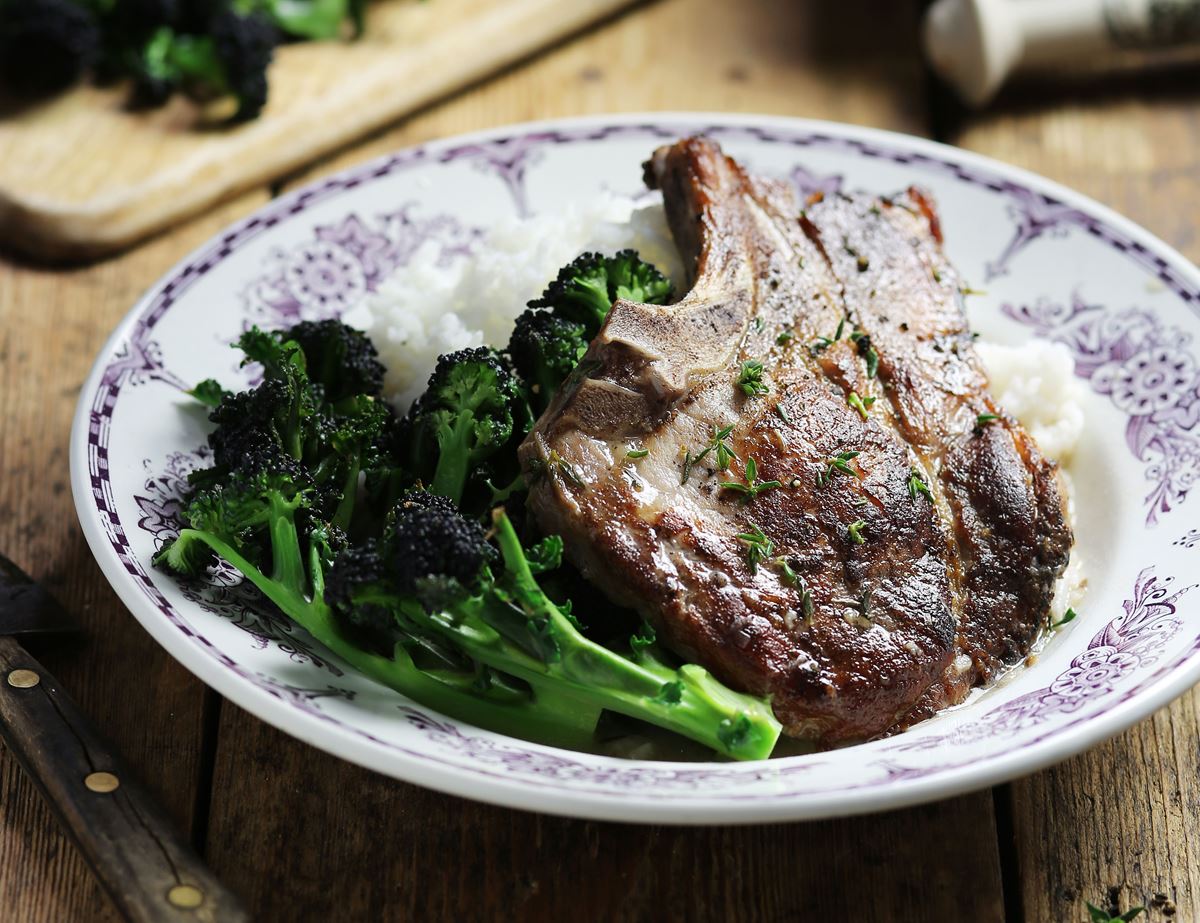 If your midweek needs a little lift, you should really bring pork chops with a Caribbean twist to the table. Serve with fluffy rice and voilà.
Ingredients
200g white basmati rice
2 bone-in pork chops
2 tsp Jamaican jerk seasoning
1 red onion
1 garlic clove
A handful of thyme
200ml coconut milk
200g purple sprouting broccoli
1 tbsp sunflower oil
Sea salt and freshly ground pepper

Method
1.
Tip the rice into a large bowl. Cover with cold water. Whisk for 1-2 mins till the water goes cloudy. Drain, rinse and tip back into the bowl. Cover with more cold water and set aside.
2.
Put the pork chops in a dish. Sprinkle 1 tsp jerk seasoning over each chop. Rub into both sides. Put to one side.
3.
Peel and slice the onion. Peel and crush or grate the garlic. Strip the leaves from the thyme sprigs.
4.
Heat a deep frying pan for 1 min. Add 1 tbsp sunflower or olive oil and the chops. Fry for 2 mins on each side till lightly browned. Lift out of the pan and pop on a plate.
5.
Add the onion, garlic and thyme leaves to the pan. Season with salt and pepper. Stir and fry for 4-5 mins till the onion has softened and browned.
6.
Shake the tin of coconut milk a few times, then open and pour into the pan. Add 100ml boiling water and bring up to a simmer. Slide the pork chops back in to the pan. Cover and simmer for 8-10 mins, depending on the thickness, till the chops are cooked through. Taste and add more salt and pepper if it needs it.
7.
While the pork cooks, drain the rice and tip into a small pan. Add 400ml boiling water and a pinch of salt. Cover and bring to the boil. Turn the heat right down. Gently cook for 8 mins till all the water is absorbed. Take off the heat and set aside, lid on, for 2-4 mins to finish cooking the rice.
8.
Trim the dry ends off the broccoli. Bring another pan of water to the boil. When it's boiling, add the broccoli. Simmer, without a lid, for 3-4 mins till the broccoli is tender. Drain. Serve the pork chops with the rice and broccoli, and the coconut sauce poured over.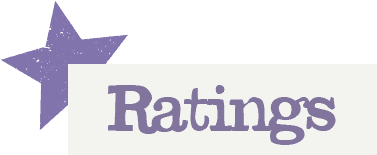 You'll need to log in to leave a rating & comment