Jerk Chicken
2 people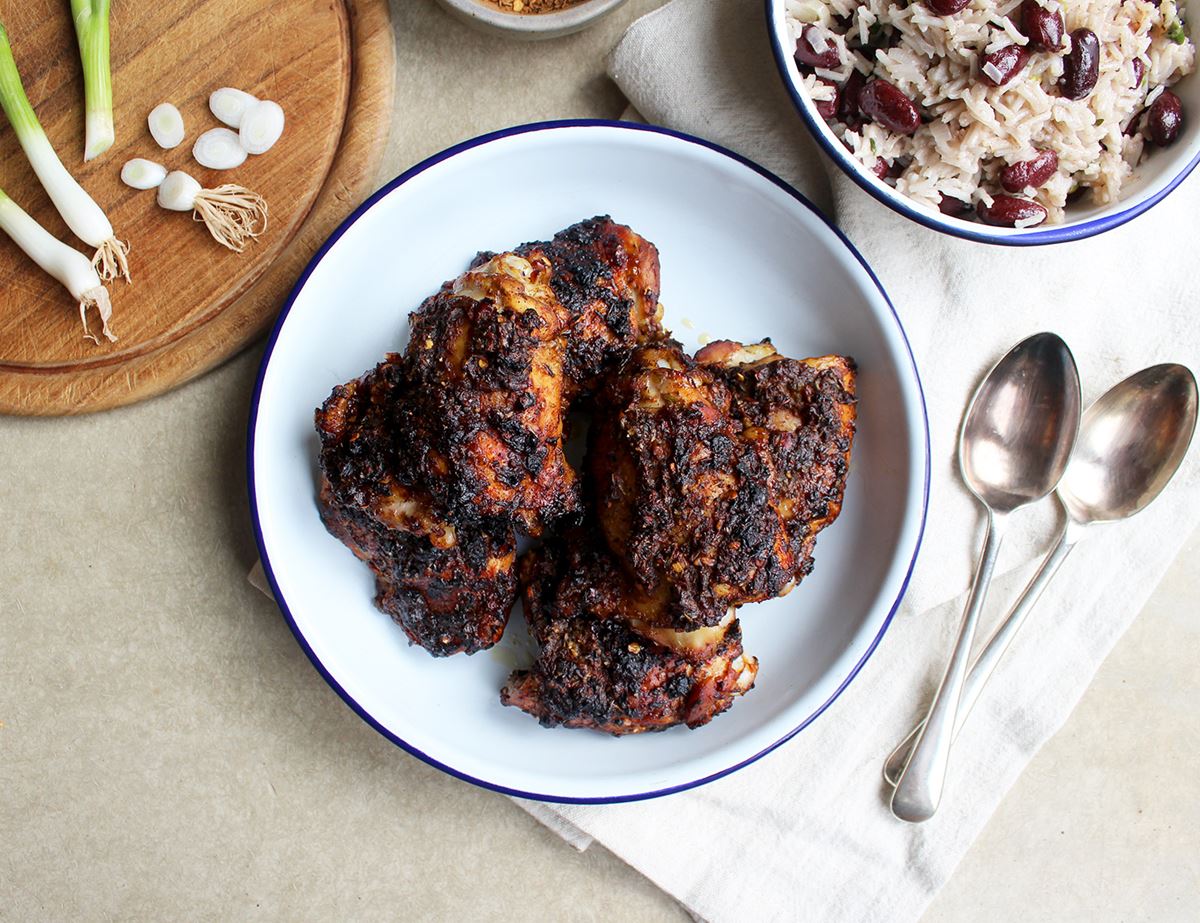 This homemade jerk-inspired marinade adds heaps of heat and bags of flavour to chicken before roasting or barbecuing. It's made with spring onions, garlic, sugar and a sharp splash of vinegar, mixed with a Jamaican jerk seasoning blend that includes the key ingredient, allspice, as well as paprika, chilli powder and thyme. Throw in a fresh scotch bonnet chilli, if you dare, for an extra fiery kick.
Ingredients
4 spring onions
2 garlic cloves
1 scotch bonnet chilli (optional)
A few thyme springs, leaves only
1 tbsp Jamaican jerk seasoning
1 tbsp tamari
1 tbsp sugar
2 tbsp white wine vinegar
1 tbsp olive oil
Sea salt
Freshly ground pepper
2 chicken legs or 4 chicken thighs
Prep: 15 mins + marinating | Cook: 1 hr

Method
1.
Trim the roots and any dry ends off the spring onions and roughly chop them into small pieces. Peel and roughly chop the garlic. Trim and roughly chop the scotch bonnet chilli, if using. Pick the thyme leaves and roughly chop them. Slide the spring onions, garlic, chilli and thyme into a large pestle and mortar (or into a food processor, if you prefer), and bash together till finely crushed. Add 1 tbsp each jerk seasoning, tamari, caster sugar, white wine vinegar and olive oil, and a good pinch of salt and pepper. Stir to combine. This is your marinade.
2.
Pop the chicken pieces into a large bowl. Pour over the jerk marinade and rub it all over the chicken to generously coat. Cover the bowl and refrigerate for at least an hour, or overnight if possible.
3.
Light your barbecue. It will take around 45 mins to get hot enough to cook on. (If you'd rather cook the chicken indoors, see our tip at the end for baking it in the oven.)
4.
When your barbecue is ready, add the chicken and cook for 40-45 mins, turning regularly, till the chicken is cooked through (the juices should run clear and it should be a little charred on top). If your barbecue has a lid, move the chicken to a cooler, 'indirect' part of the grill and cover with the lid. When the chicken has cooked, transfer it to a plate and let it rest for a couple of mins.
5.
This jerk chicken is delicious served with classic Caribbean sides like rice and peas and fried plantain.
6.
A Right Good Roasting
If you'd prefer to cook your jerk chicken indoors, you can roast it rather than barbecue it. Warm your oven to 200°C/Fan 180°C/Gas 6, pop the marinated chicken in a large roasting tin and bake for 45mins-1 hr, till cooked through.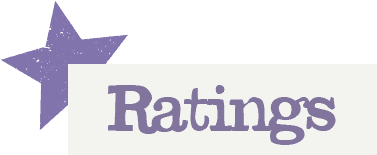 You'll need to log in to leave a rating & comment