Italian Veggie Sausage Stew
2 people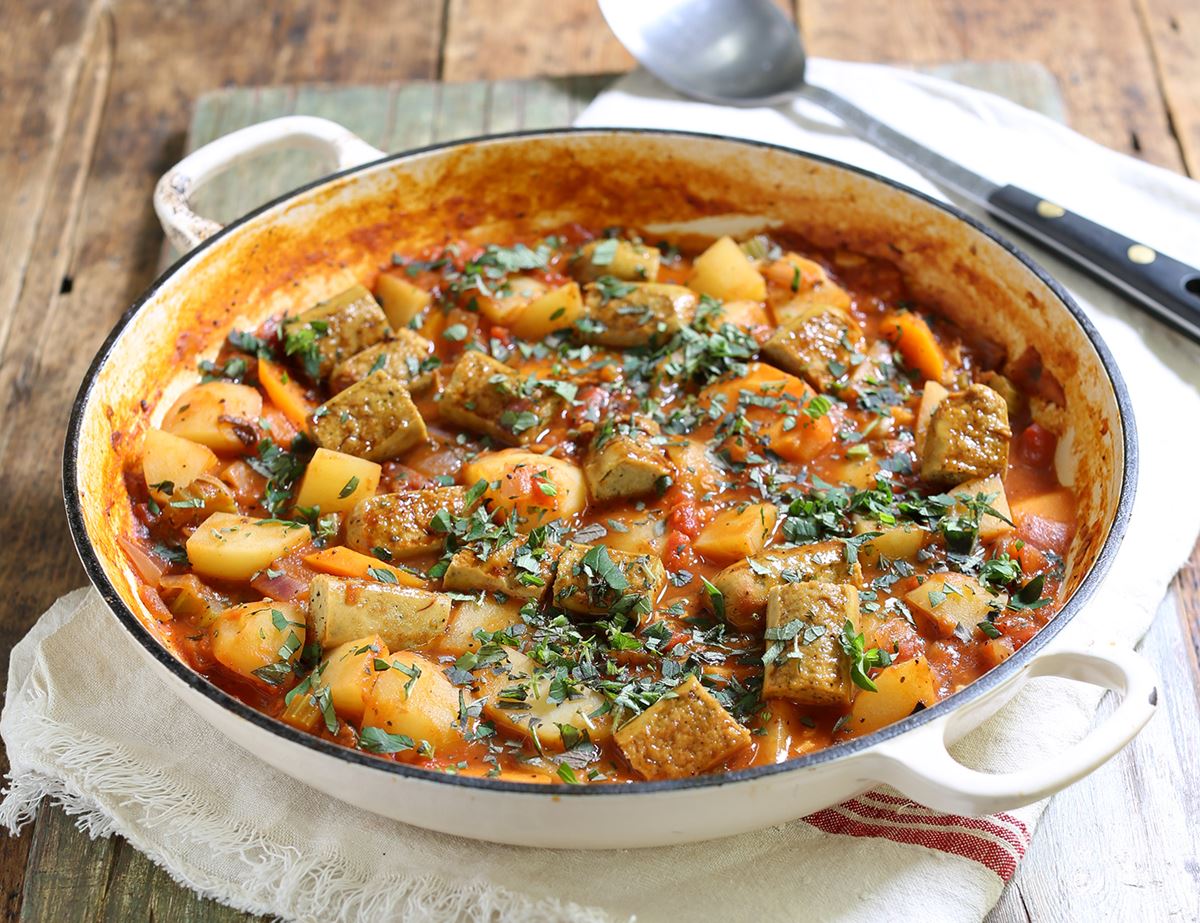 A vegan-friendly stew full of mouthwatering Mediterranean flavours, including an aromatic blend of Italian spices, fresh oregano and fragrant garlic. Hearty tofu sausages and nutty potatoes soak up the flavours, making a cosy autumn meal for two.
Ingredients
1 red onion
1 celery
1 carrot
1 tsp olive oil
4 tofu grill herb sausages
4 tbsp cold water
Sea salt
Freshly ground pepper
400g potatoes
2 garlic cloves
2 tsp Italian herb blend
400g chopped tomatoes
200ml water
A handful of oregano, leaves only
Prep: 10 mins | Cook: 30-35 mins

Method
1.
Peel the red onion and roughly chop it. Trim any dry ends off the celery stick and thickly slice it. Trim and peel the carrot and slice it to match.
2.
Pop a large pan on a medium-high heat and add 1 tsp olive oil. Add the tofu grill herb sausages and fry, turning once, for 4-5 mins till golden brown. Lift the sausages out of the pan and set aside.
3.
Turn the heat down to medium-low and add the veg with 4 tbsp cold water. Season with a pinch of salt and pepper and fry, stirring often, for 5-6 mins till the veg start to soften and look glossy. If they start to dry out or catch, turn the heat down again and add a splash more water.
4.
While the veg fry, peel the potatoes and chop them into bite-size chunks. Peel and grate or crush the garlic.
5.
Stir the garlic into the pan and add 2 tsp Italian herb blend. Fry, stirring, for 2 mins, then add the potatoes. Tip in the tin of chopped tomatoes. Half-fill the tin with around 200ml water and add it to the pan, stirring to mix.
6.
Roughly chop the sausages and return them to the pan. Stir, cover and turn up the heat. Simmer for 15-20 mins, stirring now and then, till the veg are tender. If it seems too dry, add a splash of water and turn the heat down a little.
7.
Taste the stew and add a pinch more salt or pepper if you think it needs it. Ladle into 2 warm bowls and serve garnished with oregano leaves.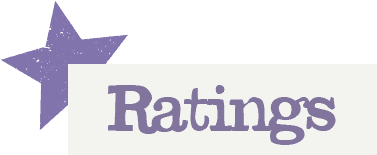 You'll need to log in to leave a rating & comment