Italian Braised Pork Steaks with Olive Oil Mash
2 people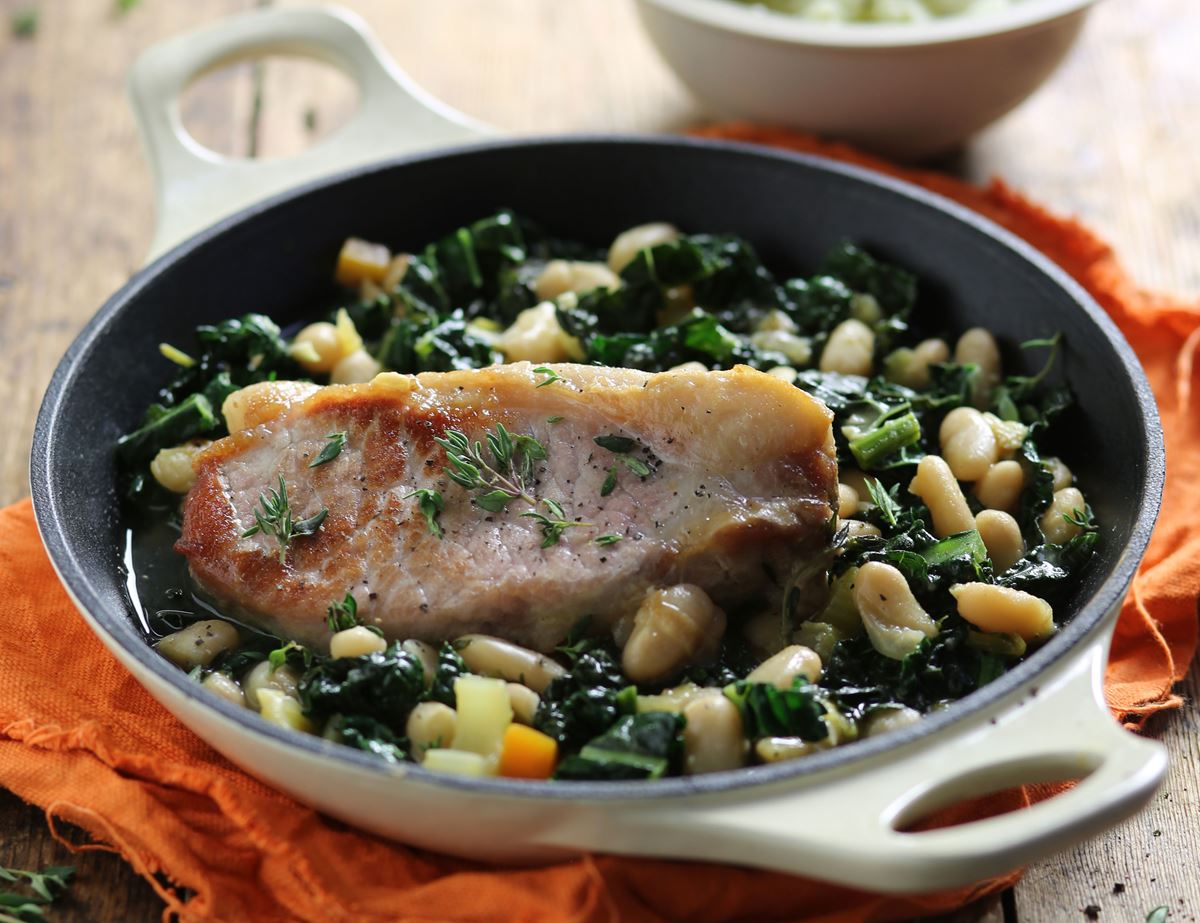 Organic pork steaks get the Italian treatment, sizzled with cannellini beans, garlic and shredded cavolo nero and served with creamy olive oil mash.
Ingredients
1 leek
1 celery stick
1 carrot
500g potatoes
2 pork steaks
A handful of thyme
1 bay leaf
2 garlic cloves
400g tinned cannelini beans
1 chicken stock cube
100g cavolo nero
Sea salt
3 tbsp water
Freshly ground pepper
300ml boiling water
Prep: 15 mins | Cook: 40 mins

Method
1.
Put a large pan of salted water on to boil. Trim the ends off the leek. Slice a cross into the top, separate and rinse. Trim the dry ends off the celery. Finely slice it. Peel and finely chop the carrot. Set aside.
2.
Peel the potatoes and roughly chop them. When the water is boiling, add the potatoes to the pan. Simmer for 20 mins till the potatoes are soft.
3.
While the potatoes simmer, warm a shallow casserole or deep frying pan over a medium-high heat. Add 1 tbsp olive oil and the pork steaks. Fry for 4-5 mins till lightly browned, then flip and fry for another 4-5 mins. Lift out onto a plate. Set aside.
4.
Turn the heat down a little and add the leek, celery and carrot to the pan with the thyme sprigs and bay leaf. Add 1 tbsp water and season well with salt and pepper. Cook for 5 mins, stirring occasionally, till the veg have started to soften.
5.
While the veg fry, peel and crush the garlic. Drain and rinse the cannelini beans. Dissolve the stock cube in 300ml boiling water.
6.
Stir the garlic and beans into the pan. Slide the pork steaks back in with any juices from the plate. Pour in the stock. Cover. Bring up to the boil and then turn the heat down and simmer for 15 mins.
7.
When the potatoes are ready, drain them. Tip them back into the pan and place over a low heat. Mash till smooth. Take off the heat. Add 2 tbsp olive oil and a good pinch of salt and pepper. Stir together. Put the lid back on the pan and set aside to keep warm.
8.
Trim the dry ends off the cavolo nero and finely slice the leaves. Add them to the casserole, pushing them under with a wooden spoon. Simmer without the lid for 5 mins, till the cavolo nero is tender.
9.
Taste the braise and add more salt or pepper if you think it needs it. Spoon the braised pork steaks and vegetables into warm bowls and serve with the mash.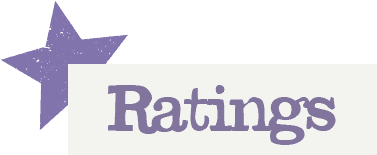 You'll need to log in to leave a rating & comment