Inside Out BLT
4 people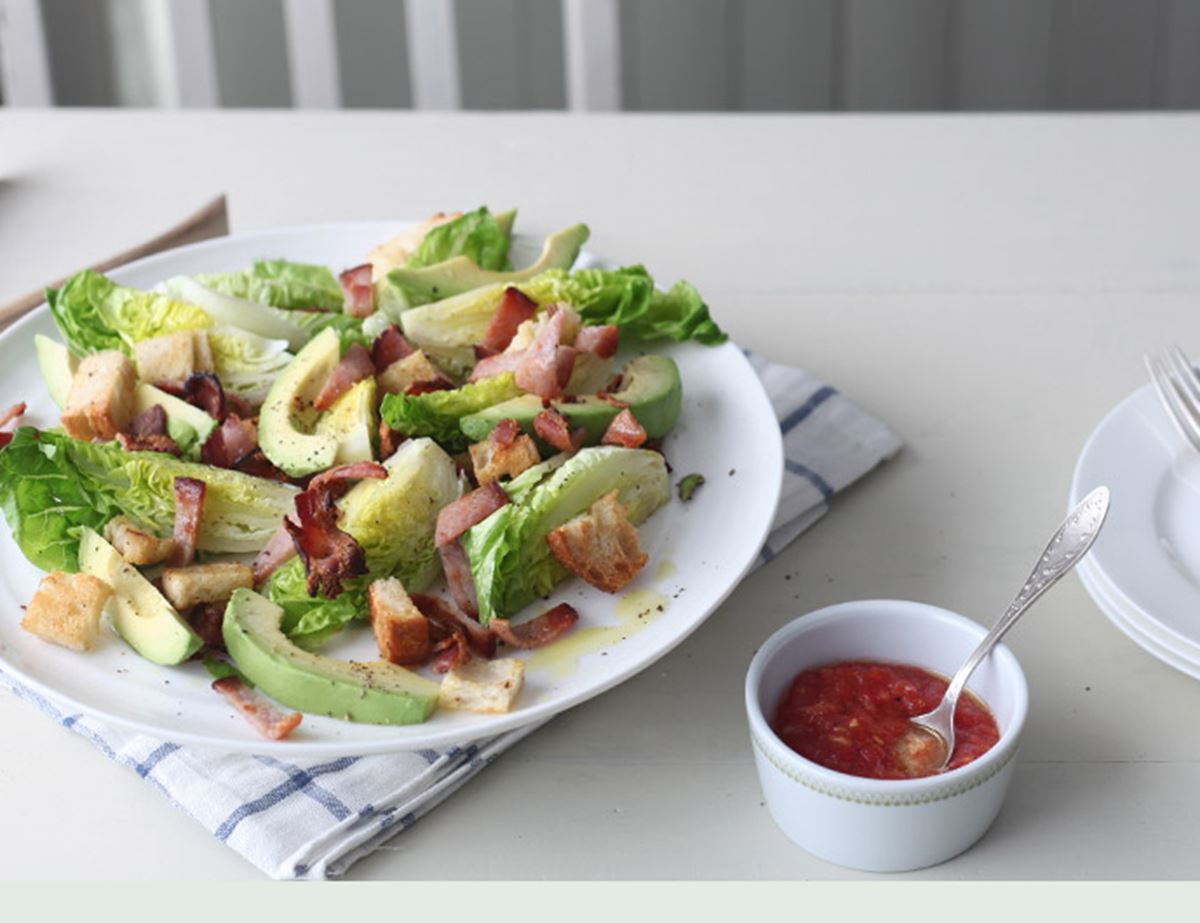 This is a great one for whipping up at a moments notice when the rabble come round.
Ingredients
6-8 rashers of back bacon
3 thick slices of bread
2 garlic cloves, finely chopped
A few drizzles of olive oil
4 large tomatoes
Sea salt and freshly ground pepper
1 head of lettuce or 2 baby gems
2 ripe avocadoes
1 lemon, juice and zest

Method
1.
Grill bacon till crisp and golden. Remove. Snip into bits. Keep the grill on.
2.
Cut or tear the bread into crouton-esque bits. Toss with just enough olive oil to gloss, and one chopped garlic clove.
3.
Place the croutons in the tray you cooked the bacon in, tossing it through the remaining fat. Grill till crisp and golden.
4.
For the dressing, grate your tomatoes to make a lovely juicy pulp - if you have cherry tomatoes rather than larger ones, just blitz in a food processor and press through a seive to sift out the tomato skins. Season. Add a drop of olive oil. Add a pinch of chopped garlic. Taste. Add more, if needed.
5.
Clean your lettuce. Cut into wedges, roughly chop or tear. Arrange on a platter. Peel and cut your avocadoes into moons. Arrange over the leaves. Gloss with a little lemon juice, zest and olive oil. Season. Lightly mix.
6.
Scatter the croutons, tomato and bacon bits. Mix and serve.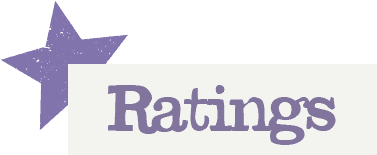 You'll need to log in to leave a rating & comment