Grilled Fennel & Leek Salad with Olives, Lemon & Buckwheat
2 people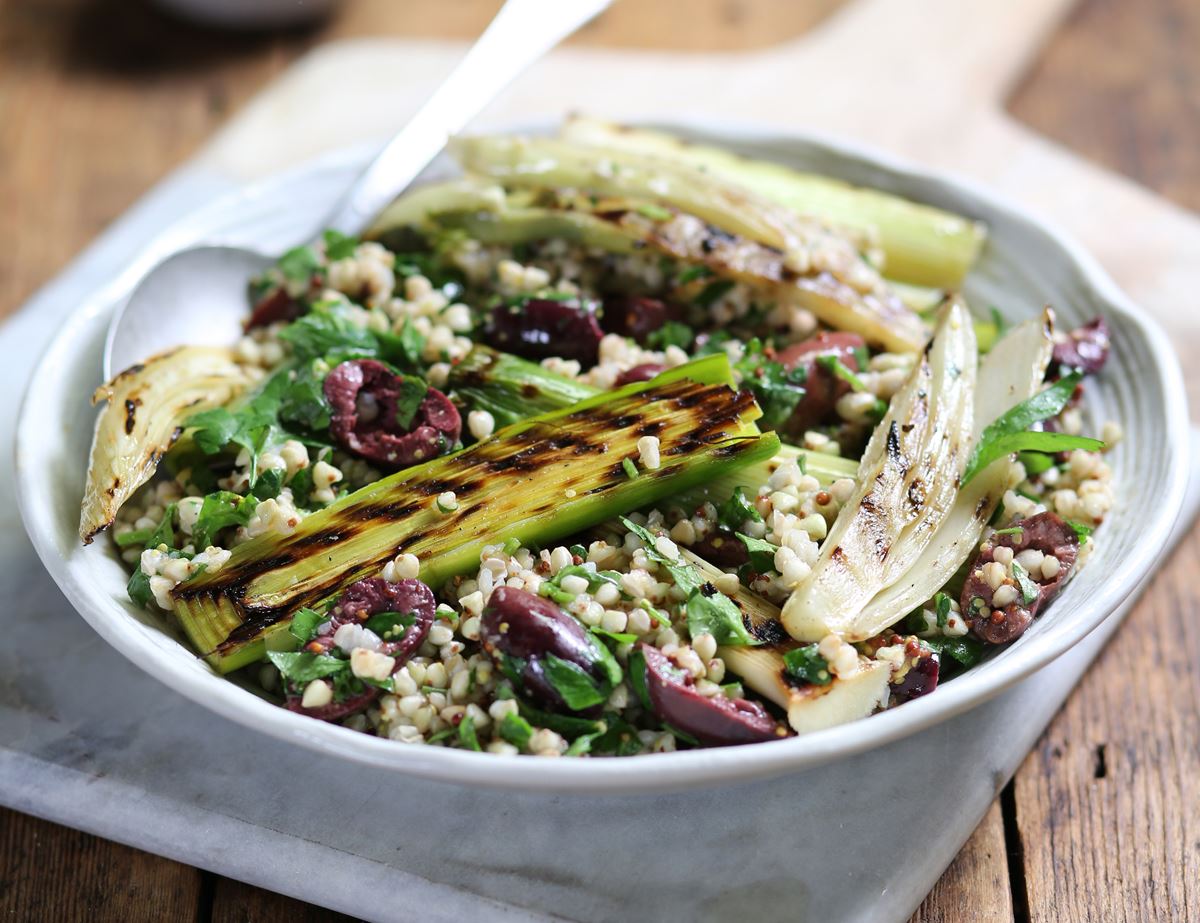 Sweet leeks and fennel slices are griddled over a high heat till soft and slightly charred, then tumbled with nutty grains of buckwheat, savoury olives and drizzled with a lemony mustard dressing.
Ingredients
2 leeks
1 fennel bulb
1 lemon
75g buckwheat
1 garlic clove
A handful of flat leaf parsley
80g pitted black olives
1 tbsp wholegrain mustard
Sea salt
Freshly ground pepper
2 tbsp olive oil
150ml boiling water
Prep: 15 mins | Cook: 20 mins

Method
1.
Trim the roots and top 3cm from the leeks and slice vertically in half. Rinse away any dirt under a cold tap and shake dry. Slice each half into rough 10cm pieces. Trim the fennel bulb and slice thinly.
2.
Warm a griddle pan over a high heat for 2 mins. Pour in 1 tbsp oil, then add the leek slices, cut side down. fry for 4-5 mins on each side, till charred and caramelised. Transfer the cooked leeks to a large bowl and squeeze over half of the lemon juice. Cover the bowl with a plate.
3.
Add the sliced fennel to the empty griddle and continue to fry for 3-4 mins on each side. Transfer the fennel to the same bowl as the leek. Sprinkle over a little salt and pepper and cover again with the plate. Set aside for 10 mins.
4.
Meanwhile, pour the buckwheat into a pan and sprinkle in a little salt. Cover with 150ml boiling water and pop on a lid. Return to the boil, then reduce the heat to a simmer and cook for 8 mins. Once cooked, drain the buckwheat through a sieve and rinse with a little cold water to cool. Shake dry and tip into a large bowl.
5.
Peel and grate the garlic. Finely chop the parsley leaves and stalks. Roughly chop the olives into small pieces. Slide all three into the bowl with the buckwheat. Squeeze in the remaining lemon juice and spoon in the mustard. Pour in 1 tbsp oil and stir well. Have a taste and add a little more salt and pepper if needed.
6.
The leek and fennel should have softened slightly. Transfer them to the buckwheat bowl and toss everything together. Pile onto plates and serve.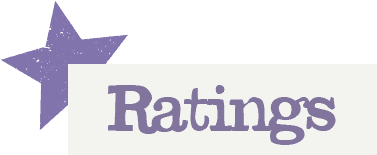 You'll need to log in to leave a rating & comment