Greek Pasta Gratin with Golden Feta Crust
2 people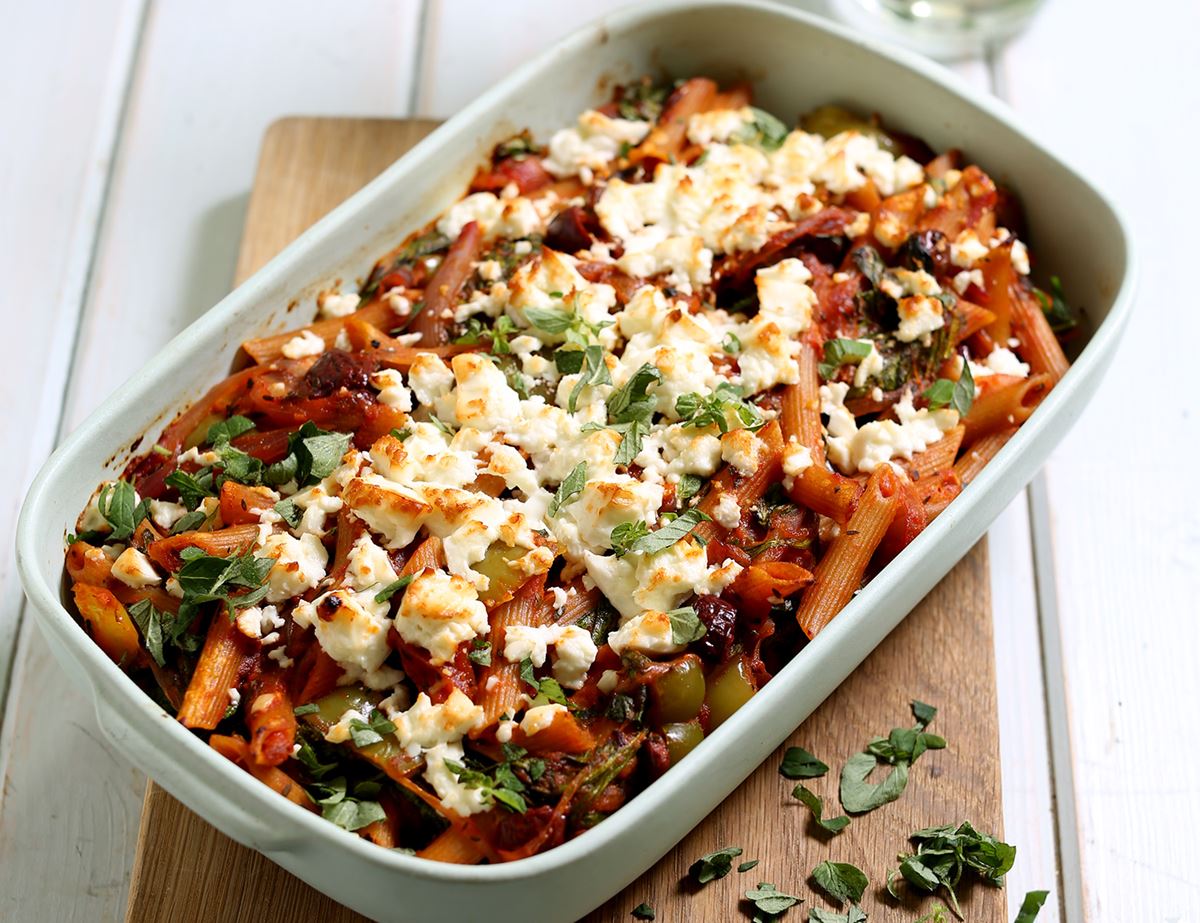 A pasta gratin that bubbles together the best of Italy and Greece. Italian wholewheat penne and cherry tomato passata go under the grill with a Greek salad-inspired mix of red onion, Kalamata olives and oregano, topped with savoury feta.
Ingredients
1 red onion
1 green pepper
Sea salt
1 tbsp olive oil
Freshly ground pepper
2 garlic cloves
80g Kalamata olives
A handful of oregano, leaves only
200g wholewheat penne
1 tsp dried oregano
330ml cherry tomato passata
100g baby leaf spinach
120g feta
Prep: 15 mins | Cook: 20 mins

Method
1.
Fill and boil your kettle, then fill a large pan with the hot water, topping it up if needed. Add a pinch of salt, cover and bring to the boil.
2.
Peel and finely slice the red onion. Halve the green pepper, scoop out the seeds and pith, then roughly chop it. Warm a medium pan on a medium heat for 1 min, then add 1 tbsp olive oil and the chopped veg. Season with a pinch of salt and pepper. Fry, stirring often, for 8-10 mins till the veg are glossy and starting to soften. If they start to catch, turn the heat down and add a splash of water.
3.
While the veg fry, peel and grate or crush the garlic. Roughly chop the olives. Pick the leaves off the oregano stalks and roughly chop them.
4.
The water in the pan should be boiling by now. Add the penne and half-cover the pan with the lid. Simmer for 10-12 mins till the pasta is tender but still has some bite to it. When the pasta is ready, scoop a mugful of water out of the pan (mind your fingers, or use a ladle). Drain the pasta.
5.
Stir the garlic, olives and half the chopped oregano into the veg. Add 1 tsp dried oregano. Cook and stir for 1 min. Pour in the cherry tomato passata, pop a lid on the pan and bring to the boil. When boiling, turn the heat down and simmer for 2-3 mins to mingle the flavours. Meanwhile, preheat your grill to high.
6.
Take the sauce off the heat and add the baby leaf spinach. Stir to wilt it. Add the pasta and gently stir to mix. If it seems to dry, trickle in a little of the pasta water. Taste the pasta and sauce and add a pinch of salt or pepper if you think it needs it (remember the feta you're going to top the gratin with is salty).
7.
Spoon the pasta and sauce into an ovenproof dish. Crumble over the feta, then slide the dish under the grill for 6-8 mins till golden and bubbling. Serve the gratin garnished with the last of the chopped oregano.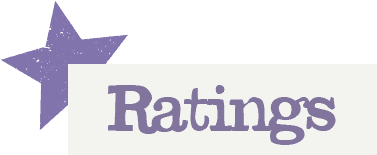 You'll need to log in to leave a rating & comment