Greek Chicken Souvlaki Wraps
2 people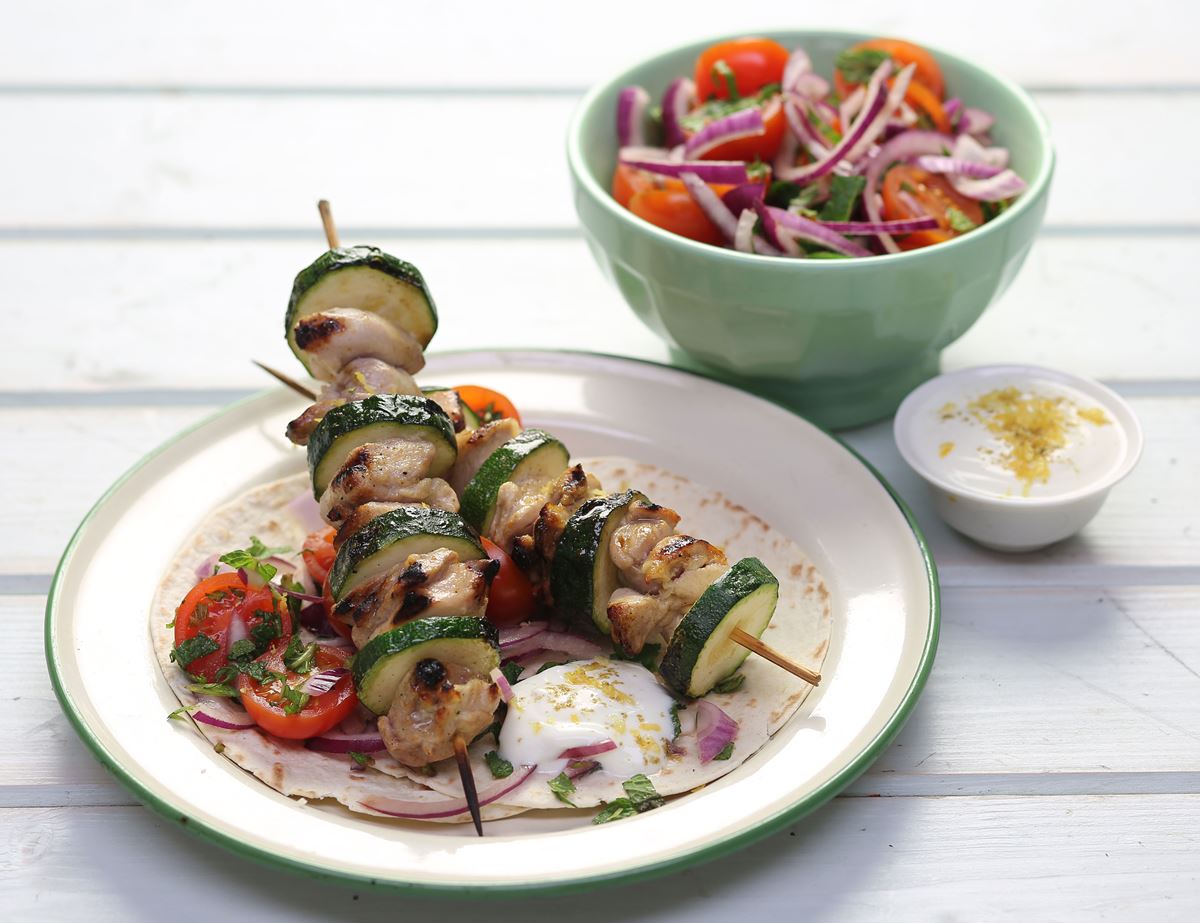 Souvlaki is a traditional Greek street food. Ours uses high welfare chicken marinated with garlic, lemon and cumin then grilled with chunks of juicy courgette. All wrapped up with a chunky salad and zesty yogurt.
Ingredients
250g diced chicken leg
1 garlic clove
1 lemon
1 tsp ground cumin
1 red onion
250g cherry tomatoes
1 courgette
A handful of mint
150g Greek style yogurt
4 white tortilla wraps
2 tbsp + 2 tsp olive oil
Sea salt and freshly ground pepper
Prep: 20 mins | Cook: 15 mins

Method
1.
Tip the chicken into a large bowl. Peel and grate the garlic. Add to the bowl. Zest the lemon and place it in a separate bowl.
2.
Cut the lemon in half and squeeze the juice of one half into the bowl with the chicken. Drizzle in 1 tbsp olive oil. Sprinkle in 1 tsp ground cumin. Season with salt and pepper and mix together. Set aside to marinate for 5 mins.
3.
Peel and thinly slice the onion. Halve the tomatoes. Add both to a small bowl. Squeeze over the remaining lemon half. Add a pinch of salt and toss together. Roughly chop the mint leaves. Add to the tomato salad. Set aside.
4.
Heat the grill to medium-high. Cut the courgette into 1 cm thick rounds. Thread the chicken onto some skewers, adding a courgette slice every now and then. Place on a baking tray lined with foil. Slide under the grill and cook for 10-12 mins till cooked through and slightly blackened. Turn once or twice to cook evenly.
5.
Tip the yogurt into the lemon zest bowl. Mix with a little salt and pepper and a pinch of cumin.
6.
Wrap the tortillas in foil. When the chicken has nearly finished cooking, place the tortillas under the grill pan and leave them there to warm for 2-3 mins.
7.
Unwrap the tortillas. Spread a little of the yogurt on each one. Add a handful of the tomato salad. Using a fork, slide the chicken and courgette from the skewers and pile on top of the salad. Wrap up and eat.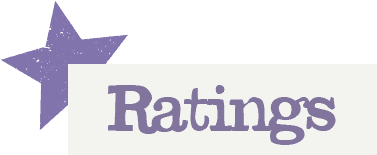 You'll need to log in to leave a rating & comment