Golden Fried Minute Steaks with Peppercorn Sauce & Crushed Potatoes
2 people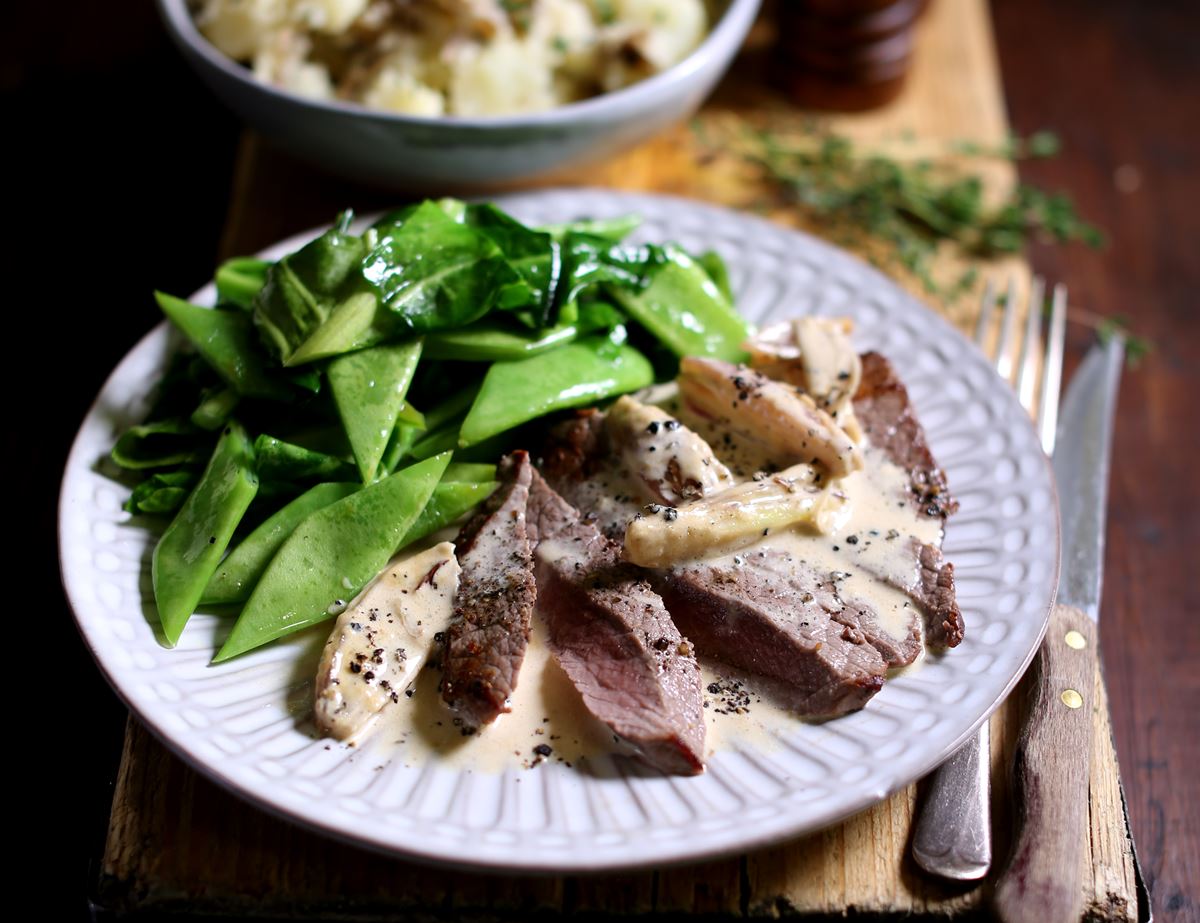 Organic minute steaks flash fried till caramelised and then topped with a rich and indulgent shallot and peppercorn cream sauce, served with creamy crushed potatoes and stir-fried greens.
Ingredients
500g potatoes
Sea salt
200g flat beans
200g spring greens
1 garlic clove
2 shallots
Freshly ground pepper
1 tbsp + 1 tsp olive oil
200ml + 3 tbsp boiling water
1 beef stock cube
2 tsp black peppercorns
45g butter
A handful of thyme, leaves only
2 top rump minute steaks
100ml double cream

Method
1.
Scrub the potatoes and chop them into small chunks. Slide them into a pan and cover with cold water. Add a generous pinch of salt. Cover, bring to the boil, then reduce the heat and simmer for 10-15 mins, till the potatoes are tender.
2.
Meanwhile, trim the dry ends off the beans. Slice the beans into bite-sized pieces. Slice the cores out of the spring greens and shred the leaves.
3.
Peel the shallots and slice into wedges. Tip 2 tsp peppercorns into a pestle and mortar and crush them. No pestle and mortar? Pop the peppercorns in a sturdy bowl and crush with the bottom of a jam jar. Pour 200ml boiling water into a heatproof jug and crumble in the stock cube. Stir to dissolve.
4.
Heat your oven to 110°C/Fan 90°C/ Gas 1/4. Peel and finely chop the garlic. When the potatoes are cooked, drain them and shake to dry.
5.
Tip the drained potatoes back into the pan and add half of the butter, the chopped garlic and the thyme leaves. Add a pinch of salt and pepper and roughly crush with a masher or fork. Transfer to a dish and pop into the oven to keep warm.
6.
Pour 1 tsp olive oil into a pan and warm to a medium heat. Add the chopped beans and spring greens. Add 3 tbsp water and cook for 5-6 mins, stirring occasionally. Tip into a separate dish and slide into the oven to keep warm.
7.
Warm a heavy pan to a high heat. Rub the steaks with a generous pinch of salt and pepper. When the pan is smoking hot, pour in 1 tbsp oil. Add the steaks and shallot wedges, and cook for 1-2 mins on each side. Transfer the steaks to a warm plate.
8.
Pour the stock into the pan with the shallots and allow to bubble and reduce by half. Stir in the remaining butter and half the pot of double cream. Scatter in the crushed peppercorns. Cook for a further 1-2 mins, to thicken the sauce.
9.
Place the steaks on a couple of warm plates, along with the potatoes and veg. Pour over the peppercorn sauce to serve.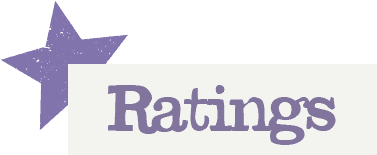 You'll need to log in to leave a rating & comment