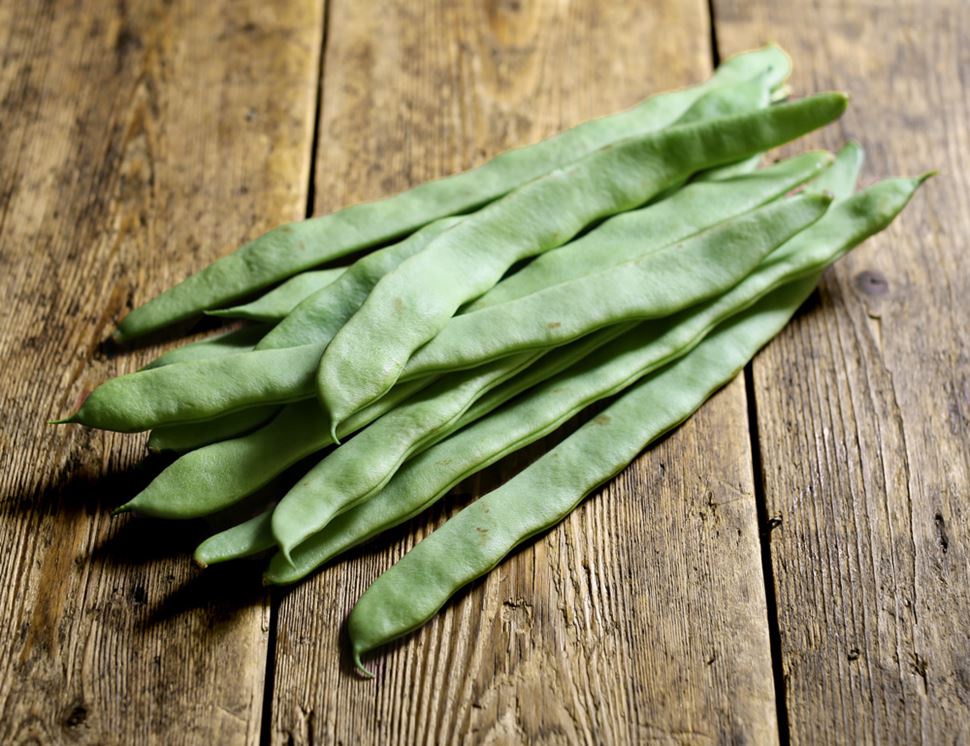 Flat Beans, Organic (300g)
These organic flat beans look like those of the 'runner' variety but they're a tad different. They're a bit flatter and, best of all, they don't have any stringy bits! Like all beans, they like butter and a pinch of sea salt. Wash, top and tail, then chop into even-sized nuggets, or slice into ribbons before steaming or lightly boiling. They're lovely served as a side to roast meats, or toss the lightly cooked beans into a salad. Deeelish!




Country of Origin - UK
Class - Minimum Class 2
Richard Rowan farms in Cornwall and his aversion to all things technology instantly endeared him to us. He's a modest chap, telling us, "Farming is 50% luck and 50% right conditions, right temperature and rainfall at the right time." So that's 50% luck and 50% luck then?
Abel & Cole handles celery, celeriac and nuts on site. Due to our packing process and re-use of boxes there is a risk of cross-contamination from these, and all other allergens.
To eat soon, within a couple of days of delivery, just store in a bowl.
Alternatively, freeze in small portions so you can defrost them naturally, just leaving them on the table at a time to suit your meal needs.
Turn it into one of these
You might also like to try...