Golden Fish Pie
4-6 people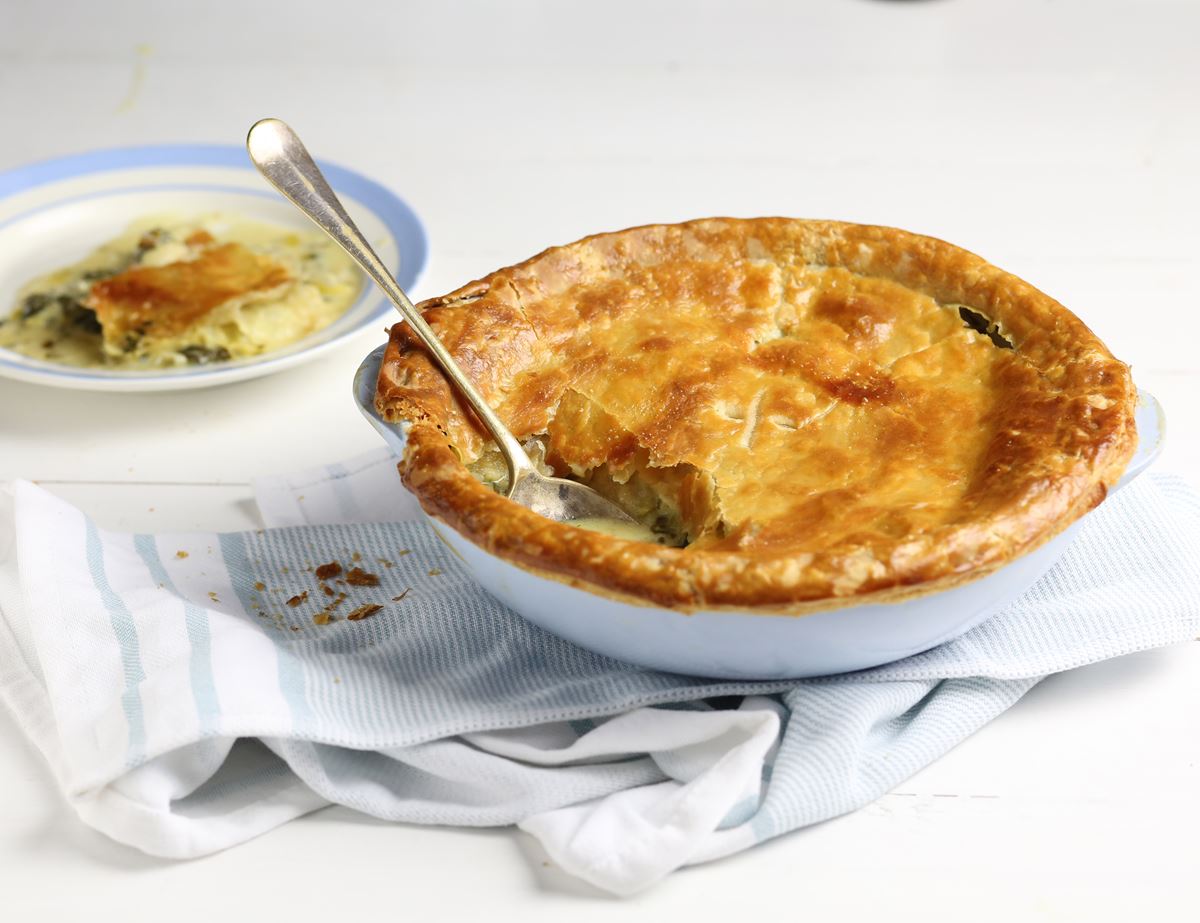 Fish for compliments with this crowd-pleasing pie. Topped off with a flaky pastry crown and swimming in a luxurious saffron infused sauce, it is the perfect pie for a party.
Ingredients
For the flaky pastry:
300g plain white flour, plus extra for dusting
50g unsalted butter, fridge cold
125g unsalted butter, frozen
For the filling:
200ml dry white wine
350ml vegetable stock
1 bay leaf
A pinch of saffron threads or powder
2 leeks
50g unsalted butter
2 tbsp plain flour
A large handful of flat leaf parsley
1 lemon
100g baby leaf spinach
200ml crème fraîche
6 scallops
2 x 340g fish pie mix
1 egg, beaten
Prep: 45 mins + chilling | Cook: 50 mins

Method
1.
Start by making the pastry. Mix the flour with a pinch salt in a large mixing bowl. Chop 50g fridge-cold butter into 1-2cm cubes. Add them to the flour and rub in with your fingertips till it makes fine breadcrumbs (if you have a food processor, you can whizz them together for a few secs to make a sandy-textured mix).
2.
Add 4-6 tbsp very cold water and stir with a fork to bring it together into a soft (not sticky) dough. Add another 1-2 tbsp water if it's not quite coming together. It should be smooth, but not wet. Turn the dough out onto a floured surface and gently knead into a rectangle, then roll out to make a rectangle 1-2cm thick.
3.
Grate half the frozen butter onto the bottom two-thirds of the dough rectangle. Fold the top third down to the centre, then fold the bottom third up and over the top. Roll out into a rectangle again. Rotate the rectangle 90° and repeat the process with the remaining frozen butter. Roll into a rectangle and fold into a letter-like piece of dough.
4.
Wrap up in a clean tea towel or beeswax paper. Pop into the fridge to rest for at least 1 hr. You can make the pastry the day before and leave it rest overnight, just make sure it is well wrapped.
5.
Preheat your oven to 180°C/Fan160°C/Gas 4. Heat the wine and vegetable stock in a medium-sized pan till steaming hot. Add the bay leaf and a large pinch of saffron threads or powder. Take off the heat and set aside.
6.
Finely slice the leeks, trimming off the roots and woody greens and rinsing out any grit. Melt 50g butter in a large, deep frying pan. Add the leeks, season with a pinch of salt, and fry gently for 10 mins, stirring often. Sprinkle in 2 tbsp flour and cook, stirring, for 2 mins, stirring. Ladle in the white wine and veg stock slowly, whisking constantly. Keep adding till it is all used up and you have a smooth sauce. Lower the heat to its lowest setting and simmer for 5 mins.
7.
While the sauce simmers, finely chop the parsley leaves and stalks. Zest the lemon. Roughly chop the baby leaf spinach and add to the pan for a min. Whisk in the crème fraîche, lemon zest and parsley. Take off the heat. Taste and add a squeeze or two of lemon juice and a pinch of salt, to taste.
8.
Halve the scallops. Lay them and the fish pie mix in a medium to large pie dish. Pour over the saffron-infused sauce and gently fold it through the fish to coat.
9.
Brush a little beaten egg on the edges of your dish. Roll the pastry into the shape you need to cover your dish and lay it over the filling. Pinch the pastry to the dish to seal it and trim off any excess. Using a knife, make a small cut in the middle of the pastry to let steam out. Brush the pastry with the beaten egg and crack over some pepper. Use any trimmings to decorate your pie if you like.
10.
Bake the oven for 30 mins till the pastry is golden and the fish is cooked. Rest for a few mins, then serve with seasonal veg.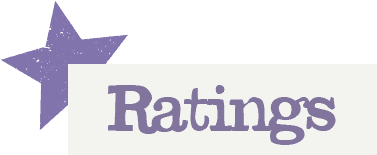 You'll need to log in to leave a rating & comment
Eat good alone
Wonderful recipe and ingredients.Truly delicious filling and pastry superb.