Golden Chicken with Harissa Spiced Lentils
2 people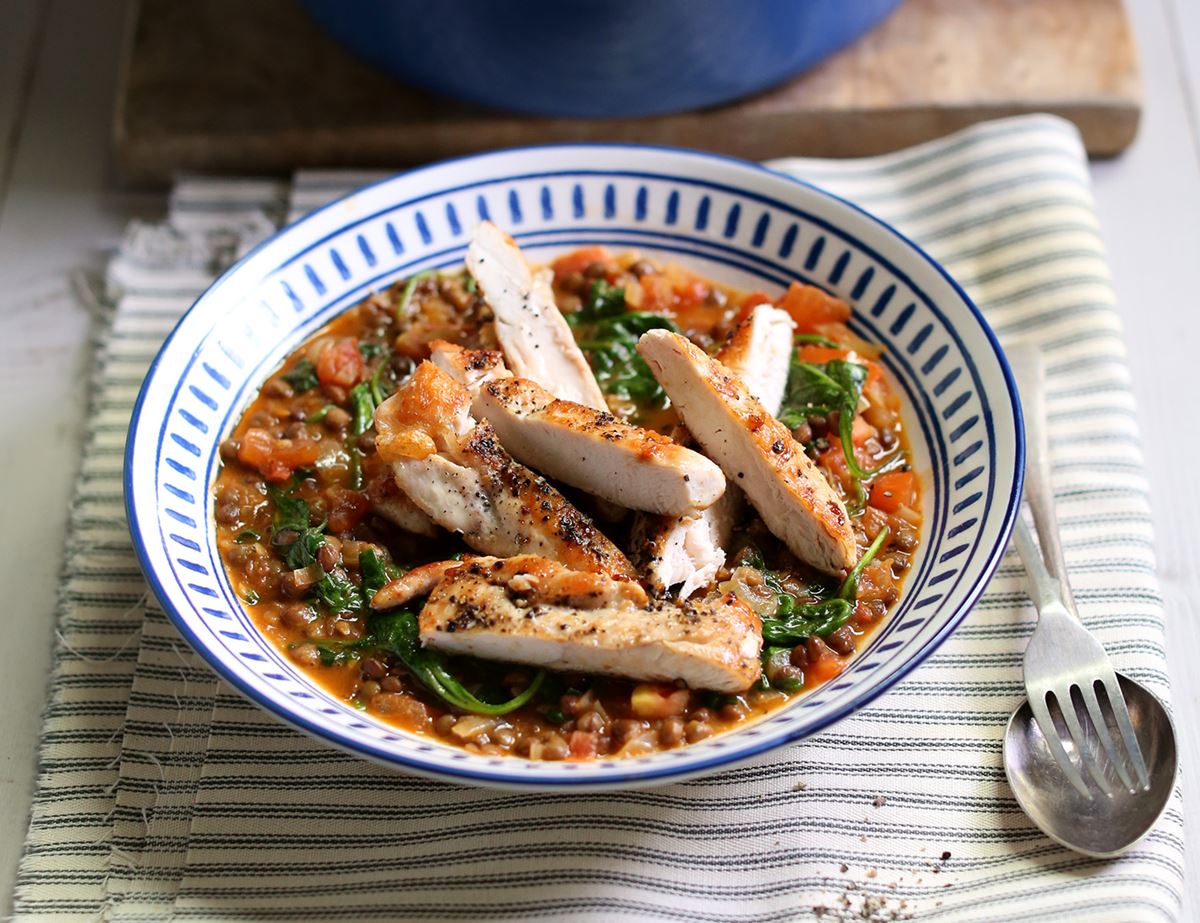 Braising organic chicken breasts keeps them meltingly succulent, and lets them soak up all the flavours they're simmered with – in this case a vibrant mix of rich tomatoes, sweet onions, nutty lentils and the tender earthiness of baby spinach leaves, spiked with a pinch of harissa heat.
Ingredients
250g chicken breast mini fillets
2 tsp olive oil
Sea salt
Freshly ground pepper
1 onion
3 vine tomatoes
100ml boiling water
1 garlic clove
400g tin of green lentils
½-1 tsp harissa
50g baby leaf spinach

Method
1.
Pour 2 tsp olive oil into a large pan and warm over a medium-high for 2 mins. Add the chicken mini fillets and sprinkle with a pinch of salt and pepper. Fry for 3-4 mins on each side, till golden brown.
2.
While the chicken is cooking, peel and finely chop the onion.
3.
Scoop the chicken out of the pan and onto a plate. Reduce the heat under the empty pan to medium and slide in the chopped onion. Fry for 5 mins, till slightly softened.
4.
While the onion fries, dice the tomatoes. Peel the garlic clove and crush or finely grate it.
5.
Slide the chopped garlic and ½-1 tsp harissa powder (harissa is hot, so use as much or little as you prefer) into the pan. Cook for a further 1 min.
6.
Add the tomatoes to the pan and fry for a further 5 mins, till they start to break up a little. Pour in 100ml boiling water. Bring to a simmer and cook for 10 mins.
7.
Drain the lentils and rinse with cold water. Add the lentils to the pan. Scatter in the baby leaf spinach. Return the chicken to the pan. Stir to combine. Warm through for 5 mins, till the chicken is cooked through and the spinach is wilted. Taste the lentils and add more salt or pepper if needed.
8.
Spoon the chicken and lentils onto 2 warm plates and serve straight away.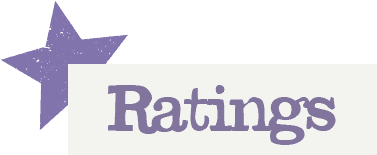 You'll need to log in to leave a rating & comment