Garden Pea, Mint & Lemon Risotto
2-3 people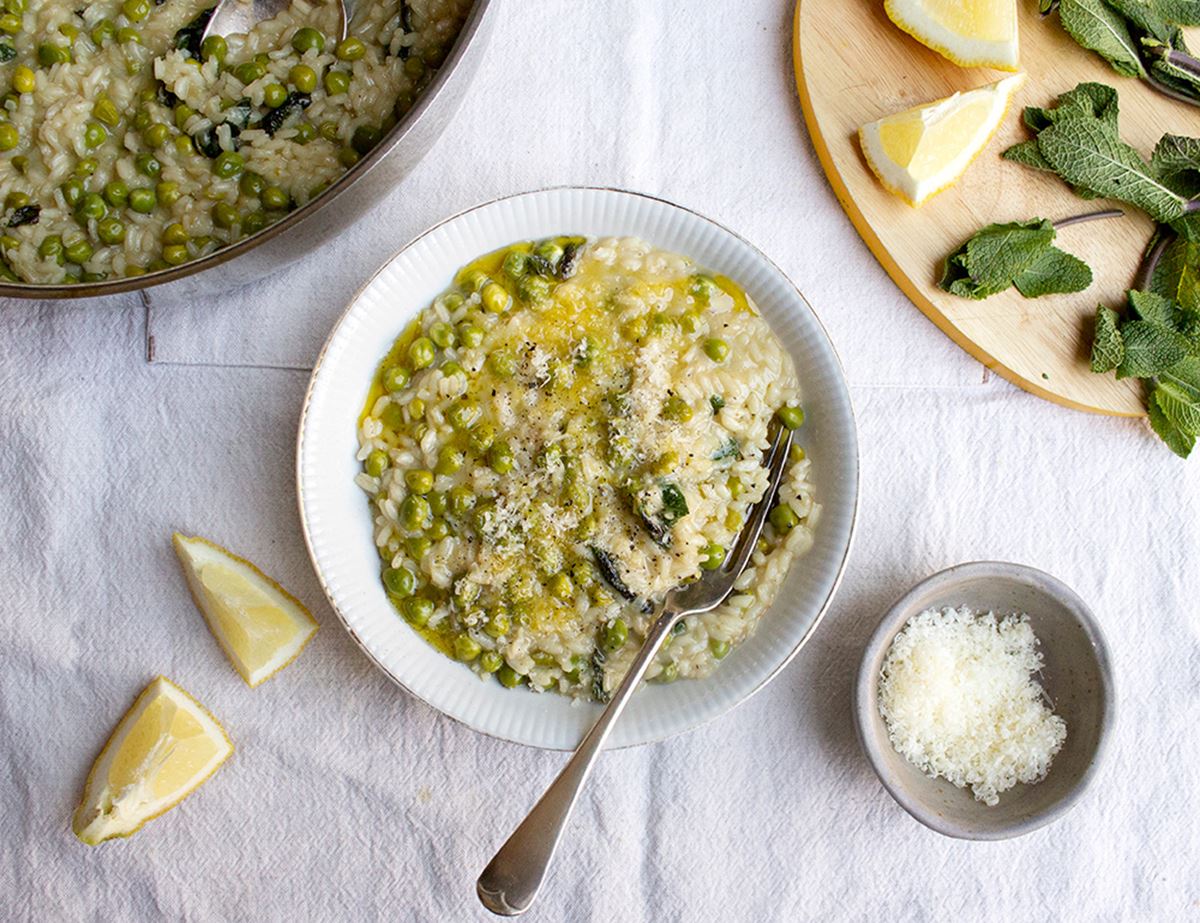 Fresh summer garden peas in their pod double up the flavour in this creamy risotto. The pea pods are simmered with the stock to add their sweet taste to it, and the peas themselves are folded into the risotto alongside zingy mint, fresh lemon and creamy Italian-style cheese. The perfect dish for dining al fresco, with the birds and the bees (and the peas).
Ingredients
800g peas in the pod
1 ltr hot vegetable stock
1 onion
2 garlic cloves
A handful of mint, leaves only
50g vegetarian Italian hard cheese
100g butter
200g risotto rice
A glass of white wine
1 lemon
Prep: 15 mins | Cook: 50 mins

Method
1.
Pod the peas into a bowl, and transfer half of the empty pods into a large pan. Pour 1 ltr vegetable stock into the pan and pop it on a medium-high heat. Bring the stock and pods to the boil, then reduce to a gentle simmer, put a lid on the pan and cook for 20 mins. After 20 mins, strain the stock into a jug or bowl and discard the pods. Pour back into the pan and set on a medium-low heat, lid on, so it's just very gently simmering.
2.
While the pea pod stock is cooking, peel and finely chop the onion. Peel and thinly slice the garlic cloves. Pick the mint leaves and roughly chop them. Finely grate the cheese.
3.
Melt 50g butter in a separate, large pan set over a medium-low heat. Slide in the chopped onion and garlic, and season with a pinch of salt and pepper. Cook the onions for 8-10 mins, stirring often, till glossy and starting to soften.
4.
Tip the risotto rice into the pan and turn the heat up to medium. Stir the rice with the onions and butter for 2 mins. Turn the heat up to high and pour in the white wine. Allow the wine to bubble and reduce, stirring, till only a little bit of liquid remains in the pan. Reduce the heat of the pan back down to medium and scatter in the podded peas.
5.
Add a splash of the pea pod stock to the pan – around 100ml. Cook, stirring once or twice, till the rice has absorbed the stock. Add another 100ml stock to the pan and repeat, cooking till the stock is absorbed. Continue till you've used all the stock. This should take around 20-25 mins.
6.
When the rice is cooked, remove the pan from the heat. Add the remaining 50g butter, most of the grated cheese, the mint leaves and a squeeze of lemon juice. Stir well and taste. Add a pinch more salt and pepper or lemon juice, if needed. Divide the risotto between warm plates or bowls and serve with the remaining cheese sprinkled on top.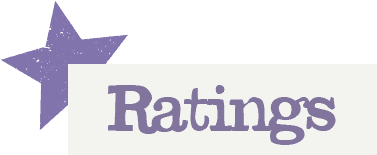 You'll need to log in to leave a rating & comment