Fruit Bowl Frangipane
6-8 people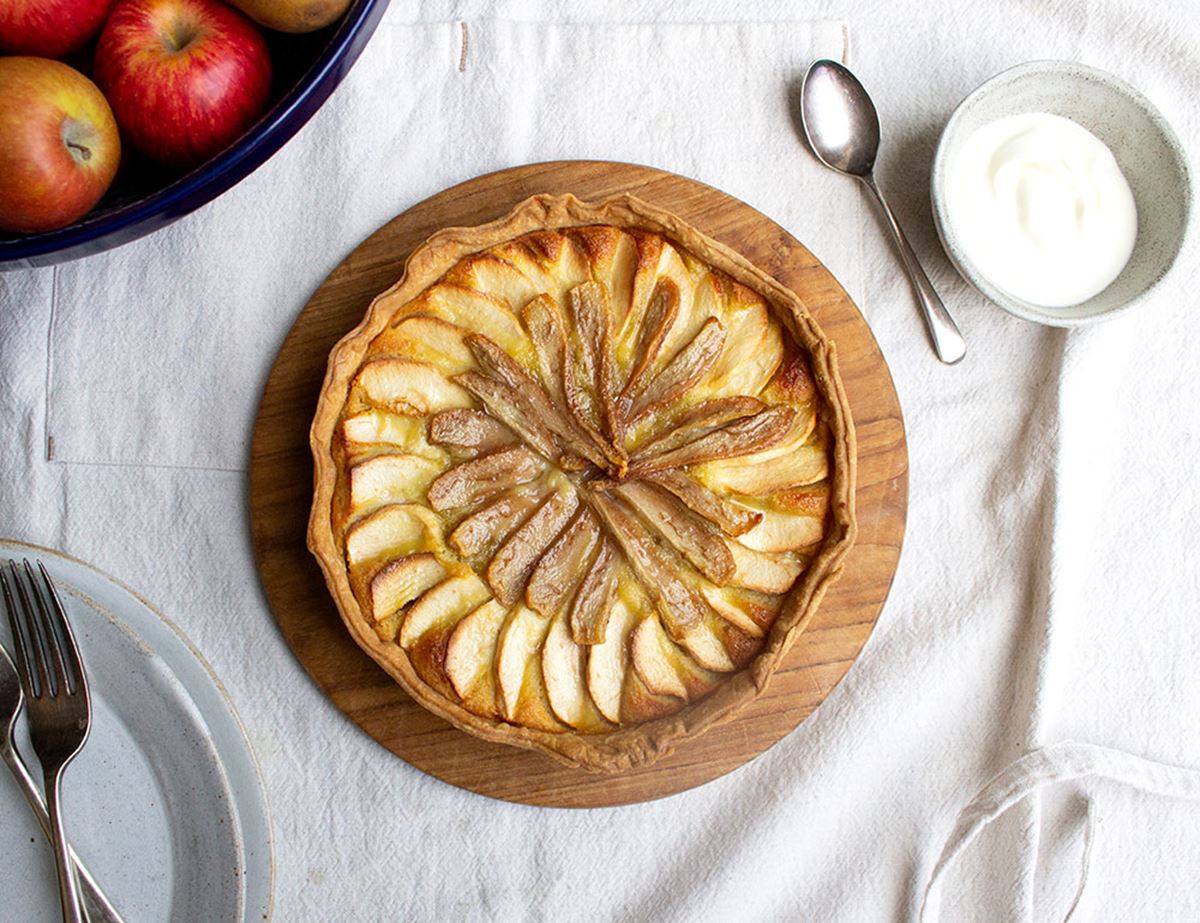 Autumn brings a glut of orchard fruits, and this tart is perfect to use up any caught lingering in your fruit bowl. Apples, pears, stone fruits and berries will all work a treat.
Ingredients
150g butter, plus extra for greasing
A pinch or two of flour, for dusting
300g shortcrust pastry
150g ground almonds
100g sugar
Finely grated zest of 1 lemon
2 medium eggs
Your selection of 3-4 apples, pears, stone fruits and/or 2 handfuls of berries
Double cream, to serve
Prep: 30 mins + chilling | Cook: 1 hr

Method
1.
Grease a 23-25cm-wide tart tin and line the bottom with a piece of greaseproof paper. Warm your oven to 180°C/Fan 160°C/Gas 4.
2.
Dust your work surface with flour and roll out the pastry to make a circle large enough to line the tart tin. Roll the pastry up around your rolling pin, then unroll into the tart tin. Gently press into the tin and carefully trim away any excess pastry. Prick the base all over with a fork, then pop the tin in the fridge to chill for 30 mins.
3.
While the pastry case chills, make the frangipane filling. Scoop the butter into a pan and melt over a medium heat. Stir in the ground almonds, sugar and the grated zest of the lemon. Stir till fully combined to make a sandy paste, then remove the pan from the heat. Crack in the eggs and stir really well to combine. Set aside.
4.
Prepare your fruit: peel and core any apples or pears, then slice them into thin pieces. Stone and slice any stone fruit, such as nectarines or peaches.
5.
Place a large sheet of baking paper on top of the chilled pastry and fill with ceramic baking beans, dried rice, lentils or barley. Slide the tart case into the warm oven to blind bake for 20 mins, till golden brown around the edges. Remove the baking paper and baking beans.
6.
Spoon the almond frangipane mixture into the tart case and use the bottom of a spoon to smooth it out so it evenly covers the base of the tart. Arrange the sliced fruit and/or berries on top. Slide the tart into the oven and bake for 40-50 mins, till the top of the filling is golden brown. Set aside and allow to cool.
7.
When the tart has cooled down to room temperature, slide it out of the tart tin. Serve in slices with double cream.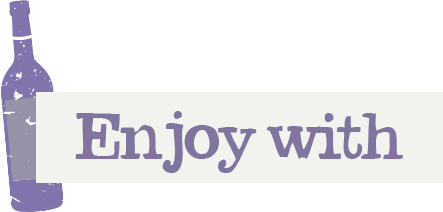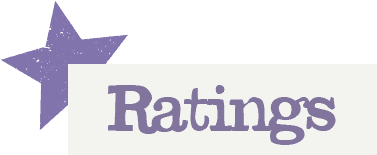 You'll need to log in to leave a rating & comment
EmmaF
Great recipe! Really easy to follow and everyone asked me for the recipe afterwards! Will be definitely making it again