Fried Aubergine & Halloumi Chopped Salad
2 people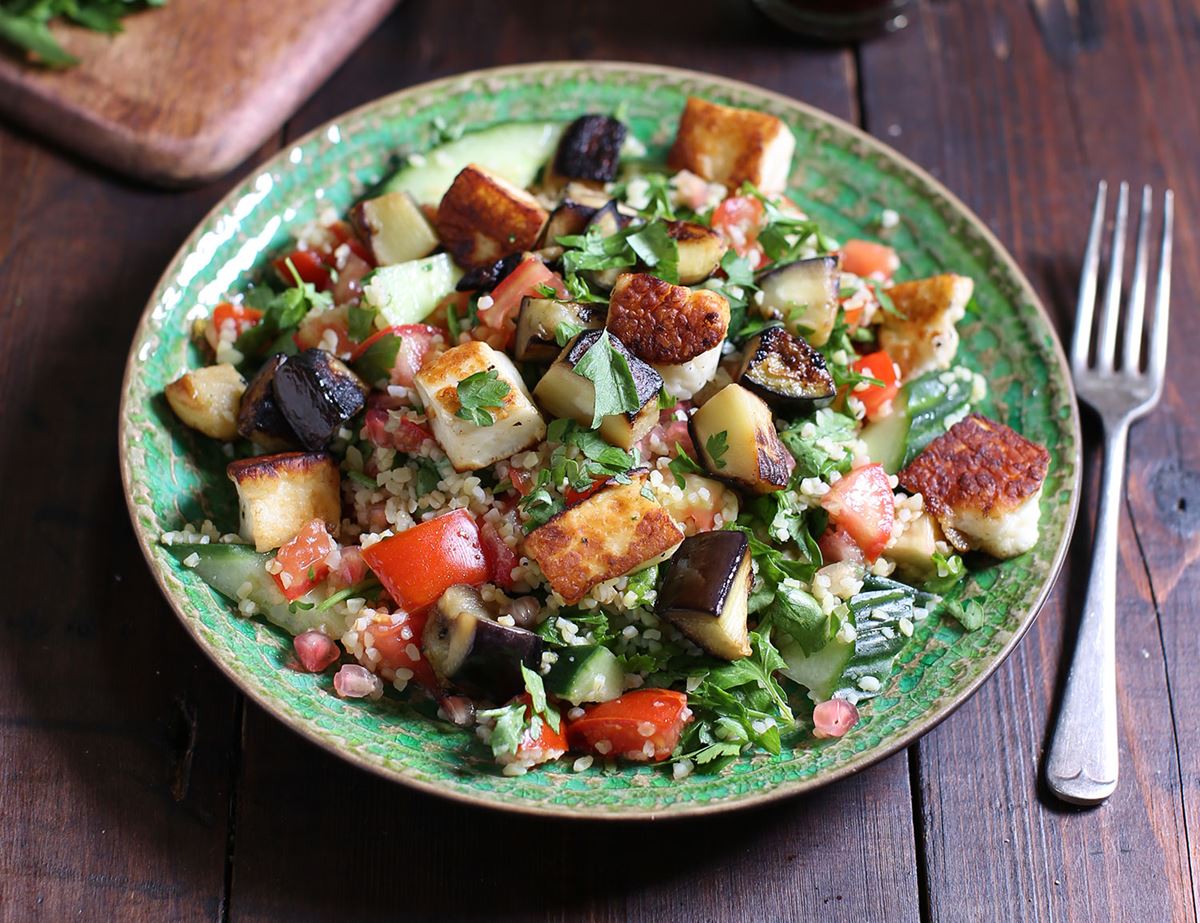 A warm chopped salad for winter, tossed with nutty bulgar and sweet popping pomegranate seeds, and topped with cubes of golden fried aubergine and savoury halloumi cheese.
Ingredients
75g bulgar wheat
Sea salt
150ml hot water
1 garlic clove
1 lemon
3 tbsp olive oil
Freshly ground pepper
2 tomatoes
½ cucumber
1 pomegranate
1 aubergine
200g halloumi
A large handful of flat leaf parsley

Method
1.
Fill and boil the kettle. Tip the bulgar wheat into a bowl. Add a pinch of salt and 150ml hot water. Cover and leave to soak for 15 mins. The bulgar will absorb the water and become tender.
2.
Peel and grate the garlic into a large bowl. Zest and juice the lemon into the bowl. Whisk in 1 tbsp olive oil and some salt and pepper.
3.
Dice the tomatoes and add to the bowl. Halve the cucumber, dice 1 half and add it as well (keep the other half in the fridge for salads or snacks).
4.
Halve the pomegranate. Hold it in your palm, cut-side down, over the salad bowl. Tap it with a wooden spoon so the seeds fall through your fingers into the bowl. Repeat with the other half. Pull out any reluctant seeds, discarding the pith.
5.
Trim the aubergine and cut into 1cm-sized cubes. Warm a large frying pan on the heat and pour in 2 tbsp olive oil. Add the aubergine cubes and a pinch of salt and pepper. Fry on a medium-high heat for 6-8 mins, turning regularly, till soft.
6.
Meanwhile, cut the halloumi into 1cm cubes. Set aside. Chop the parsley and add to the bowl.
7.
Tip the cooked aubergine onto a plate. Add the halloumi to the pan. Fry for 4-5 mins, turning, till golden. Add to the plate with the aubergine.
8.
Stir the bulgar into the veg. Taste and season as needed. Divide the salad between 2 plates, top with the aubergine and halloumi and serve.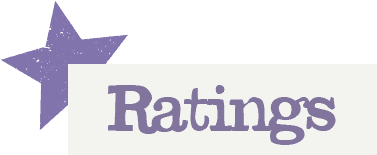 You'll need to log in to leave a rating & comment