Sweet & Sour Rhubarb Pork with Egg Fried Rice
2 people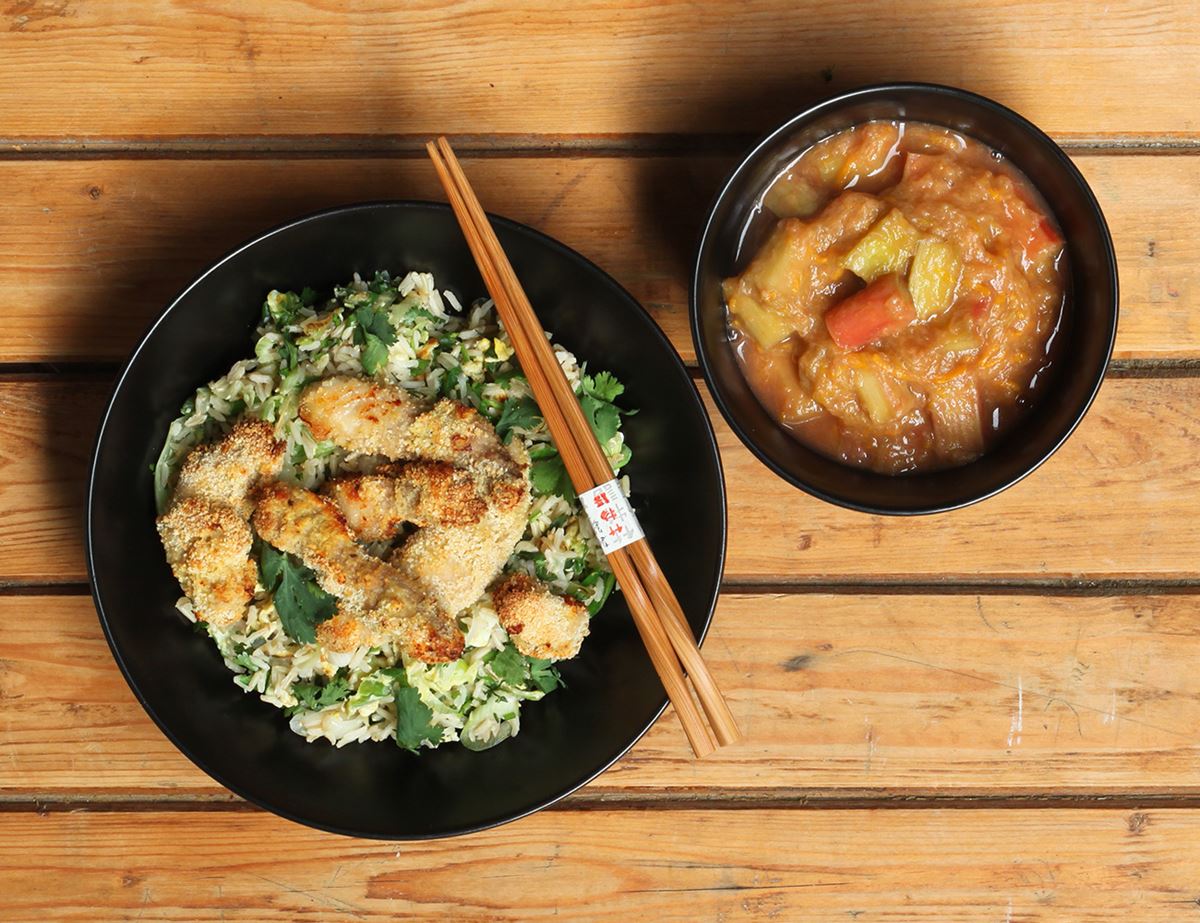 Another evening, another night of cooking hijinx. This time it's takeaway favourite, egg fried rice. We're serving ours with springtime superstar rhubarb and pork.
Ingredients
150g brown basmati rice
3 eggs
50g breadcrumbs
2 pork escalopes
A handful of flat leaf parsley
1 orange
A thumb of ginger
4 sticks of rhubarb
½ tsp Demerara sugar
4 spring onions
Sea salt & freshly ground pepper
1 tbsp olive oil
Sugar and spice Most of rhubarb's fructose is stored in its white ends. Don't chop them off entirely. Just trim the brown bits and you'll get a sweeter sauce.

Method
1.
Fill the kettle and boil it. Heat your oven to 180°C/Fan 160°C/Gas Mark 4. Tip the rice into a small pan. Pour in 300ml hot water from the kettle. Cover. Simmer over a very low heat for 20-25 mins till all the water has been absorbed. Take off the heat. Steam, lid on, for 5 mins.
2.
Line a baking tray with baking paper. Crack 1 egg into a bowl. Season and whisk. Spread the breadcrumbs on a large plate. Slice the pork escalopes into strips as big as your little finger. Dip the pork strips into the egg. Roll in the breadcrumbs, making sure they are well coated. Lay on the baking tray.
3.
Bake the pork strips in the oven for 15 mins. Turn half way through. Chop the parsley leaves and stalks roughly. Put to one side. Fill the kettle and boil it.
4.
Grate or pare the zest of the orange. Juice it. Peel and grate the ginger. Trim and slice the rhubarb into 1 cm chunks. Put half the rhubarb into a pan with the orange zest and juice and the ginger. Pour in 100ml water from the kettle.
5.
Cook for 5 mins till the rhubarb has softened into a purée. Add the remaining rhubarb and ½ tsp of the Demerara sugar. Cook for 2 mins till the second batch of rhubarb is a little soft.
6.
Slice the spring onions. Beat 2 eggs in a bowl with a pinch of salt. Heat a frying pan with 1 tbsp olive oil. Fry the spring onions for 1 min. Pour in the eggs and cook for 2 mins till set. With a wooden spoon, break up the egg.
7.
Tip in the cooked rice. Cook for 2 mins till the rice is coated in the egg and piping hot. Add the parsley to the rice. Mix well. Serve with the crispy pork strips and rhubarb sweet and sour sauce.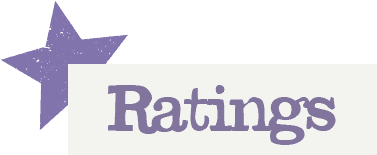 You'll need to log in to leave a rating & comment