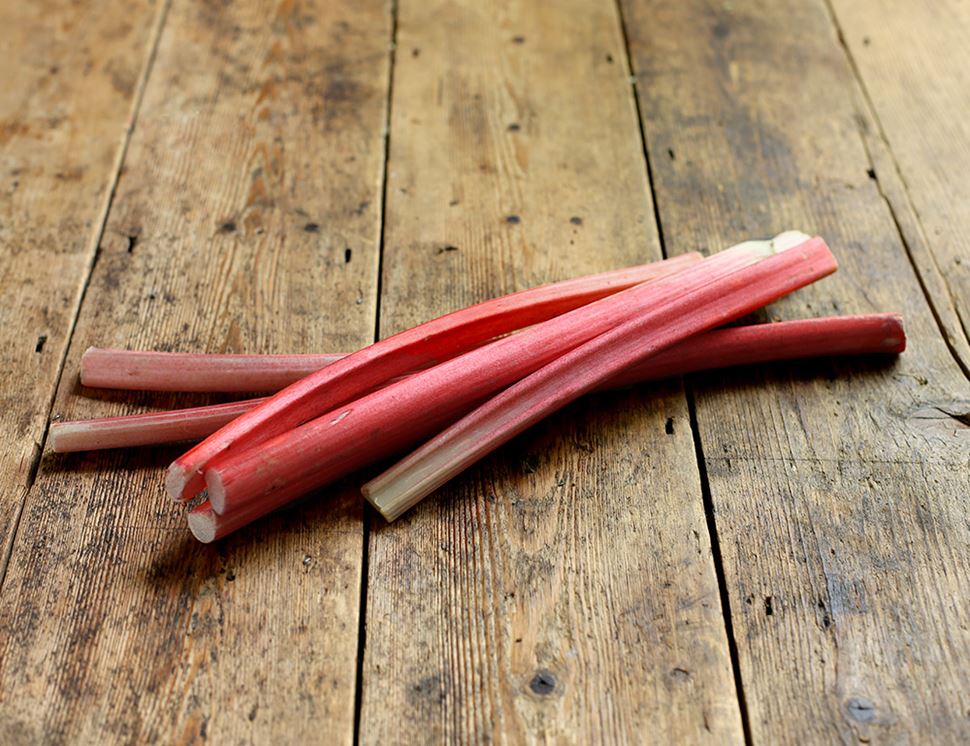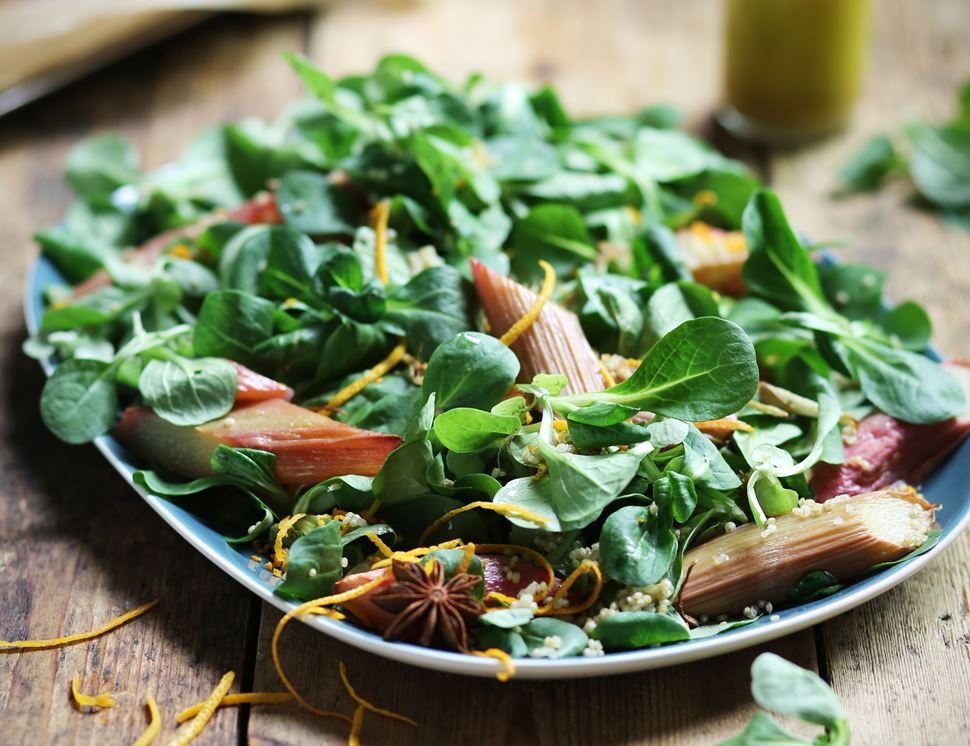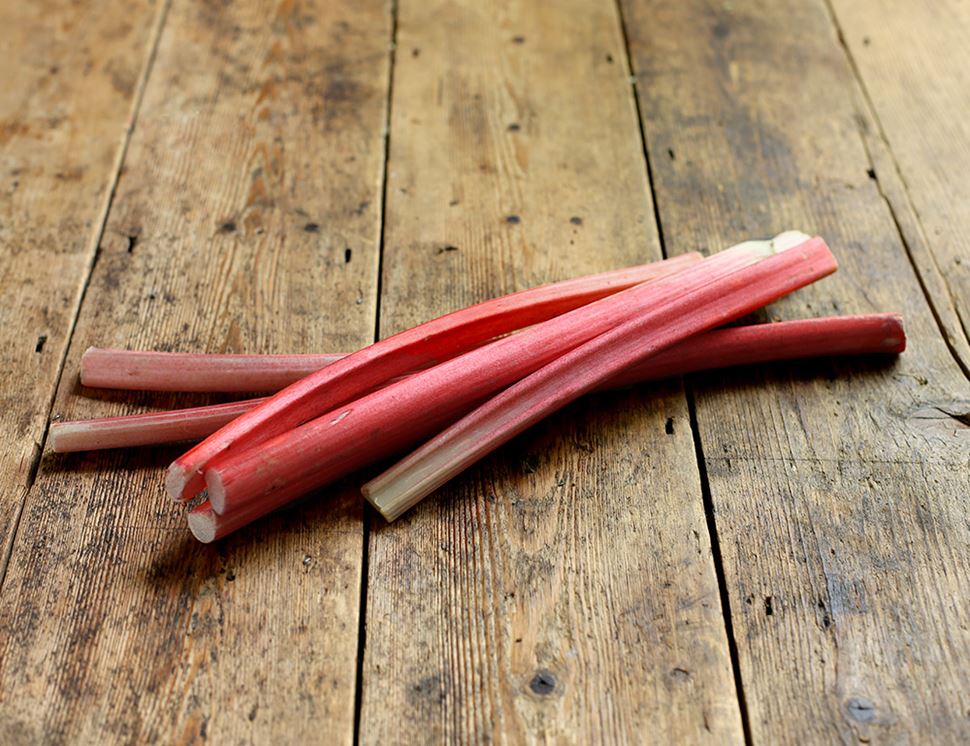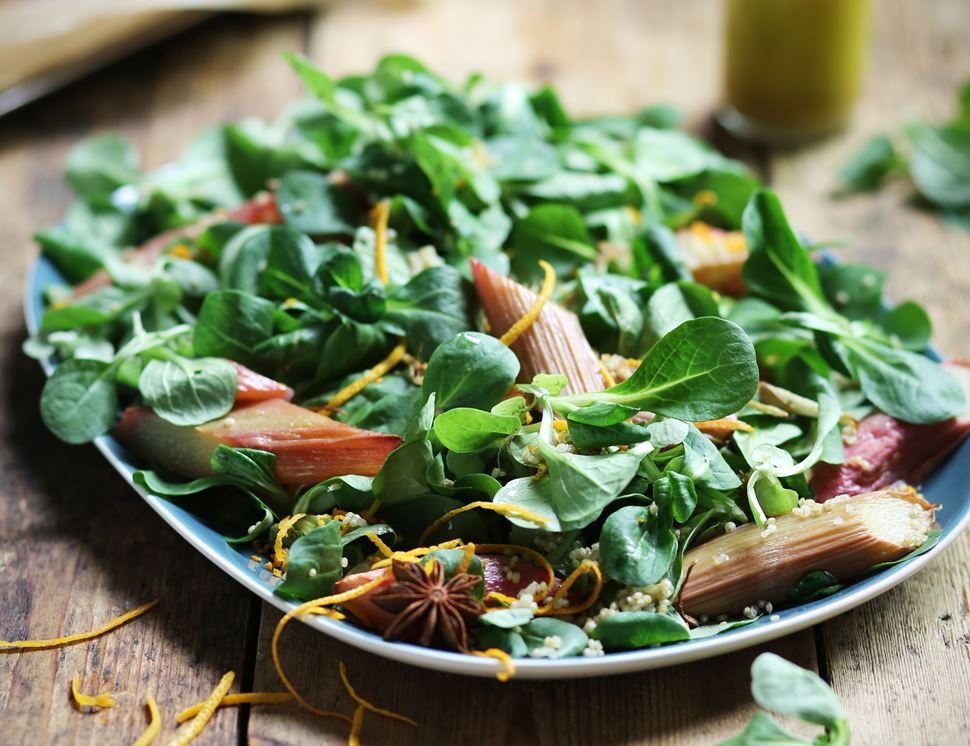 The missing link between custard and crumble, this really is the bee's knees (or rather the long legs), of seasonal British fruit. When we're not baking it up good and proper, we're infusing it into organic gin to serve up a little glass of sunshine.

Country of Origin - UK
Class - Minimum Class 2
Our rhubarb (and quite a few other veg) comes from Clive Martin's fenland farm, Holm Select, in East Anglia.
"Holm is ancient dialect for Fenland Island, which we are -- an island of organic amongst all this conventional farmland." Although the farm's actually below sea level, so would be more of an underwater island. Clive's father and grandfather grew spuds and onions. However, adventurous young Clive now grows asparagus, globe artichokes, and a bigillion (oh fine, 14) types of squash.
Wash the rhubarb to get off any bits of soil. Our farmers trim the leaves before they send rhubarb to us, but do make sure none of them have slipped through as they're poisonous. Cut the stems into small sections before cooking. You might also want to remove any stringy bits in the stems. You can stew or poach rhubarb in water, adding some sugar to make it sweeter. Store rhubarb in the fridge until you're ready to use it.
Turn it into one of these
You might also like to try...