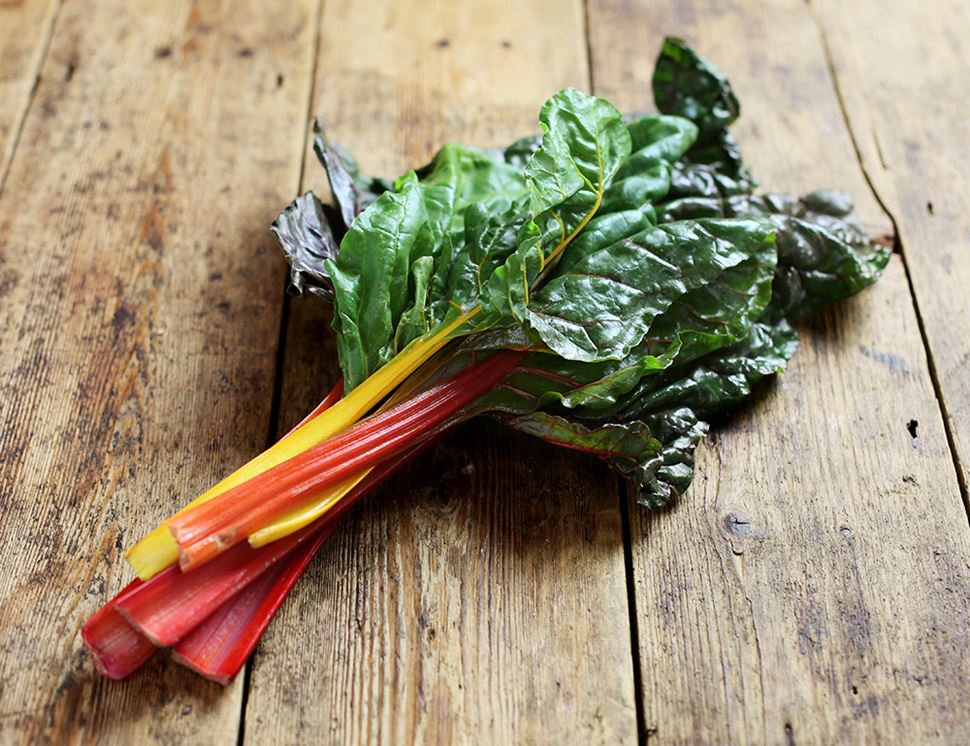 Rainbow Chard, Organic (200g)
A wonderfully versatile green that's full of colour down to its stalks. As if chard wasn't interesting enough, this one's over the rainbow. For a bitter taste eat yours raw, for sweeter dishes add to soups, stews or sauté with butter in a stir fry.

Country of Origin: Spain
Class: Minimum Class 2
In the colder months our chard comes from David Samper from San Pedro in Murcia, Spain. He's been an organic grower for more than 20 years. He also grows broccoli, kohl rabi, lettuces, soft fruits and peppers.
Chard likes to be kept in a bag, in the fridge. We all like a little time to chill…
You might also like to try...