Cod Al Cartoccio
2 people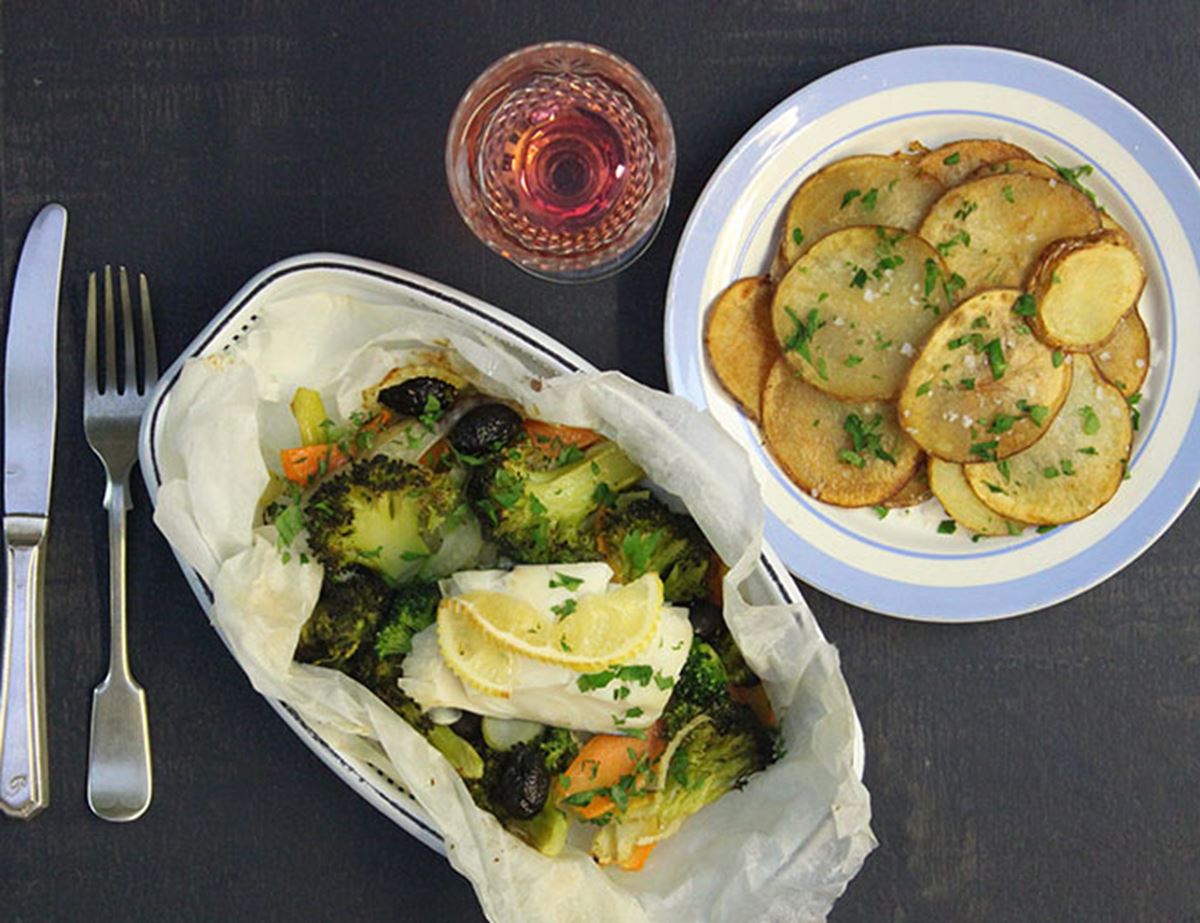 My computer whatsit tells me that 'al cartoccio' means 'baked', which is a proper jolly way for you to prepare those sustainably sourced cod fillets.
Ingredients
1 fennel
2 carrots
A head of broccoli
1 lemon
A few drizzles of olive oil
Sea salt and freshly ground pepper
A handful of black olives
2 cod fillets
2 large potatoes
A handful of flat leaf parsley
*To make parcels, bring the long sides of the paper up together. Roll down to seal them. Fold the ends into a point, like wrapping a present, and tuck underneath the parcel. Pop them on the baking tray.

Method
1.
Heat your oven to 200ºC/Fan 180ºC/Gas 6. Wash the fennel. Peel the carrots. Slice both finely (use a mandoline if you have one). Rinse the broccoli. Chop it into small, thin florets.
2.
Pop the veg in a bowl. Grate or pare the zest of the lemon. Save the lemon for step 3. Add the lemon zest, the olives, 2 tbsp olive oil and some salt and black pepper to the bowl of veg. Mix to coat.
3.
Cut two large sheets of baking parchment. Divide the veg mix between them. Pop the cod fillets on top. Slice the lemon in half, cutting a round from each half and pop on top of the fish. Squeeze each remaining half of lemon over each parcel. Season.
4.
Bring the edge of the paper together to make a parcel*. Pop the parcels on a baking tray. Bake in the oven for 20-25 mins till the fish is cooked and the veg are tender. Fill the kettle and boil it.
5.
Scrub the potatoes. No need to peel them. Slice them into discs. Fill a pan with hot water from the kettle. Pop the potatoes in the boiling water. Simmer for 5-10 mins till tender. Drain. Pat dry with kitchen paper.
6.
Heat a few drizzles of olive oil in a large frying pan. Add the potato slices in batches, so the pan isn't crowded. Fry for 2-3 mins till they are pale golden. Pop on a plate lined with kitchen paper. Repeat till all the potatoes are cooked. Keep warm in the bottom of the oven.
7.
Rinse and pat dry the parsley. Finely chop the leaves. Take the parcels out of the oven. Check the fish is done. It should easily flake and be opaque. Serve the parcels with the sauté potatoes. Scatter the parsley over the top.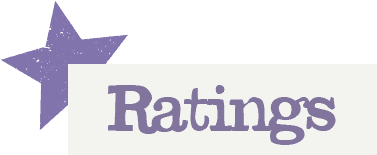 You'll need to log in to leave a rating & comment