Chilli Chard Rice with Buttered Cashews
4 people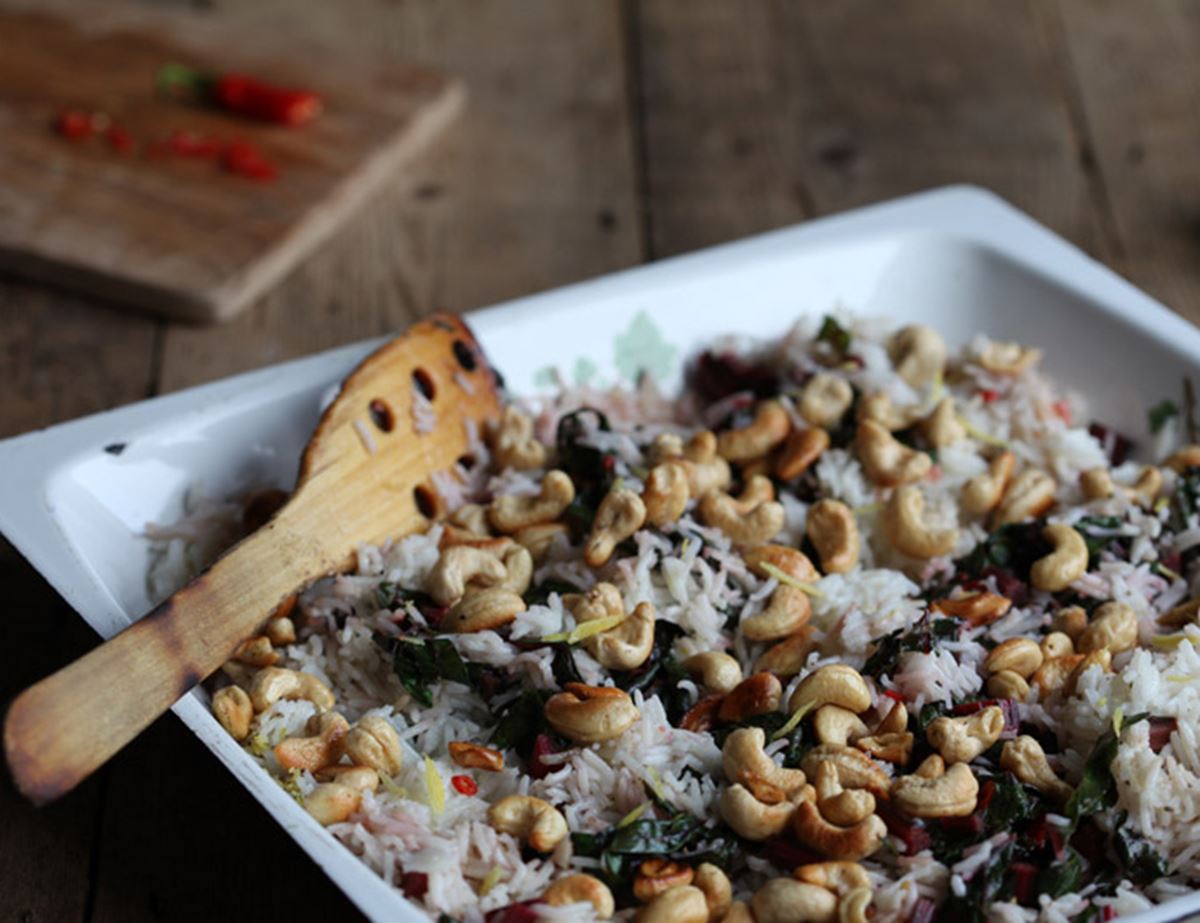 This dish is also delicious with brown basmati rice but if you want to get it on the table fast, go with white rice. It makes a super vegetarian main.
Ingredients
1 mug white basmati rice
Olive oil
Sea salt
1 onion, thinly sliced
4-6 large handfuls of spinach or chard
3 fat garlic cloves, finely chopped
1 small red chilli, finely chopped (to taste – remove seeds for less heat)
1 lemon
Freshly ground pepper
2 tbsp butter
2 large handfuls of cashew nuts

Method
1.
Lightly toast your rice in a large lidded pan, just till fragrant. Add a pinch of salt and a glug of olive oil. Stir through.
2.
Pour 2 mugs of water over the toasty rice. Let it sizzle up. Pop a lid on. Turn the heat down. Let it cook for 10 mins.
3.
While it cooks, sizzle your onion in a separate frying pan, with a little olive oil and a pinch of salt.
4.
Once the onions are melting tender, add the garlic and chilli. Let it soften. Fold in the chard or spinach. Add a good squeeze of lemon. Season well.
5.
Let the rice steam for 5 mins once the 10 min cooking time is up. Once it's fluffy and all the water's gone, tumble into a dish. Pile the chard or spinach on top. Gently fold through.
6.
Wipe one of your pans clean. Melt the butter till it starts to froth up. Add the cashews and a pinch of salt. Toast over lowish heat till golden. Scatter over the rice mix. Drizzle any excess butter over the top.
7.
Finish with grated lemon zest and a bit of extra chilli, if you like.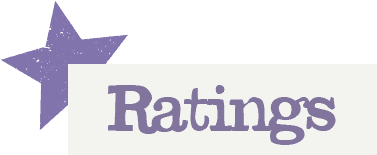 You'll need to log in to leave a rating & comment