Cauliflower Popcorn with Harissa Mayo
2-4 people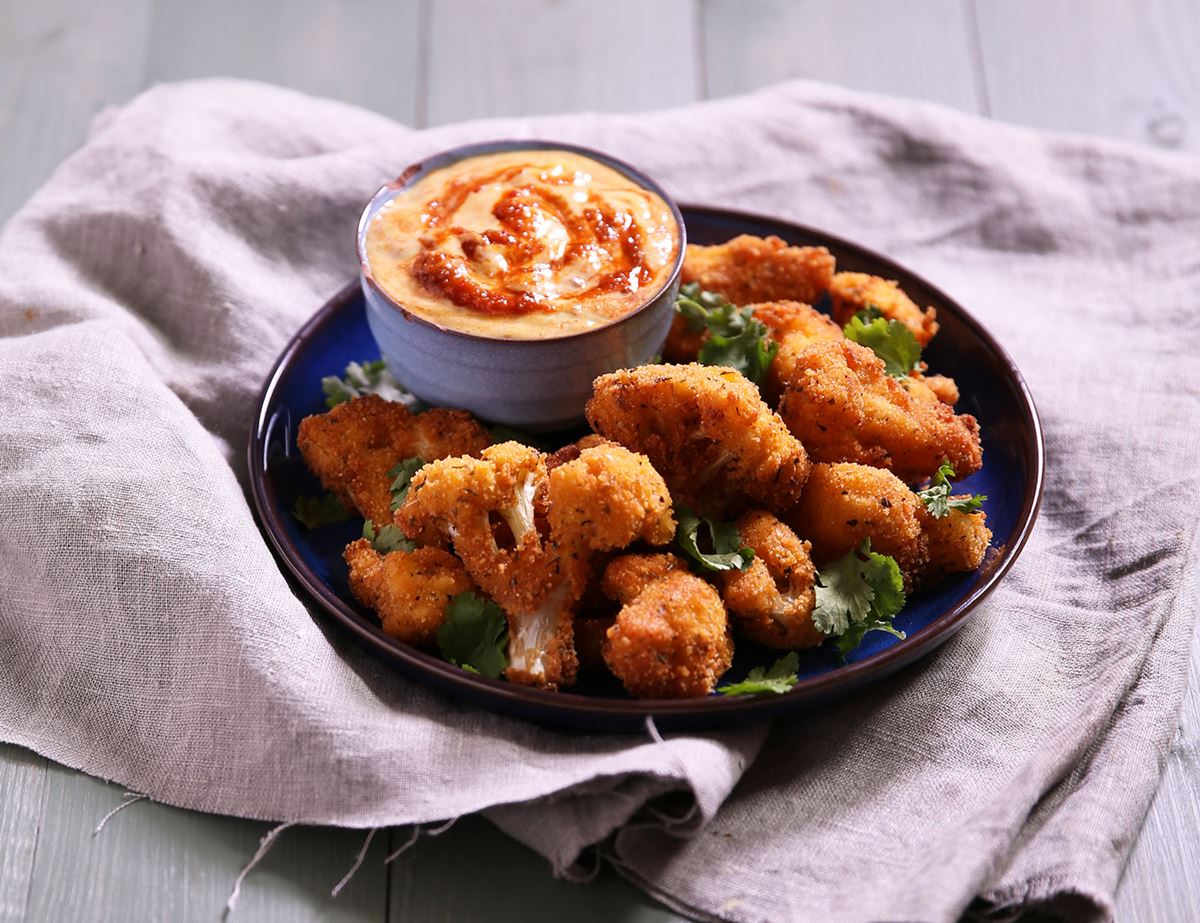 Planning a movie night and fancy a change from the traditional popcorn? Then whip up a batch of these crunchy cauli nuggets. They're made with cauliflower florets rolled in a crunchy mix of coconut flour and spiced breadcrumbs, then fried till crispy and golden. Served with a homemade mayo fired up with a spicy spoonful of harissa relish, they make a tasty snack for your big night in.
Ingredients
2 medium eggs + 1 egg yolk
1 tbsp lemon juice
75ml rapeseed oil, plus 350ml for frying
75ml extra virgin olive oil
1 tbsp Biona Harissa Chilli Relish
100g classic grissini breadsticks
1 tsp smoked paprika
2 tsp mixed herbs
A pinch of chilli powder
50g Biona Coconut Flour
1 medium caulfilower
A handful of coriander, leaves only
Prep: 30 mins | Cook: 10-20 mins

Method
1.
Start by making the mayonnaise. Separate 1 egg and place the yolk in a clean, grease-free bowl (glass, ceramic or Pyrex is best – avoid plastic if possible). Add 1 tbsp lemon juice to the egg, and a small pinch of salt. Whisk to combine. Pour 75ml rapeseed and 75ml olive oil into a measuring jug.
2.
Add a very small drizzle of oil to the egg yolk, whisking as you add it (an electric whisk will make this much easier). Keep adding the oil, a few drops at a time, and whisking till the oil and egg are incorporated, and emulsify to make a thick mayonnaise. Add 1 tbsp harissa chilli relish to the mayonnaise and stir a few times to just mix (it's fine to leave the mayo streaky rather than fully mixed). Set aside.
3.
Blitz the grissini in a food processor to make fine crumbs, or use a large pestle and mortar or a bowl and the end of a rolling pin, or the bottom of a jam jar. Crush them as finely as you can, then spread the grissini crumbs out on a plate. Add 1 tsp smoked paprika, 2 tsp mixed herbs and pinch of chilli powder. Stir to mix.
4.
Sprinkle the coconut flour onto a separate plate and season with a pinch of salt. Crack 2 eggs onto a third plate and whisk with a fork to break them up.
5.
Slice the leaves off the cauliflower (you can keep them for stir-fries). Break the cauliflower into bite-size florets and chop the stalk into chunks around 2-3cm big. Roll the cauliflower pieces in the coconut flour to coat, then dip them in the egg and then in the crushed grissini to coat.
6.
Set your oven to its lowest temperature, line a plate with kitchen paper and pop the plate in the oven. Pour 350ml rapeseed oil into a wide, deep pan, a wok or a deep fat fryer. Heat it to 180°C/350°F – the oil is ready when a cube of bread dropped into it bobs straight back up to the surface and browns. Drop 4-6 chunks of breaded cauliflower into the oil and fry for 1-5 mins, depending on how big they are, till golden brown all over and looking crispy. Scoop out the pan with a slotted spoon or frying basket and transfer to the lined plate in the oven to keep warm. Repeat till you've fried all the cauliflower chunks.
7.
Roughly chop a few coriander leaves. Arrange the cauliflower popcorn on warmed plates or in bowls and sprinkle with the chopped coriander. Spoon the harissa mayo into a small bowl and serve with the cauliflower popcorn for dipping.
8.
Mayo Magic
Any leftover mayonnaise will keep in the fridge in a sealed container for up to 3 days – it's perfect for dunking chips or toasted strips of pitta bread. Because the mayo contains raw egg yolk, it is best avoided by pregnant women, children, the elderly and anyone with a compromised immune system.
9.
Clean & Tidy
To dispose of your cooking oil, let it cool then strain it into a sealable container. Check your local recycling website to see if the local recycling centre collects cooking oil. Many do, and it's then turned into biodiesel. Don't pour the oil down your sink as that can contribute to fatbergs that block up the sewers.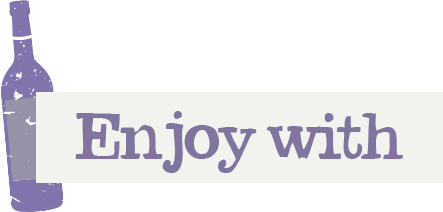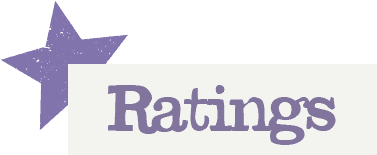 You'll need to log in to leave a rating & comment