Cauliflower & Lentil Tabbouleh
2 people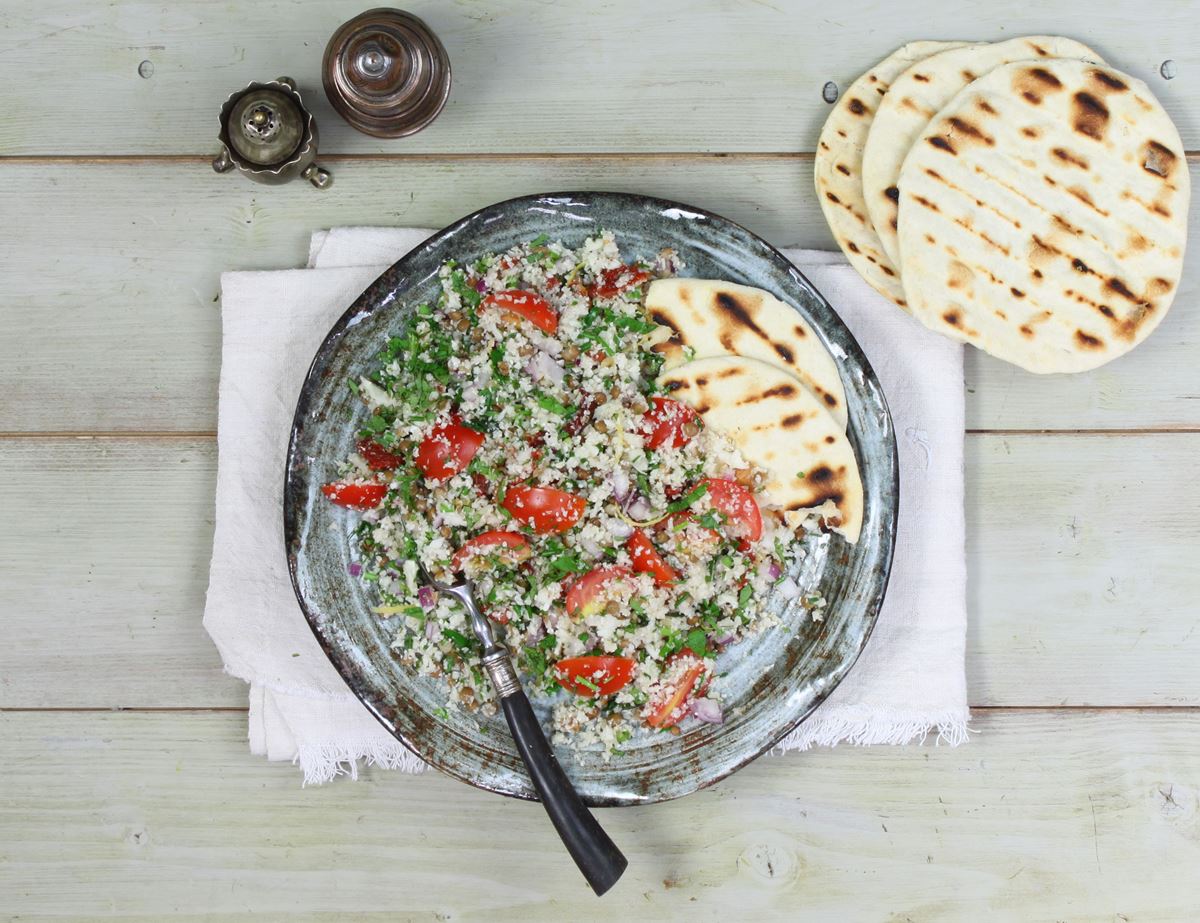 When is a cauliflower not a cauliflower? When it's a grain. Learn a new culinary magic trick by making cauliflower bulgar wheat. Just add fresh organic herbs, herbs, herbs.
Ingredients
150g plain flour
1 Cauliflower
50g olives
1 lemon
1 red onion
A 250g punnet of cherry tomatoes
A handful of mint
A handful of chives
A handful of flat leaf parsley
A 400g tin of green lentils
Sea salt and freshly ground pepper
3 tbsp olive oil
3-5 tbsp warm water
If you don't have a food processor, you can coarsely grate the cauliflower into fine grain-like pieces. Save the stalk for curries, stir-fries or crudités.

Method
1.
Sift the flour into a bowl. Take out 1 tbsp and set aside. Add a pinch of salt, 1 tbsp oil and 3 tbsp warm water. Mix to make a dough, adding more water if needed. Turn out. Knead for 2-3 mins till smooth. Cover the dough with the bowl. Rest for 10 mins.
2.
Break the cauliflower into florets. Pop the florets into a food processor and pulse till they've turned into fine grain-sized pieces. Tip into a bowl. No food processor? See our tip.
3.
Tip the olives into a bowl. Pour over enough boiling water to just cover them. Zest and juice the lemon. Stir the lemon zest and juice into the cauliflower. Set aside.
4.
Peel and finely chop the onion. Drain and roughly chop the olives. Quarter the tomatoes. Add them all to the cauliflower.
5.
Finely chop the mint leaves, chives, parsley leaves and stalks. Drain and rinse the lentils. Stir the chopped herbs and lentils into the cauliflower with 2 tbsp oil. Season.
6.
Dust your work surface with the reserved flour. Divide the dough into four pieces. Roll out each piece into a small circle, around 10cm in size. Warm a dry frying pan over a medium heat.
7.
Add a flatbread to the pan. Fry for 1-2 mins on each side till golden. Slide out of the pan and onto a clean tea towel. Cover to keep warm. Repeat with the remaining pieces of dough. Serve with the tabbouleh.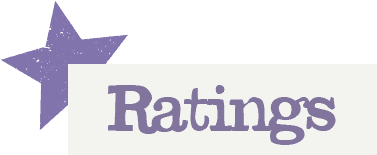 You'll need to log in to leave a rating & comment
Tabbouleh minus bulgar wheat