Buttery Ginger Salmon Parcel
2-4 people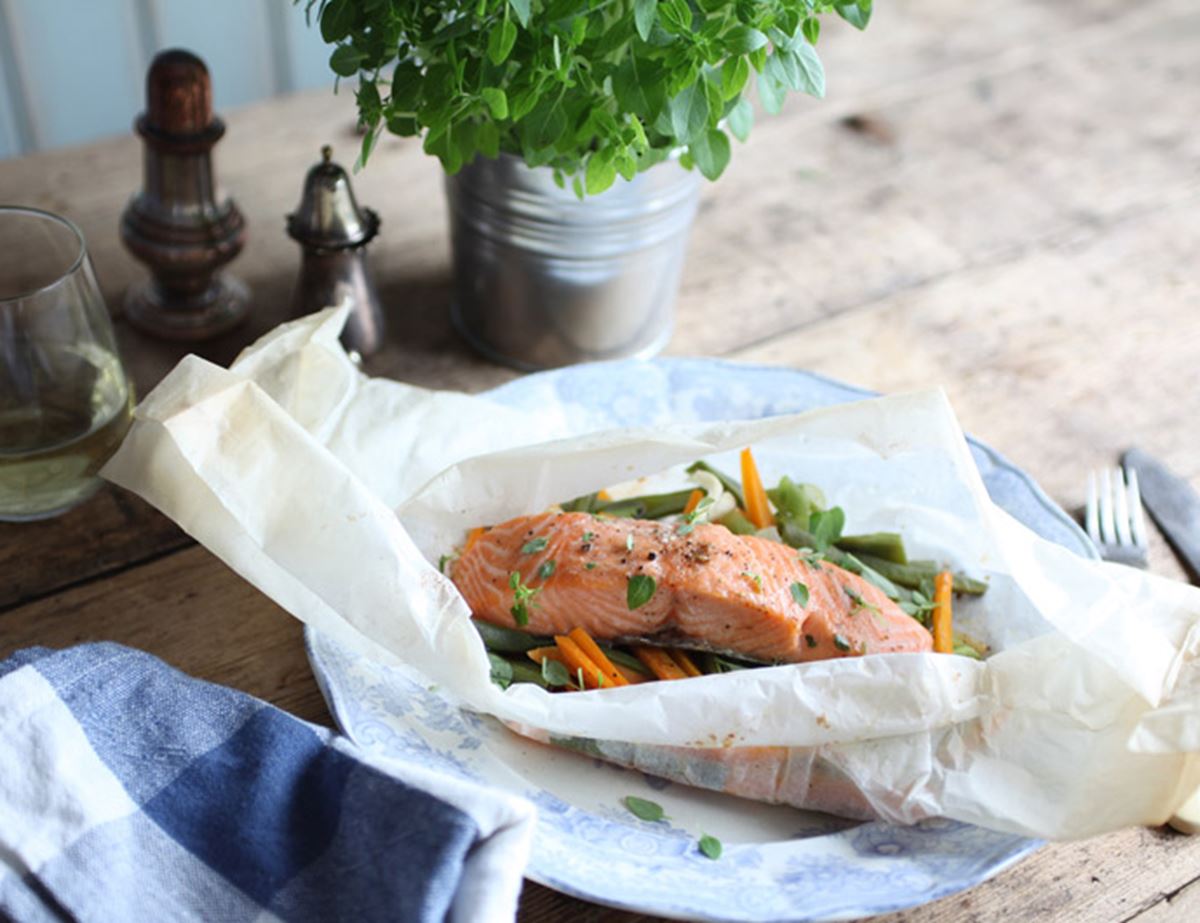 Our top notch, sustainably sourced organic salmon is the perfect partner to a parcel of seasonal veg from your veg box. When you have excellent quality organic ingredients, you barely have to lift a finger. This buttery ginger salmon recipe is testament to that.
Ingredients
2 salmon fillets
Seasonal veg, julienned or thinly sliced*
2cm hunk of fresh ginger, finely grated
Two 1-2 tbsp hunks of butter (one for each salmon fillet)
Sea salt and freshly ground pepper
A splash of soy sauce
A drizzle of honey
Two large pieces of greaseproof paper or a sturdy piece of foil
*You can use just about any veg for this: courgette, squash, cherry tomatoes, green cabbage, leeks, spring greens...The more veg you use, the more you can make your fish stretch, so if you want to serve 4 with the 2 fillets, just up the veg anti. Enjoy!

Method
1.
Preheat the oven to 200°C. Lay the greaseproof paper or foil on a baking tray.
2.
Pile the cut veggies in the centre of the foil. Lay the salmon on top. Rub the grated ginger over the top of the salmon. Then pop a nugget of butter on top of each fillet. Sprinkle a bit of salt and pepper over the top. Splash some soy sauce over the salmon and vegetables. Drizzle over a touch of honey.
3.
Close the greaseproof paper or foil together to form a closed parcel. Keep it on the baking tray to help catch any juices that might try to escape - and to aid in transferring the fish to and from the oven. Cook for 25 minutes.
4.
Carefully open the parcel - you'll get a cloud of steam when you open it, so do take care not to burn yourself (steam burns are nasty). Serve with rice or noodles and make sure you spoon out all the lovely gingery, buttery juices from the bottom of the parcel. Lovely.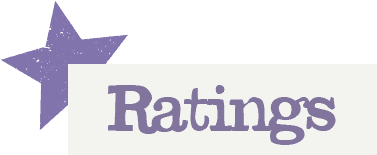 You'll need to log in to leave a rating & comment