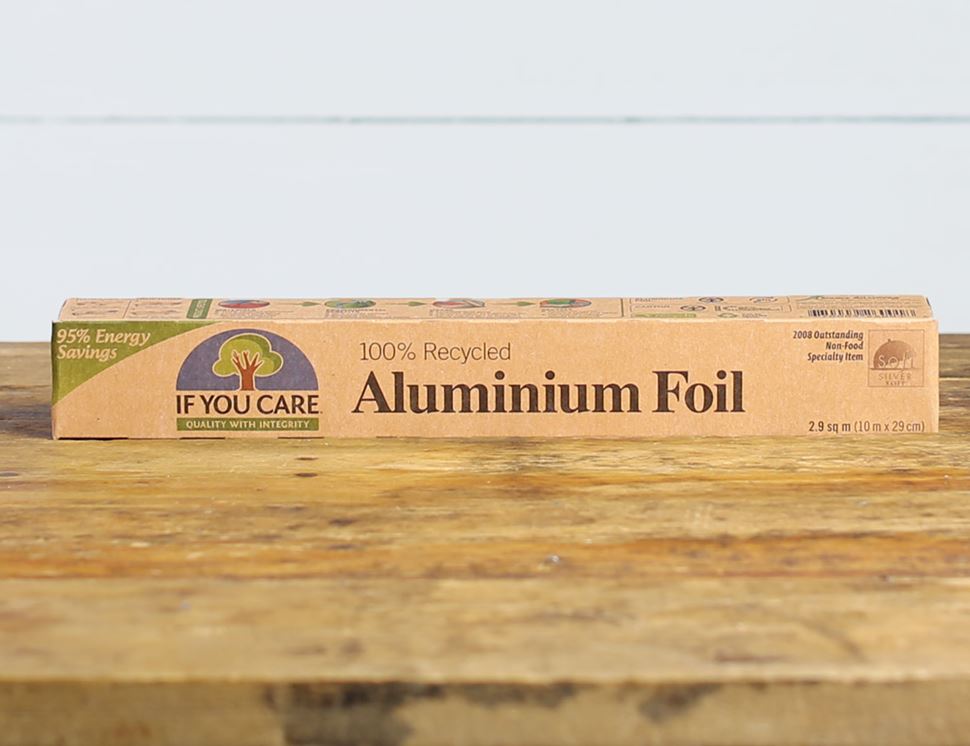 Aluminum Foil 100% Recycled, If You Care (10 metres)
This aluminium foil (tinfoil to us) does all you need it to, from wrapping food to covering oven dishes. But this one's 100% recycled aluminum, meaning it uses 95% less energy to make than conventional foil, plus it can be recycled all over again.
If You Care started in 1990, when they sold the first unbleached coffee filters in the US. Unbleached baking paper and baking cups soon followed, and If You Care still ensure that everything they produce is completely chlorine-free and made with as minimal waste as possible.
100% Recycled Aluminium Foil, 10m x 29.2cm wide
Store in a cool dry place
Turn it into one of these
You might also like to try...