Buttered Haddock with Colcannon Mash
2 people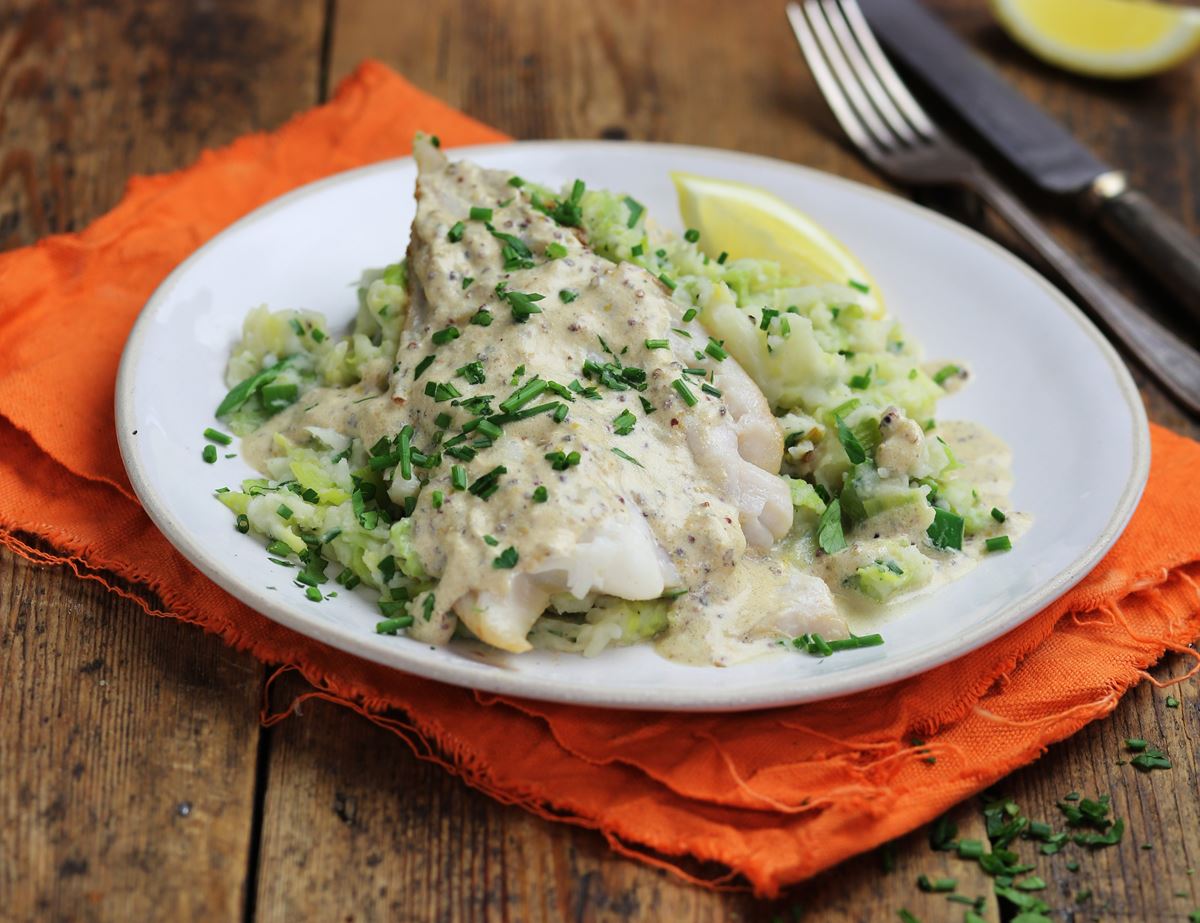 Colcannon is a traditional Irish dish of potatoes mashed with greens. Teamed with sustainably caught haddock gently cooked in butter and served with a tangy mustard and crème fraîche sauce, we think it's our best catch of the day.
Ingredients
Sea salt
2 large potatoes
1 small green cabbage
1 leek
A handful of flat leaf parsley
A handful of chives
45g butter
Freshly ground pepper
2 haddock fillets
200g crème fraîche
1 tbsp wholegrain mustard
2 tsbp water
1 lemon
Prep: 15 mins | Cook: 35 mins

Method
1.
Put a large pan of salted water on to boil. Peel and roughly chop the potatoes. When the water is boiling, carefully add the potatoes. Pop a lid on the pan and simmer for 20 mins till the potatoes are tender.
2.
While the potatoes simmer, finely slice the cabbage, discarding any really thick pieces of core. Trim the roots and top 3cm off the leek. Halve it, rinse out any grit and finely slice it. Roughly chop the parsley, leaves and stalks, and the chives.
3.
Warm a frying pan over a medium-low heat. Add ¼ of the butter and the leek. Season with a pinch of salt and pepper. Cook and stir for 8 mins till the leek is soft and golden. Tip into a bowl.
4.
After 20 mins, add the cabbage to the potatoes. Simmer, without the lid, for another 5 mins till the cabbage is just tender. Drain the potatoes and cabbage and let them steam dry in the colander for 5 mins.
5.
Melt the butter in the frying pan, set over a low heat. Lay the haddock fillets in the pan. Pop on a lid and gently cook for 5 mins till the haddock is opaque, white and flakes easily when pressed with a fork.
6.
While the haddock cooks, tip the potatoes and cabbage back into their pan and set it over a very low heat. Roughly mash together, then add in the leek, most of the chopped herbs and ½ the crème fraîche. Mash together till fairly smooth. Taste and add a pinch more salt or pepper if it needs it.
7.
Scoop the colcannon mash onto 2 warm plates. Lift the haddock fillets out of the pan and pop them on the mash. Stir 1 tbsp mustard and the remaining crème fraîche into the frying pan with 2 tbsp water. Gently warm through for 1 min (don't boil or it will split). Spoon the sauce over the haddock and mash and serve with lemon wedges, garnished with the last of the chopped herbs.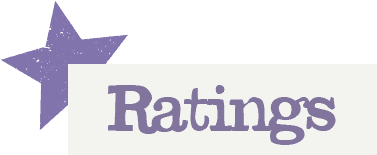 You'll need to log in to leave a rating & comment