Barnsley Chops with Tomatoes & Broad Beans
4 people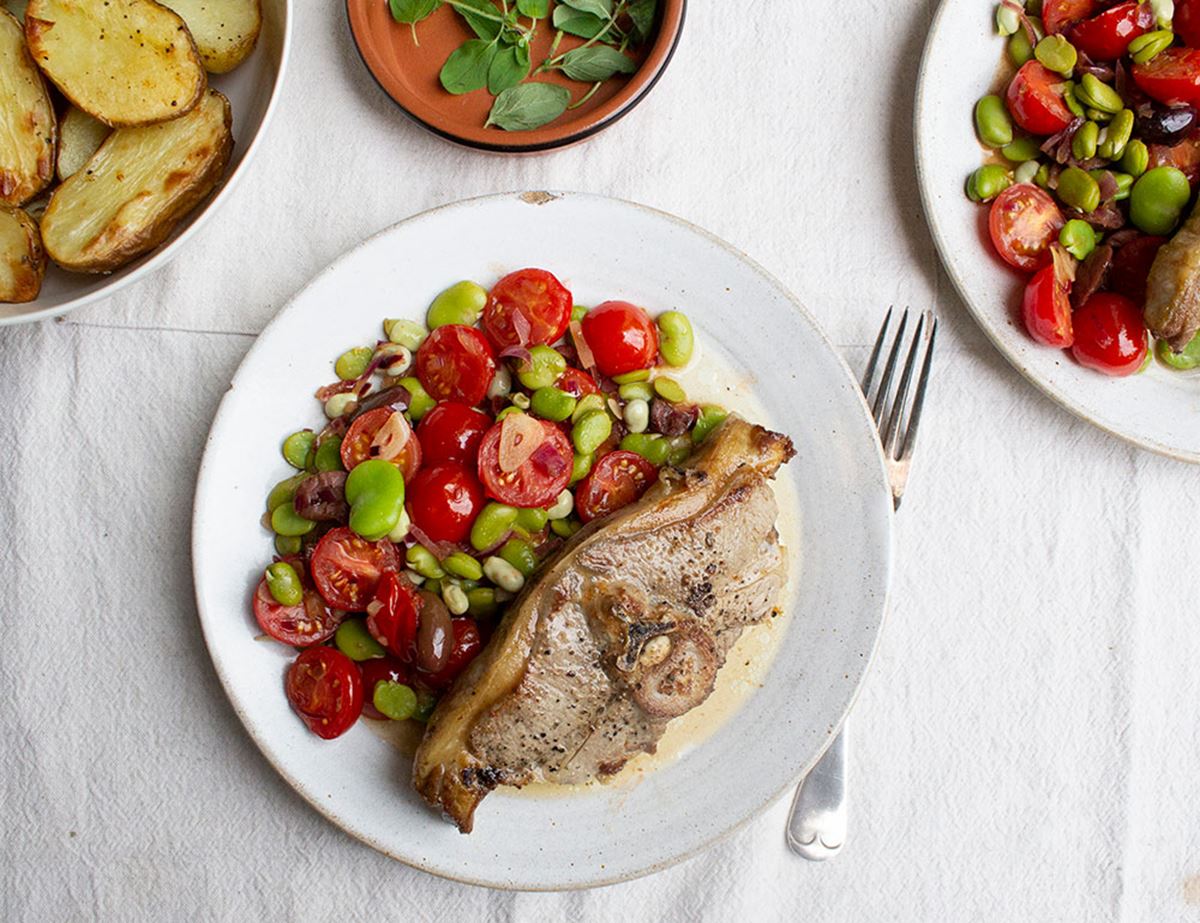 A Barnsley chop is a generously-sized lamb chop that's cut from the lamb's saddle, giving you a succulent double loin chop that's perfect for big appetites. This summery dish features pan-fried Barnsley chops served with a medley of seasonal summer veg, including tender green beans and juicy English tomatoes.
Ingredients
1½kg broad beans
3 garlic cloves
1 red onion
500g cherry tomatoes
A handful of oregano, leaves only
100g kalamata olives, pitted
4 Barnsley chops
1 tbsp red wine vinegar
Prep: 30 mins | Cook: 20 mins

Method
1.
Fill a large pan with water and add a big pinch of salt. Pop the pan on the hob to come to the boil. Meanwhile, pod the broad beans. When the water is boiling, add the broad beans. Simmer for 2-3 mins, till just tender, then use a slotted spoon to transfer the broad beans to a sieve. Rinse the beans with cold water to stop them cooking, then shake dry. Squeeze the green broad beans from their grey casings into a bowl and set aside. Discard the grey casings.
2.
Peel and thinly slice the garlic cloves. Peel and finely chop the onion. Slice the cherry tomatoes in half. Pick the oregano leaves off their stalks. Remove the stones from the olives, if needed.
3.
Warm a large frying pan over a medium-high heat and pour in 1 tbsp olive oil. Rub the Barnsley chops with a good pinch of salt and pepper. When the pan is hot, add the chops. Fry for 4 mins on each side, till well browned and crisp. When the chops are cooked, transfer to a warm plate and allow to rest for 4-5 mins.
4.
Reduce the heat under the frying pan to medium (no need to clean it). Slide the chopped onion and garlic into the pan and cook for 2 mins, stirring, till the garlic turns lightly golden. Add the halved tomatoes along with the prepared broad beans, the olives and 1 tbsp red wine vinegar. Warm through for a further 2-3 min, stirring. Stir in the oregano leaves and taste the veg. Add more salt and pepper or vinegar, if needed.
5.
Divide the warm veg between four plates and serve topped with a Barnsley chop each.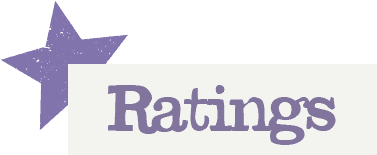 You'll need to log in to leave a rating & comment