Asparagus Carbonara
2 people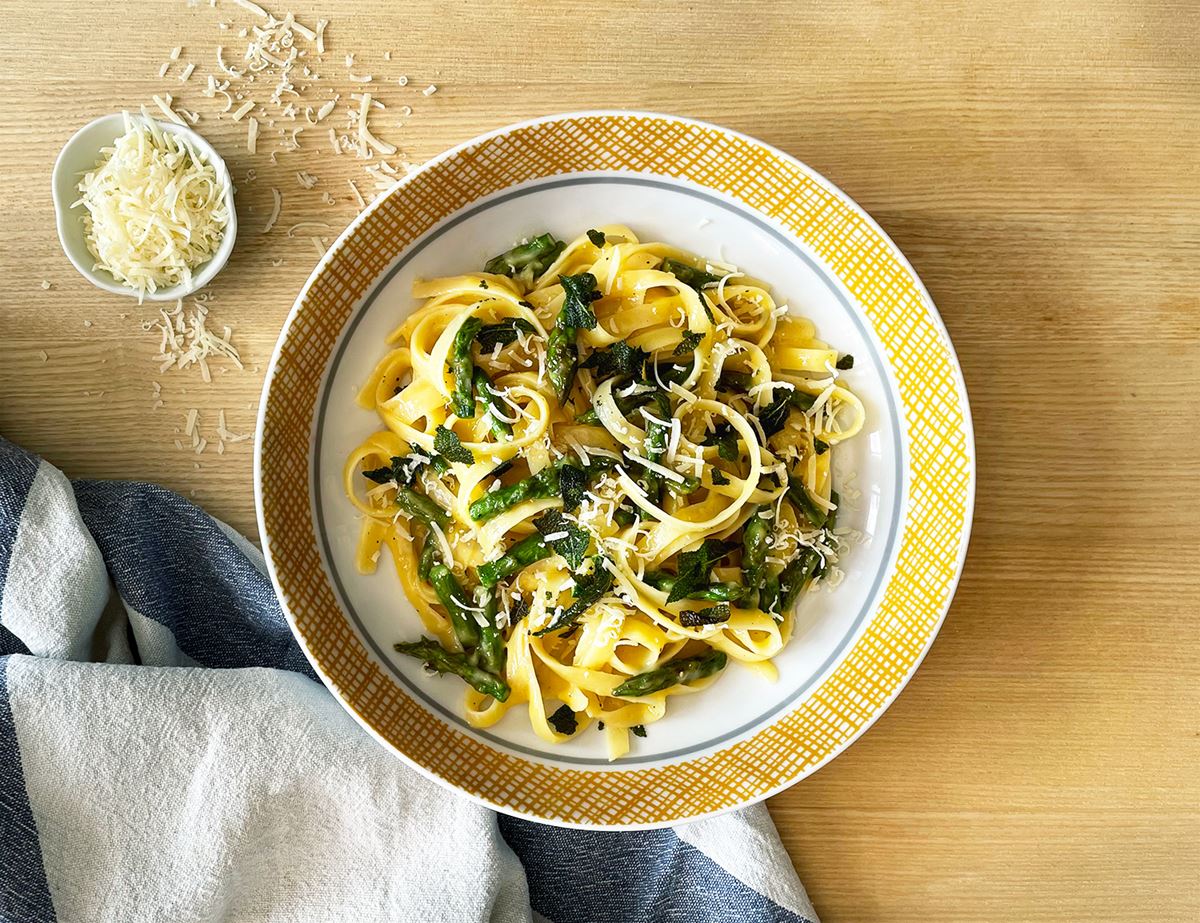 A veggie version of the Italian classic, this carbonara stars our favourite spring veg: asparagus. Its green, grassy flavour is delicious paired with the velvety carbonara sauce, while a scattering of crispy fried sage leaves adds flavour and crunch.
Ingredients
200g asparagus
A handful of sage leaves
80g vegetarian Italian hard cheese, plus extra to serve
2 large eggs
200g tagliatelle
Prep: 10 mins | Cook: 10 mins

Method
1.
Put a large pan of salted water on to boil. Snap the woody ends off the asparagus spears and discard them (use them to make
pesto
or add to veggie stock). Chop the tender tips into small chunks, around 1-2cm long. Pick the sage leaves off their stalks. Finely grate the Italian hard cheese.
2.
Crack the eggs into a large, heatproof mixing bowl and beat them together. Add the grated cheese and a generous pinch of black pepper. Stir to mix, then set to one side.
3.
When the water is boiling, add the tagliatelle and simmer for 8 mins till the pasta is tender but still with a little bite.
4.
While the pasta cooks, set a large frying pan on a medium heat. Warm the pan, then add a good glug of olive oil and scatter in the sage leaves. Fry for a 15-30 secs, till the leaves are dark green, then scoop them out and set aside on a plate lined with kitchen paper, leaving as much oil in the pan as possible.
5.
Add the chopped asparagus to the pan – adding a little extra oil, if necessary – and season with a little salt and pepper. Fry, stirring often, for 2-3 mins till the asparagus is bright green and a little charred in spots. If the asparagus is cooked before the tagliatelle is ready, take the frying pan off the heat, leaving the asparagus in the pan.
6.
When the tagliatelle is ready, set the frying pan back on a medium heat, if necessary. Use tongs to scoop the tagliatelle out of the pasta pan and into the frying pan – don't worry if a little pasta water goes in the pan. If you don't have tongs, scoop a mugful of water out of the pasta pan, then quickly drain the tagliatelle and add to the frying pan. Toss the pasta and asparagus together till they are well mixed.
7.
While the pasta and asparagus are still hot, transfer them into the mixing bowl with the eggs and cheese. Stir well for at least 1 min till the egg and cheese sauce thickens (the residual heat of the pasta will lightly cook the eggs, creating a velvety sauce). If the sauce seems a little too thick, pour in a little of the reserved pasta water till you get the consistency you want.
8.
Transfer the carbonara to two warm serving plates, top with the fried sage and a little extra grated cheese. Serve straight away.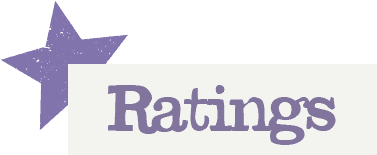 You'll need to log in to leave a rating & comment