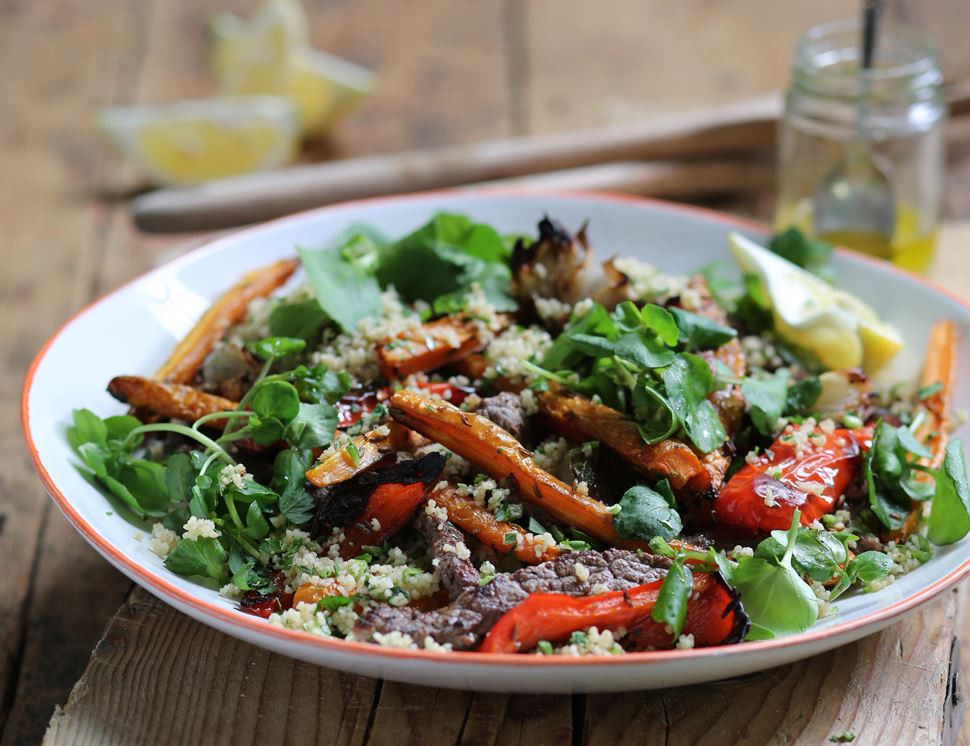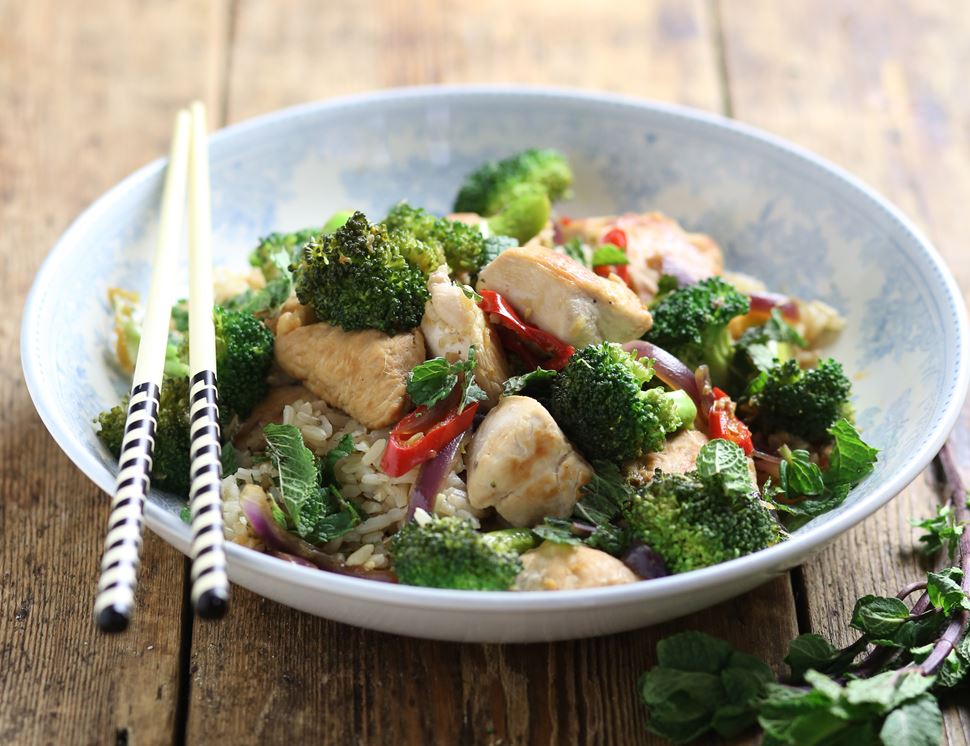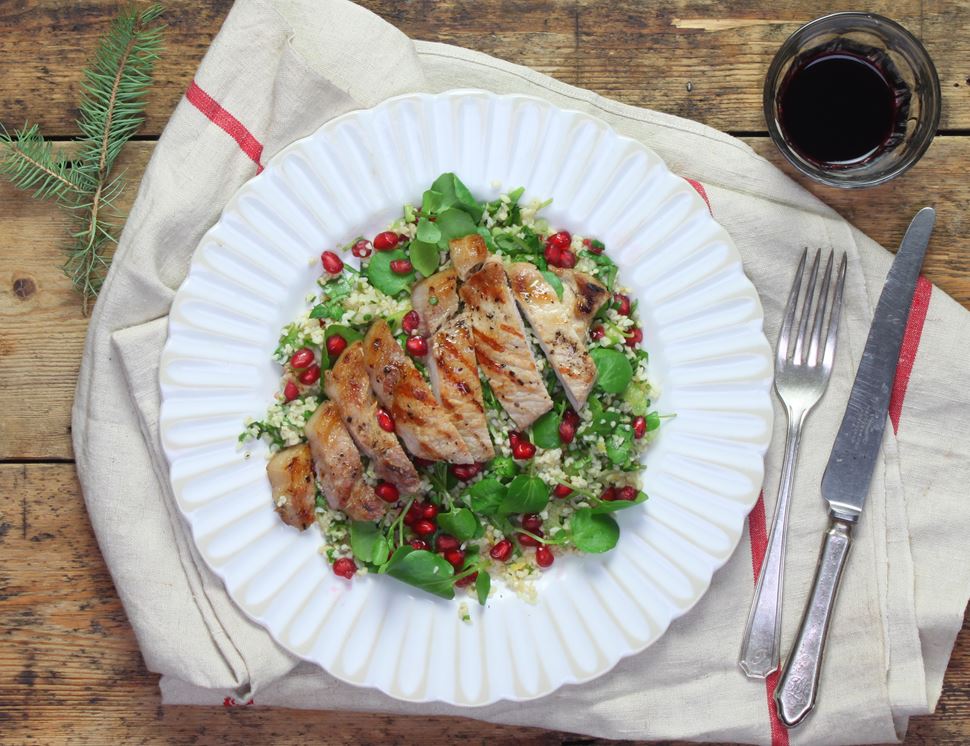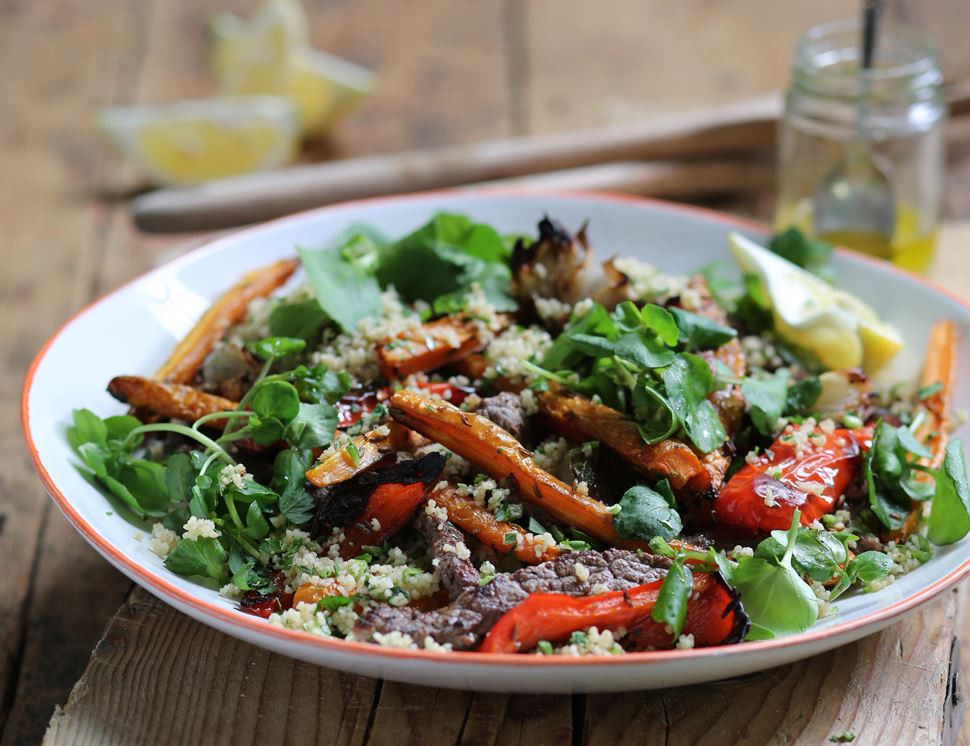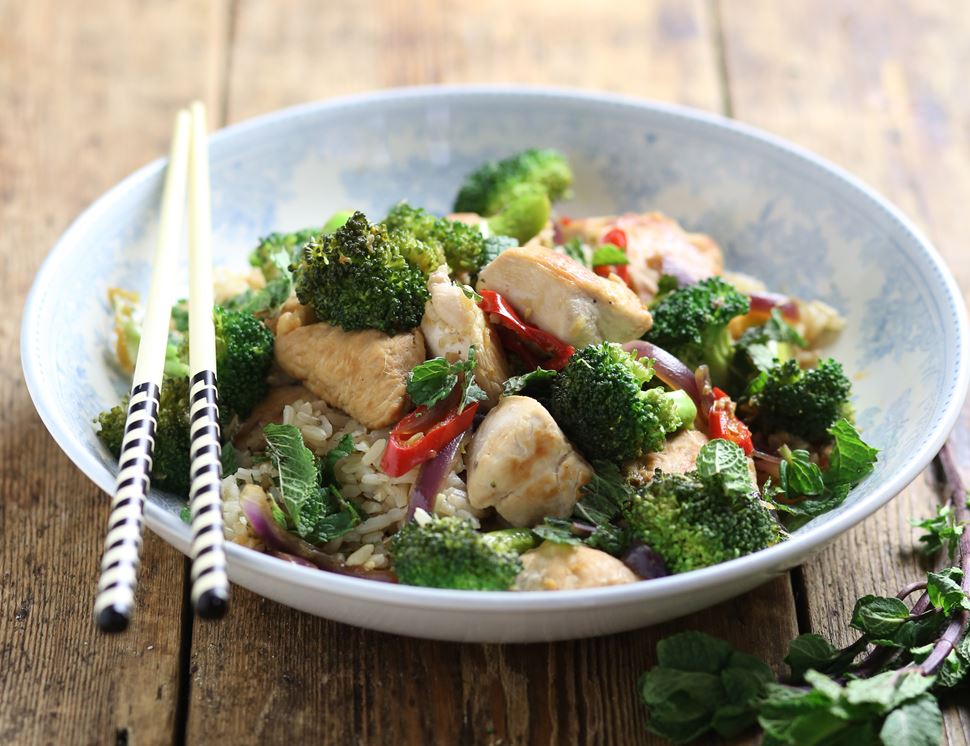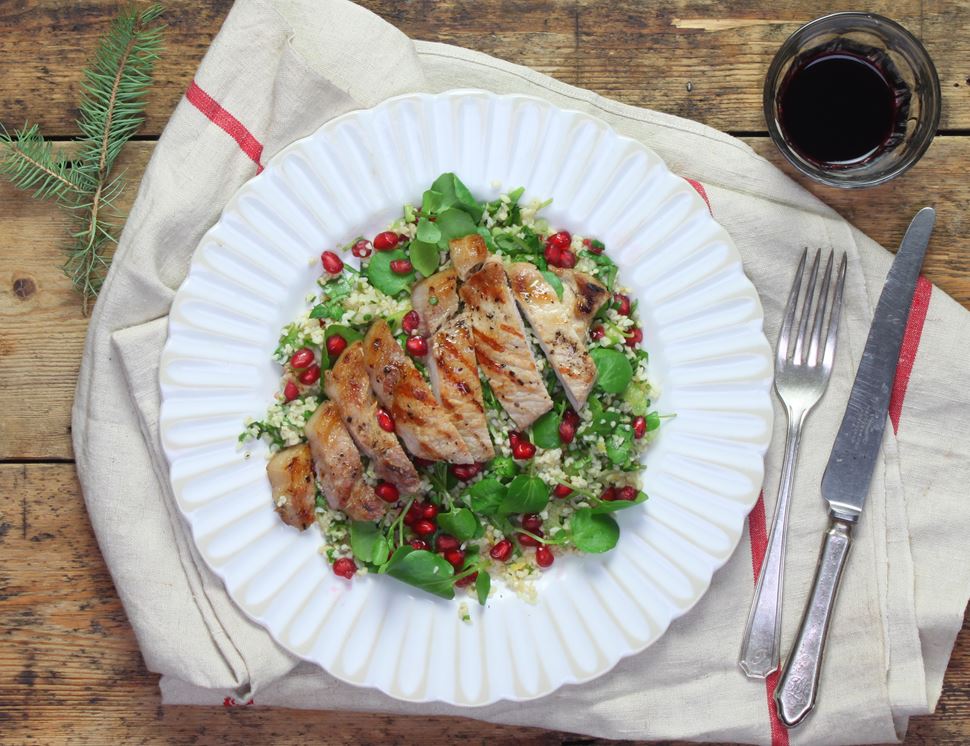 Lean Green Meat & Veg Box, Organic
Three cuts of lean, quick-cook meat, and a mixture of sparkling leafy greens and wholesome non-starchy veg that changes weekly. They all come together to make for an unbeatable combo.
Monday 18th June
Monday 25th June
Beef Strips, Organic (300g)
Our broad beans are grown on the sunny Channel Island of Jersey by the one and only Philip le Maistre. His broad beans are knobbly, with plump, sweet beans inside. They're lovely eaten straight from the pod, or you can simmer them gently in water, drain and then toss with a bit of butter, sea salt and herbs. The perfect summery side! Country of Origin - UK
Ah, organic broccoli. Little trees with thousands of tiny green flowers full of vitamins and flavour. Or pom poms ready to be shook into your next meal. Broccoli loves cheese (Parmesan, blue, mascarpone, goat's cheese), egg (fabulous in a quiche), almonds, garlic and cream. Fix your florets into soups and stir-fries or steam for a nutritious side. Country of Origin - Spain
Class - Minimum Class 2
Diced Chicken Breast, Organic (300g avg)
Pork Leg Steaks, Organic (350g)
These large fulsome peppers are so full of flavour you'll never buy your peppers anywhere else again. Great to eat cooked or raw, they really do add flavour to any dish.

Country of Origin - Spain
Class - Minimum Class 2
Steve Collis grows our watercress on his farms in Dorset. Watercress has been growing on the farms since the 1850s, and it's still all planted by hand (not all Steve's hand - he has a few helpers, too). Some of these friends are furry. They work with bat conservation charities so that both the bats and your watercress are happy. Watercress beds are a rich and diverse source of insects, this natural challenge that can affect quality instead feeds hundreds of bats. They also have farms in Jerez, Spain where our watercress comes from during the winter months.
The aubergine, or egg plant, originates from India and is often used in curries. However, it also works wonderfully when stuffed with rice, couscous, or even other veg. They also make great chips - just make sure you don't slice them too thin!

Country of Origin - Spain
Class - Minimum Class 2
Carrots are orange sticks of virtue and beloved by us Brits (being one of the UK's most popular vegetables). Easy to see why, really. They're a joy mashed, can be pan fried for a quick fix and sweeten up when they're roasted. Virtuous and versatile. Country of Origin - Italy
Class - Minimum Class 2
Chicken Breast Fillets, Boneless, Skin-on (380g avg, pack of 2)
Diced Pork, Organic (300g)
These mushrooms are large and robust, with a firm, meaty texture, making them ideal for stuffing, baking or grilling. They make an excellent alternative to the burger for vegetarians - simply brush with oil and pop on the grill or barbecue, and cook until the juices run.

Country of Origin - UK
Class - Minimum Class 2
This highly nutritious green is a tasty addition to many meals, and goes particularly well with some of our more creamy cheeses. Why not give our Spinach and Abergavenny Goat's Cheese Dip recipe a whirl?!
Wild Venison Minute Steaks (250g min)
These venison steaks, from Chris Chappel and Stephen Crouch's stunning Hampshire woodland, are perfect for barbecue season as they are nice and thin cut. They cook really well if flash fried in a hot pan as well. Dinner in a flash! Beautiful!
You might also like to try...