Zest Ever Brownies
16 people
Astonishingly virtuous. These brownies not only are butter-free, they're also packed with wholegrains and fruit. Tasting them, you'd never know it.
Ingredients
250g spelt flour
250g brown sugar
100g cocoa powder
2 tsp bicarbonate of soda
1 tsp sea salt
1 tsp ground cinnamon
A pinch of chilli powder (optional)
2 oranges, grated zest
50g dark chocolate, finely chopped
5 fresh dates, stone, or 1 smallish banana, peeled
250ml orange juice, water or a combo
100ml olive oil
4 tsp apple cider vinegar
2 large handfuls of almonds, roughly chopped (optional)

Method
1.
Preheat the oven to 170°C/Gas 3.
2.
Line a rectangular baking dish (approx. 32cm x 24cm) with greaseproof paper or foil.
3.
Mix all the dry ingredients, zest and chocolate in a large bowl.
4.
Purée or mash the dates/banana to a smooth paste.
5.
Gently warm the juice, oil and vinegar in a saucepan – the heat will activate the bicarb, helping it rise.
6.
Make a well in the centre of the flour mix. Pour in the warmed oil/juice mix and the banana/date paste. Gently fold everything together, the liquid should just moisten the mix and bind it all, giving you a thick batter.
7.
Spoon into the dish – the batter shouldn't be more than 3–4cm deep. Smooth the top. Scatter almonds over. Bake for 20 mins, or till the top is firm and it looks set. Cool for at least 30 mins before cutting. It's even better if you make it a day or two before.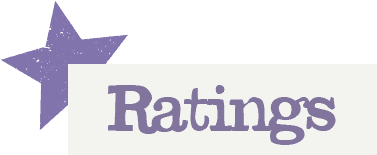 You'll need to log in to leave a rating & comment
Organza
Very chocolatey but too crumbly. Not sure how to make a firmer consistency..