Venison Steaks with Summer Berry Sauce
2 people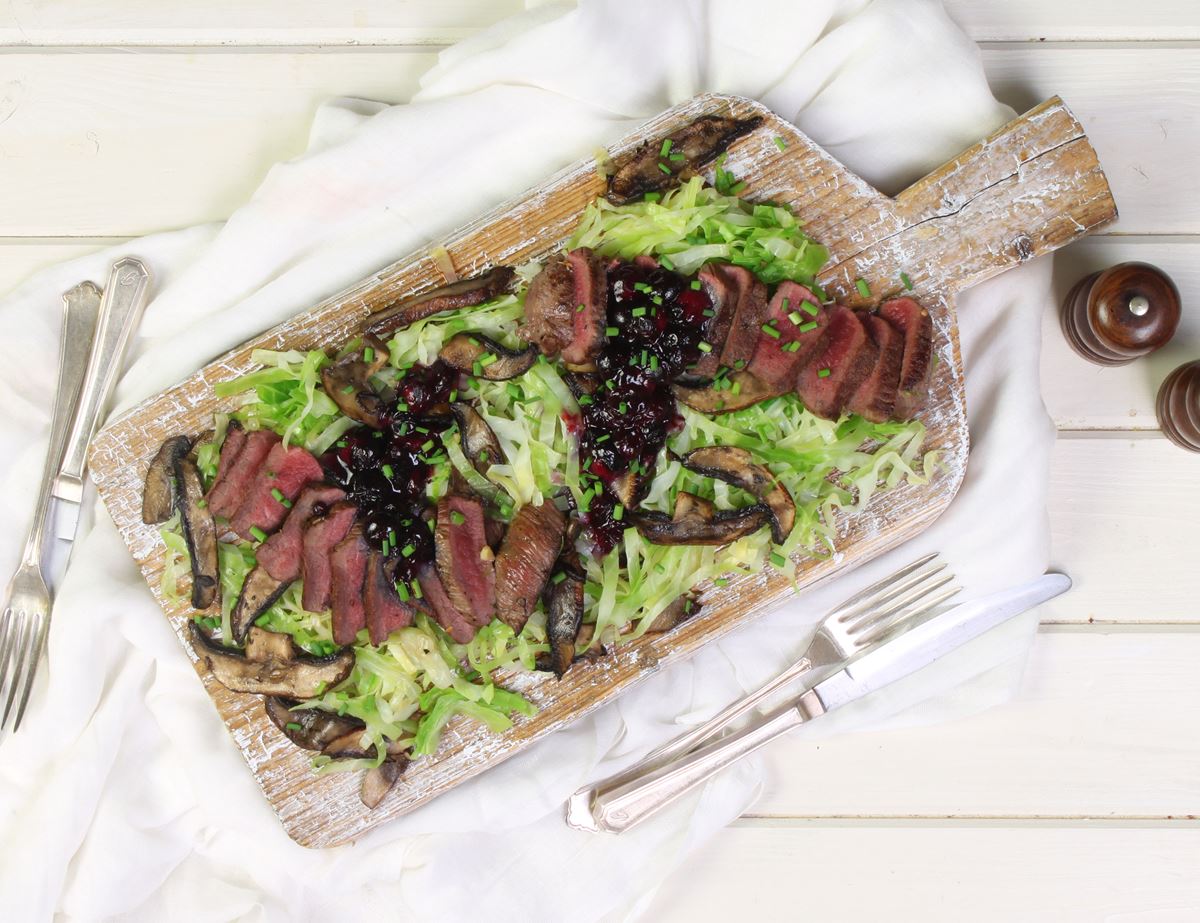 Chill in the sunshine with a stunning steak dinner that has a fruity twist. Juicy organic berries are brilliant paired with our wild venison steaks.
Ingredients
125g blackberries or blueberries
8 Juniper berries
A pinch of ground cloves
2 tsp honey
1 summer cabbage
200g Portobello mushrooms
2 venison minute steaks
A handful of chives
2 tbsp cold water
3 tsp olive oil
Sea salt
Freshly ground pepper
Prep: 15 mins | Cook: 20 mins

Method
1.
Tip the blueberries into a pan. Add the juniper berries into a mortar and lightly crush them with a pestle. Or, tip into a bowl and crush with a fork. Add to the blackberries or blueberries with a pinch of cloves.
2.
Add 2 tsp of honey to the pan with 2 tbsp cold water. Gently heat for 2-3 mins till the blackberries or blueberries have started to break down and release their juices. Cover and set aside.
3.
Shred the cabbage, discarding any really thick pieces of the core. Finely slice the mushrooms.
4.
Rub 1 tsp olive oil into each of the venison steaks. Season with salt and pepper.
5.
Warm a griddle or frying pan over a high heat. When it's hot, add the steaks. Fry for 2-3 mins on each side, or a few more mins for well done steaks.
6.
Put the steaks on a plate. Cover loosely with foil. Leave them to rest for 10 mins. Fill a pan with boiling water. Cover and bring back to the boil.
7.
Add 1 tsp oil to the frying pan. Add the mushrooms and season. Fry over a medium heat for 5-6 mins till soft. Stir every so often. Finely chop the chives.
8.
While the mushrooms cook, add the cabbage to the pan of boiling water. Simmer for 3-4 mins till tender. Drain well. Serve the steaks with the mushrooms, cabbage and spicy berry sauce. Scatter with the chives to garnish.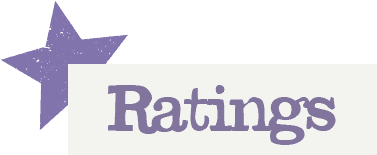 You'll need to log in to leave a rating & comment