Venison Burgers with Fried Pears
4-6 people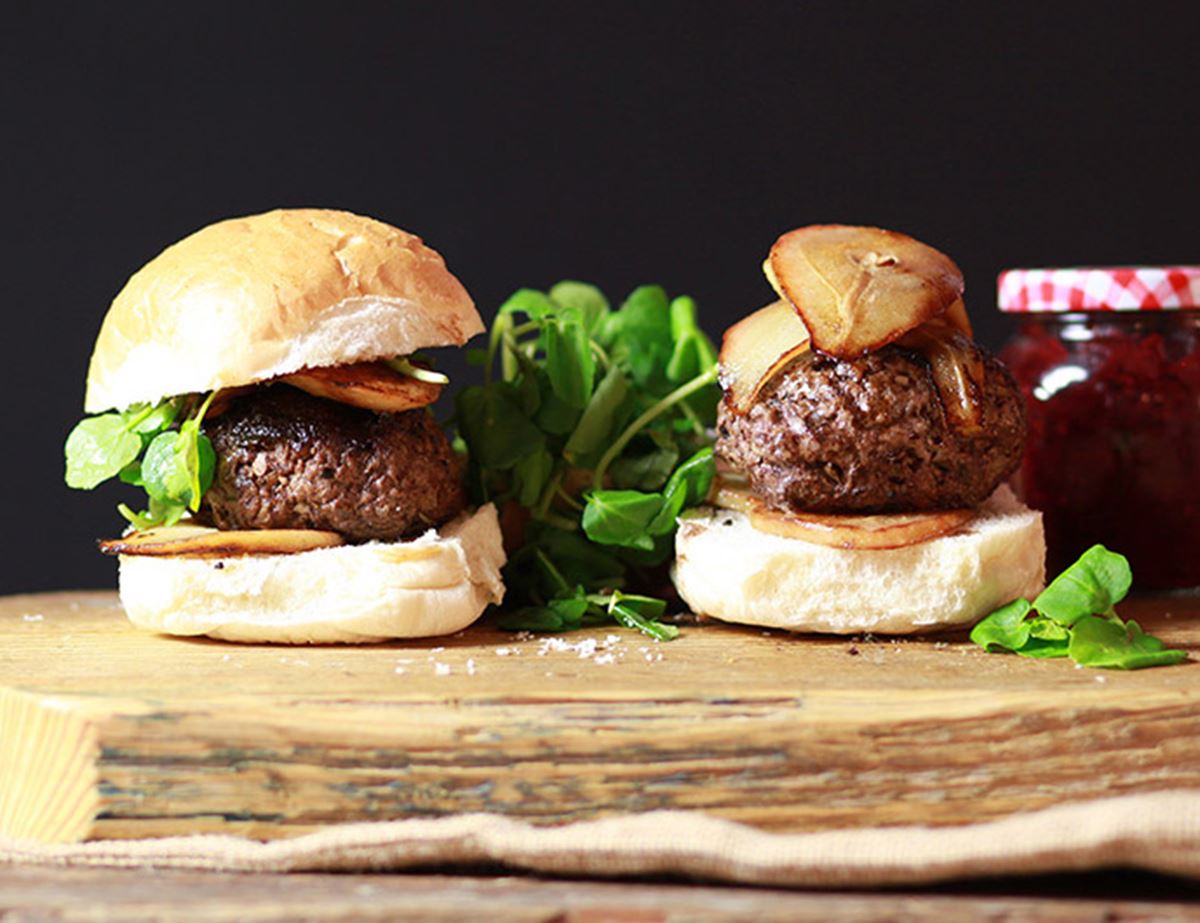 Doe, a deer burger, and ray, a drop of golden pear. This is an absolutely delicious classic with a twist.
Ingredients
500g vension mince
Sea salt and freshly ground pepper
2 sprigs fresh rosemary, finely chopped
2 onions, finely minced
A pinch of chilli powder
50ml balsamic vinegar, plus extra for cooking
4-6 pears (one per burger)
A few splashes of olive oil and/or a little butter
A handful of watercress
A crumbling of blue cheese or a dollop of chutney (optional)
4-6 burger baps

Method
1.
Preheat oven to 180C/Gas 4.
2.
Mix the mince with a hit of salt and pepper, the rosemary, the onions, a pinch of chilli powder and the balsamic. Mix well. Divide mix into 4-6 patties.
3.
Peel the pears. Slice from top to bottom in 1-2cm thick panels, removing stems and seeds.
4.
Get a large frying pan hot. Sizzle the burgers on each side, till nicely coloured, sloshing a little balsamic vinegar over as they cook. Once golden, pop the burgers into the oven for 10-15 mins to finish cooking through. Test doneness by using the point of a knife to peek into the centre of one of the burgers. A little pinkness is fine if you're happy with them a little rare.
5.
Pan fry the pears in a splash of oil or butter in a single layer till nicely coloured on each side.
6.
Bundle your burgers into the baps with the pears, a mound of watercress and a hit of chutney or blue cheese, too, if you wish.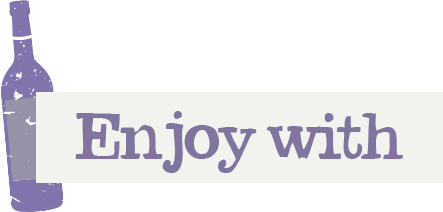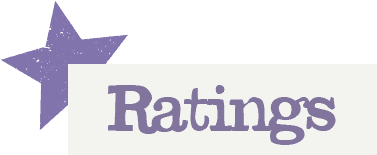 You'll need to log in to leave a rating & comment
Dwayne
Delicious in so many ways. Definitely add the blue cheese for a special treat! I made this for my girlfriend and now she won't let me make anything else from venison mince!