Tomato & Herb Galettes aka Tomato Tarts
4 people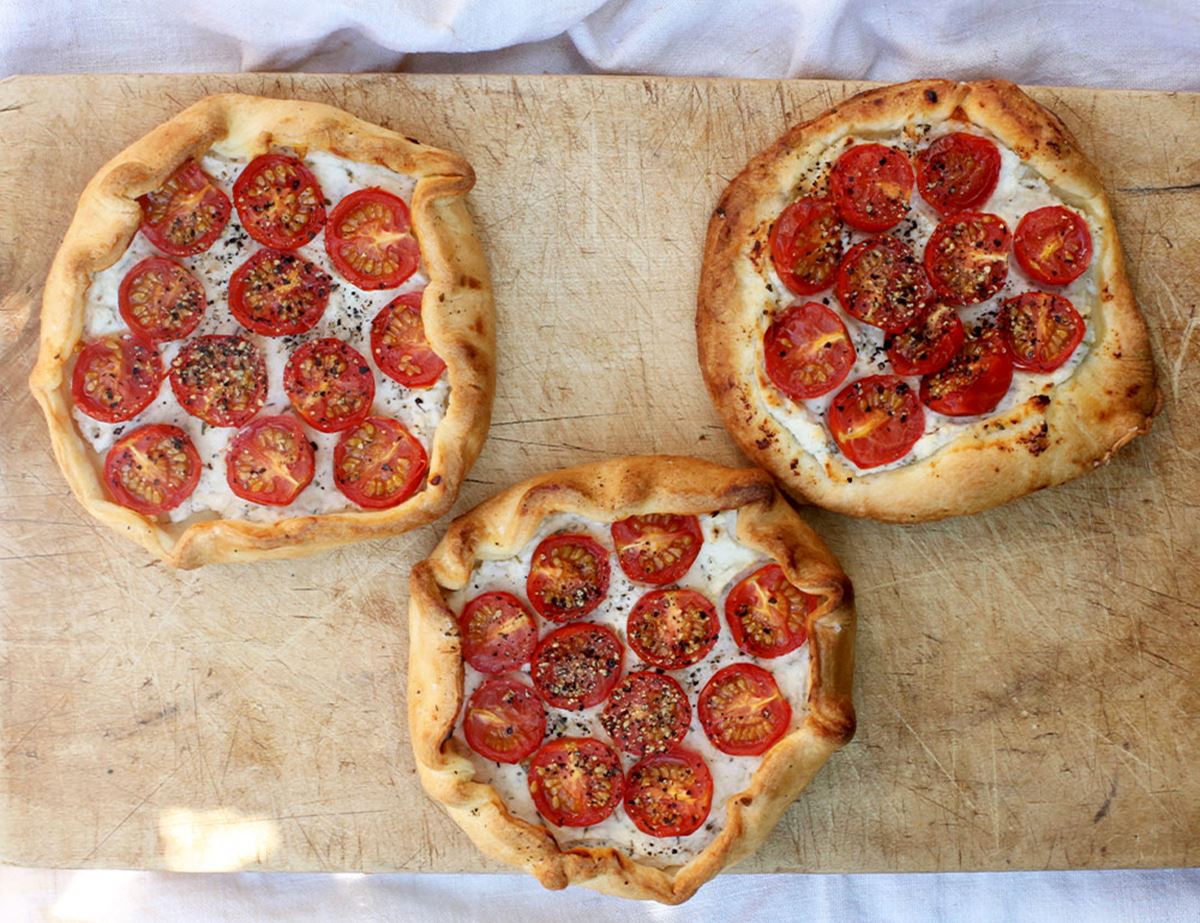 To keep your wee-ones busy during school holidays we've teamed up with our partners from Cook School who have created an exclusive recipe to help build kid's kitchen confidence. These picnic-perfect cheesy tarts have been designed by children's recipe writer Amanda for little chefs to make all on their own – so all you'll need to do is lend a hand with the oven.
Ingredients
For the pastry:
225g plain flour, plus a little extra for the table
115g butter
1 egg
For the filling:
60g Parmesan, finely grated
1 tsp mixed dried herbs of your choice
250g ricotta cheese
350g cherry tomatoes or vine cherry tomatoes
Freshly ground pepper
A large handful fresh basil or parsley leaves
Mixed salad leaves and a little olive oil, to serve
Equipment: baking tray bowl grater wooden chopping board table knife saucepan wooden spoon pastry brush rolling pin

Method
1.
Turn the oven on to 200°C/Fan 180°C/Gas 6. To make the pastry, put the flour into a bowl. Using a table knife, cut the butter into small pieces.
2.
Rub the butter into the flour with your fingertips until the mixture looks like breadcrumbs. Crack the egg into the bowl and use a fork to mix the breadcrumbs and egg together and then swap the fork for your hands and mix the pastry into a big ball of dough.
3.
Break the dough into 4 equal pieces - break the mixture in half and then half again to make quarters.
4.
Sprinkle a little flour on the table and roll out a piece of pastry. Put a saucer on the pastry and with a table knife cut around the saucer to make a circle. Repeat with the other pieces of pastry.
5.
Grate the Parmesan cheese. Put the grated cheese into a bowl, add the ricotta and dried herbs and use a spoon to mix together really well.
6.
Spread the ricotta mixture into the middle of each pastry circle leaving a 2-3cm border around the outside of the pastry.
7.
Using the bridge cutting technique, cut the tomatoes in half. Put the tomato halves on top of the ricotta. Fold the edge of the pastry onto the tomatoes to hold all the yummy filling inside the tart.
8.
Season the tarts with a little freshly ground pepper. Using oven gloves put the tray into the oven, bake for 20 minutes or until the pastry is golden and slightly crisp. Tear the basil or parsley leaves into small pieces and sprinkle over the tarts. Eat your tarts with some salad leaves with a little olive oil sprinkled on top.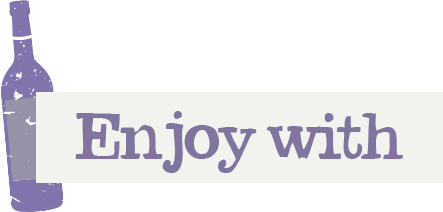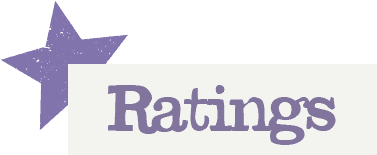 You'll need to log in to leave a rating & comment