Sweet Crêpes with Strawberries, Hazelnut Chocolate Spread & Cream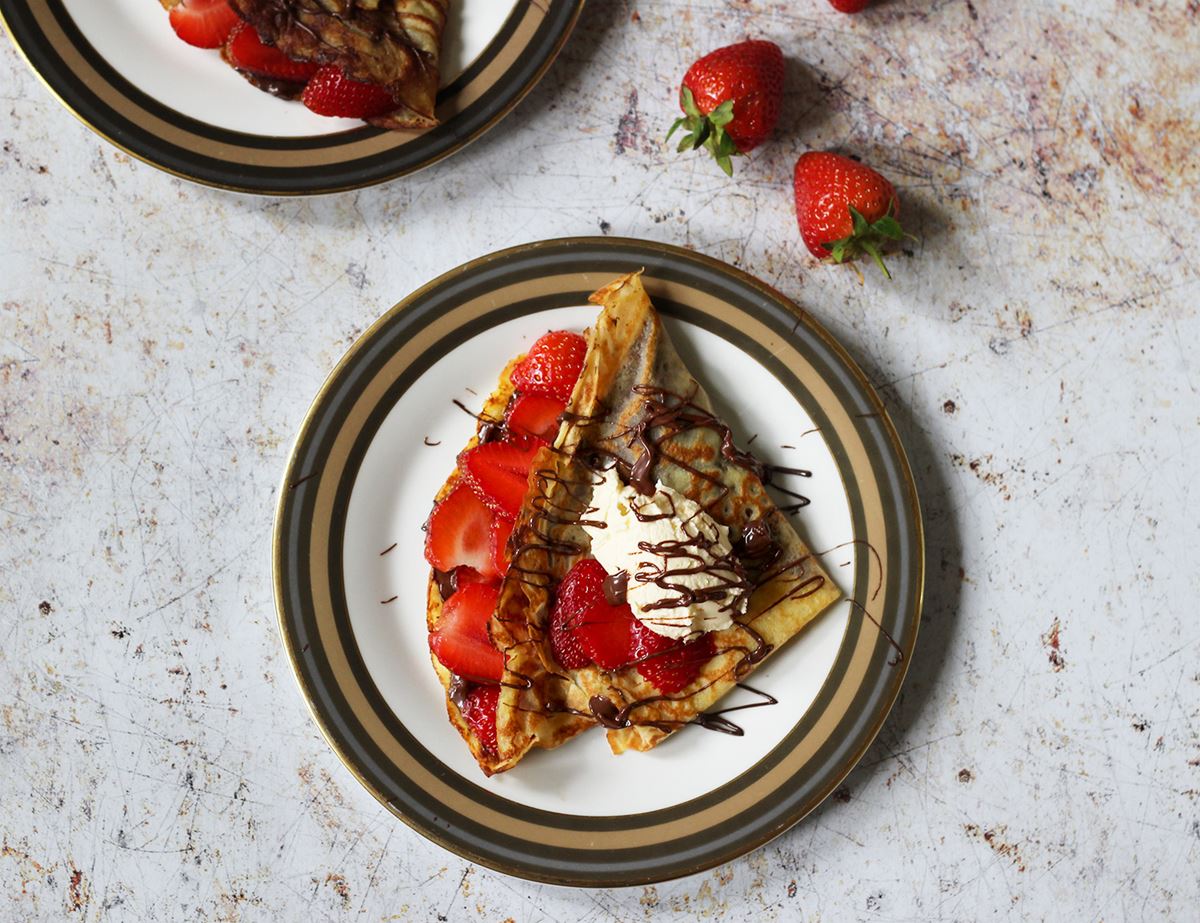 Inspired by our favourite French holiday indulgence, these delicate, lacy crêpes are smothered in rich, nutty chocolate spread, stuffed with fresh strawberries and decadently dolloped with whipped cream. Whisk yourself off on a continental getaway with this sweet treat classique.
Ingredients
75g unsalted butter, plus extra to cook
1 small lemon
125g plain flour
25g sugar
3 medium eggs
300ml semi-skimmed milk
250g strawberries
250ml double cream
Chocolate hazelnut spread, to taste
Prep: 20 mins + resting | Cook: 50 mins

Method
1.
Melt 75g butter in the microwave or in a small pan on the hob, then set aside to cool slightly.
2.
Finely grate the zest from a small lemon into a large mixing bowl. Sift the flour into the bowl, then add the sugar and a pinch of salt. Whisk lightly to combine.
3.
Crack the eggs into a separate bowl and beat together. Make a well in the centre of the flour and pour in half the beaten egg. Whisk together to make a thick paste. Pour in 1/3 of the milk and whisk again till smoothly combined. Whisk in the remaining eggs, then whisk in the remaining milk with the melted butter. You should have a smooth batter that's the consistency of single cream. Cover the bowl with a clean tea towel and set aside for 1 hr to rest.
4.
While the batter rests, hull the strawberries then thinly slice them. Whip the cream till soft peaks form. Set aside.
5.
Set your oven to its lowest heat and pop a large heatproof plate in there. Put your serving plates in the oven on the bottom shelf to warm them up.
6.
Put a frying pan on a medium heat to warm up for 2-3 mins. Add 1-2 tsp butter and swirl round the pan to melt the butter. Give the batter a quick whisk to make sure it's evenly combined. Add a couple of tablespoons or half a ladle of batter to the pan and swirl to coat the base of the pan – your crêpe should be thin and lacy, so don't use too much batter. Fry for 2-3 mins, loosening the edges of the crepe with a spatula or palette. When the edges have browned, flip the crêpe over and cook for 1-2 mins till golden brown underneath. Slide onto the plate and keep warm in the oven. Repeat till you've used up all your batter. You should make around 10-12 crêpes.
7.
To serve, pop a crêpe on a warm serving plate and spread over 1-2 tbsp chocolate hazelnut spread. Top half the crêpe with sliced strawberries, then fold the crêpe in half, then fold it into quarters. Top with spoonfuls of cream and drizzle over a little extra chocolate hazelnut spread.
8.
Batter & Batter
The batter will keep in the fridge in a sealed tub for 2-3 days, if you don't want to make all the crêpes at the same time.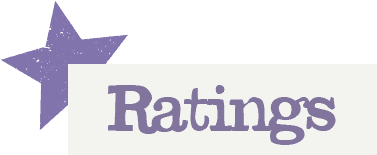 You'll need to log in to leave a rating & comment