Smoky Lamb Shoulder Chops with Pickled Shallot Butter
1-2 people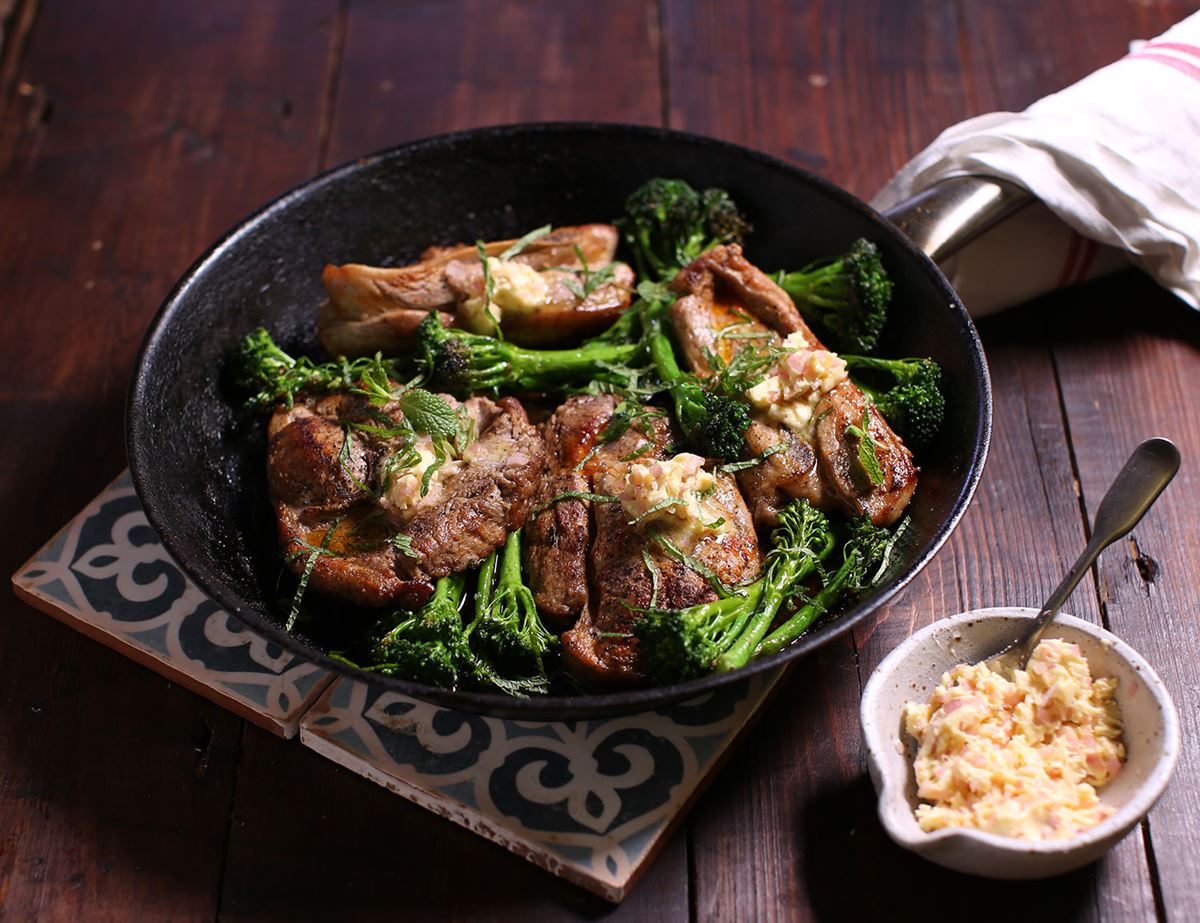 Gently spiced lamb shoulder chops are pan fried till tender and topped with a tangy pickled shallot butter.
Ingredients
4 small shallots
Sea salt
2 tbsp red wine vinegar
1 lemon
1 garlic clove
1 tsp smoked paprika
1 tsp ground cumin
Freshly ground pepper
2 tbsp olive oil
2 lamb shoulder chops
100g butter
A handful of mint, leaves only
This recipe makes enough butter for 8 chops. You can freeze it. Wrap the remaining butter in individual portions and store in the freezer for up to 3 months. Also delicious with steaks and pan fried salmon.

Method
1.
Peel and finely chop the shallots and pop them into a small bowl. Add a large pinch of salt and scrunch together. Pour in 2 tbsp red wine vinegar and stir. Leave to pickle for at least 10 mins.
2.
Zest the lemon on to a large plate. Peel and crush the garlic and add to plate. Sprinkle over 1 tsp smoked paprika and 1 tsp ground cumin. Add some salt and pepper and 2 tbsp olive oil. Stir to make a paste. Place the lamb shoulder chops on to the plate and turn them over a few times to coat them.
3.
Preheat the oven to 180°C/Fan 160°C/Gas 4. Place a large frying pan on a high heat for a min. When hot, carefully place in the lamb chops and cook for 2 mins on each side. Slide the pan into the oven for 10 mins. If your pan isn't oven proof, transfer to an oven proof dish.
4.
Whilst the lamb is cooking in the oven drain and discard the vinegar from the shallots. Mix in the butter.
5.
Remove the lamb from the oven and leave to rest for 5 mins.
6.
Top the lamb with 1 tsp of the pickled shallot butter, some chopped mint and serve with garlicky greens and new potatoes.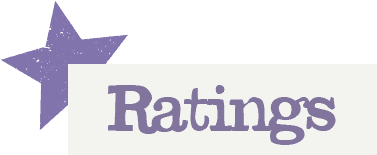 You'll need to log in to leave a rating & comment