Saffron Poached Cod with Carrot & Clementine Herb Salad
2 people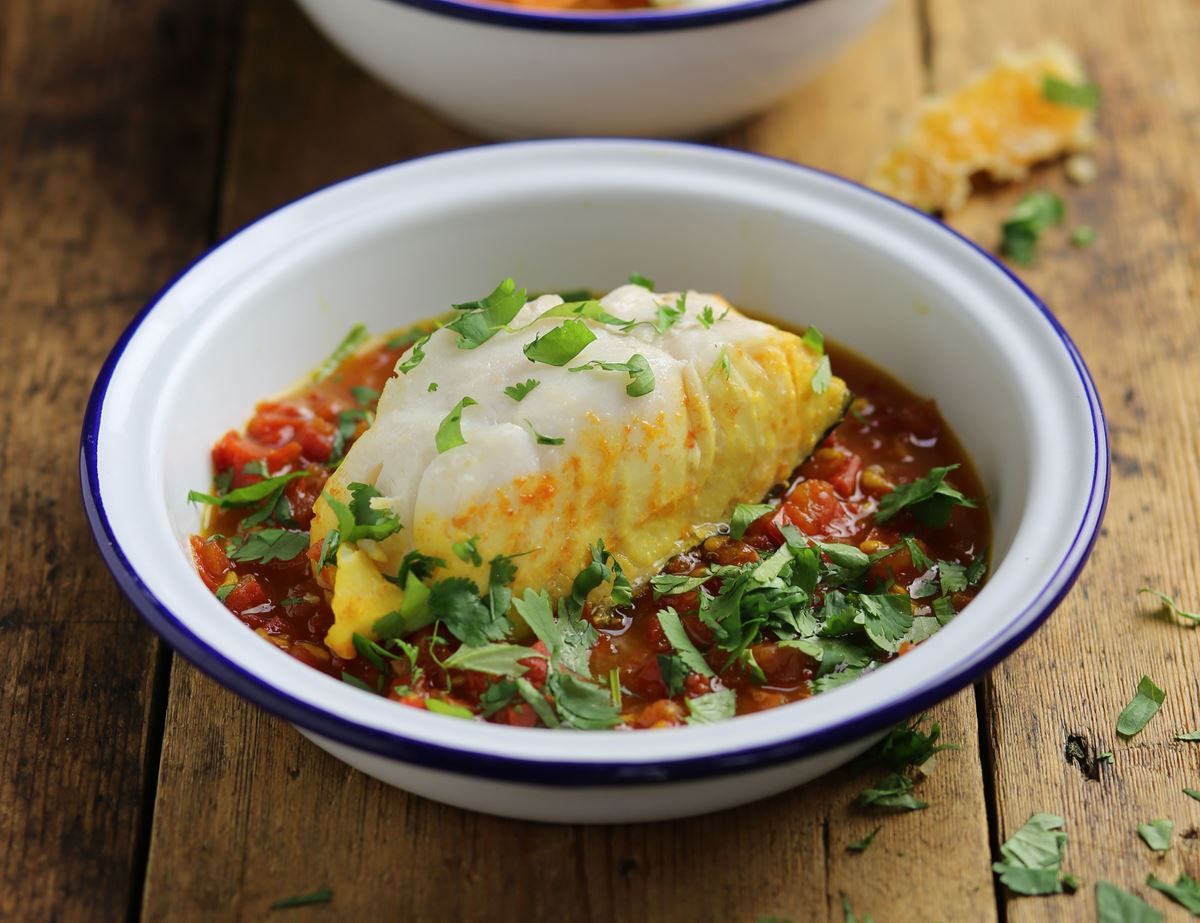 Our sustainably caught cod is simmered in an aromatic saffron and tomato broth. And you'll be pairing it with a fantastically colourful and zesty salad of clementines, carrots and fragrant herbs.
Ingredients
A pinch of saffron
150g quinoa
2 tomatoes
1 garlic clove
2 cod fillets
2 carrots
2 clementines
A handful of mint, leaves only
A handful of coriander
2 tbsp Greek style 0% fat yogurt
200ml + 300ml boiling water
Sea salt
Prep: 10 mins | Cook 25 mins

Method
1.
Pour 200ml boiling water into a heatproof jug. Add a pinch of saffron powder. Set aside to infuse. Rinse the quinoa under cold water for 1-2 mins. Tip into a pan and cover with 300ml boiling water. Gently simmer for 10 mins till the water is absorbed. Remove from the heat and leave to cool.
2.
While the quinoa cooks, chop the tomatoes as finely as possible (blitz them in a food processor if you have one). Peel and finely grate or crush the garlic.
3.
Heat a pan that will fit the 2 cod fillets in snugly (don't add them yet). Add in the tomatoes and garlic. Cook for 5 mins till the tomatoes have reduced and darkened in colour. Add a pinch of salt.
4.
Pour in the saffron infused water and simmer together for 10 mins. Meanwhile, create carrot ribbons using a veg peeler, turning the carrots as you peel them. Place them in a bowl. Peel the clementines. Thinly slice them. Add to the carrots.
5.
Finely chop the mint leaves and coriander stalks. Leave the coriander leaves whole. Add the mint leaves, coriander leaves and stalks to the carrot ribbon and clementine salad. Toss through the cooled quinoa.
6.
After the tomatoes and saffron water have simmered for 10 mins, carefully lower in the cod fillets. Cover and poach over a low heat for 5 mins.
7.
After 5 mins, insert a knife into the thickest part of the fillet. It should be translucent and flaky. If not, put the lid back on and cook for a further 1-2 mins.
8.
Dollop 2 tbsp yogurt onto the carrot salad and serve alongside the cod in warmed bowls with the saffron sauce.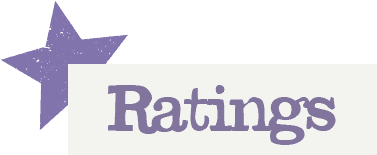 You'll need to log in to leave a rating & comment