Saffron, Aubergine & Tomato Couscous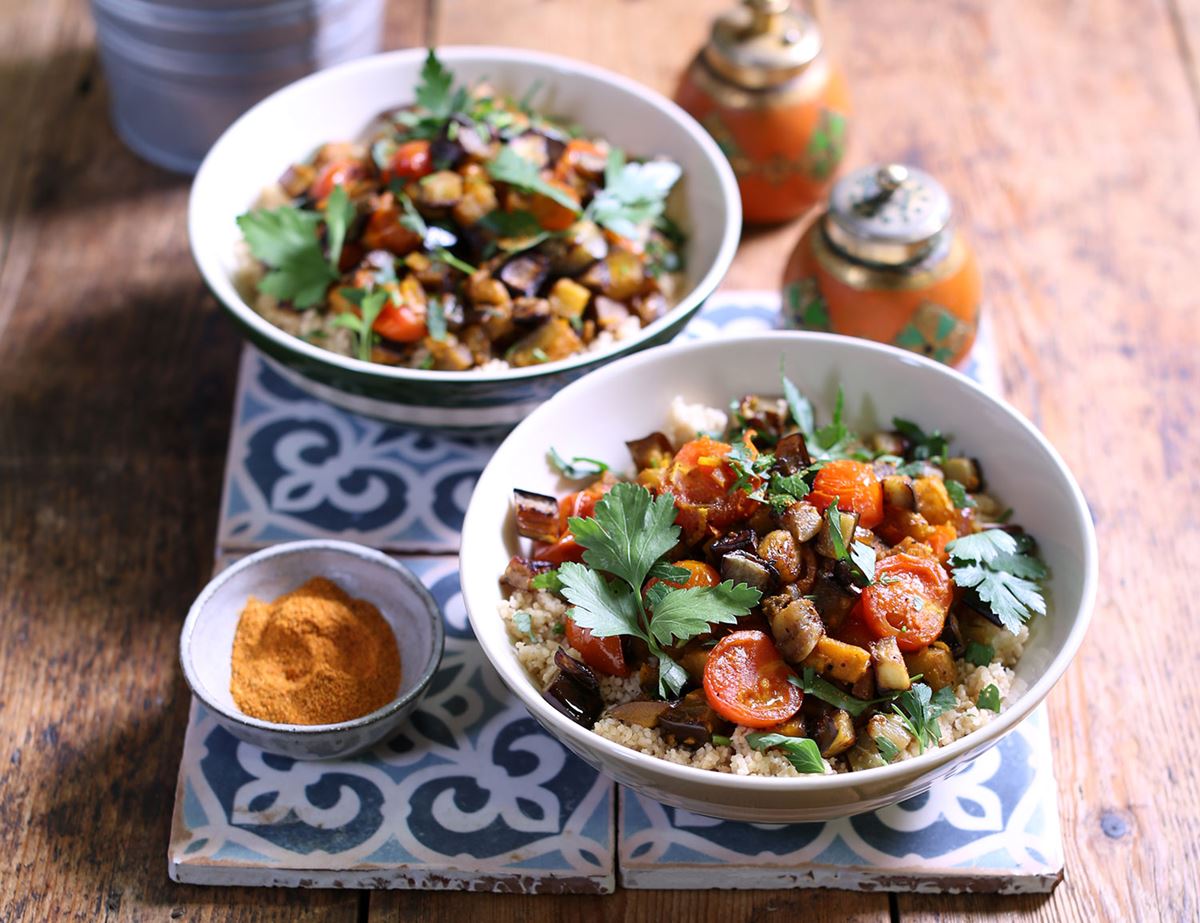 A silky veggie stew, flooded with sunshine thanks to distinctively flavoured saffron. It's stuffed with meaty chunks of aubergine, seasonal green beans, rich tomatoes and plenty more organic veg, all ladled over fluffy couscous to make a hearty summer supper.
Ingredients
1 aubergine
2 tbsp olive oil
1 red onion
250g cherry tomatoes
Sea salt
1 garlic clove
A pinch of saffron powder
650ml boiling water
1 tsp ground cumin
A pinch of chilli powder
2 tbsp red wine vinegar
150g wholewheat couscous
A handful of flat leaf parsley, leaves only

Method
1.
Trim the top off the aubergine and dice it into 1cm-thick chunks. Warm a large pan on a mediumhigh heat for 2 mins, then add 1 tbsp olive oil and the aubergine. Fry, stirring often, for 5 mins till the aubergine is browned all over.
2.
While the aubergine fries, peel and finely chop the red onion. Halve the cherry tomatoes.
3.
Scoop the aubergine out of the pan and set it aside on a plate. Add another 1 tbsp oil to the pan and tip in the onion. Season with a little salt and fry, stirring often, for 5 mins till the onion looks glossy and has picked up a little colour.
4.
While the onion fries, peel and crush or grate the garlic. Add a pinch of saffron powder to a heatproof jug and pour in 350ml boiling water. Stir to dissolve the saffron powder into a stock.
5.
Return the aubergine to the pan and add the cherry tomatoes and garlic, Add 1 tsp ground cumin and a pinch of chilli powder (the chilli powder is hot, so use more or less depending on how spicy you like your food). Cook, stirring, for 1 min till the pan smells aromatic.
6.
Pour in the saffron stock and 2 tbsp red wine vinegar, pop on a lid and bring to the boil. Then turn the heat down and simmer for 10 mins till the veg are tender and the tomatoes have broken down to mingle into the sauce.
7.
While the veg cook, tip the couscous into a heatproof bowl and pour in 300ml boiling water. Stir to mix, then cover the bowl with a plate. Set aside to soak for 10 mins. The couscous will absorb the water and become tender.
8.
Roughly chop the parsley leaves. Taste the veg and add a pinch more salt or chilli powder if you think it needs it.
9.
Fluff the couscous with a fork and spoon onto a couple of warm plates. Top with the saffron, aubergine and tomato stew. Garnish with the chopped parsley to serve.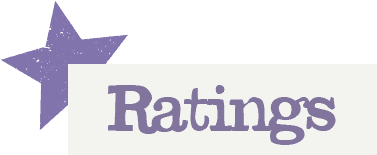 You'll need to log in to leave a rating & comment