Root Veg Peel Crisps with Rosemary Salt
2-4 people
How's this for an ap-peeling idea: rescue root veg peel from the compost, and make the most of its fantastic flavour, by sizzling it in oil and tossing with home-made rosemary salt to make crunchy golden crisps.
Ingredients
1 tbsp sea salt
A handful of rosemary, leaves only
750ml sunflower oil
A few handfuls of leftover veg peelings, such as potato, sweet potato, celeriac, beetroot or carrots
Prep: 15 mins | Cook: 5 mins

Method
1.
Tip 1 tbsp sea salt into a food processor. Pick a handful of rosemary leaves, roughly chop them and add them to the processor. Blitz together to finely chop the rosemary and incorporate it with the sea salt. Tip the rosemary salt into a small bowl and set aside.
2.
Make sure your veg peelings are clean – scrub and rinse the veg before peeling, then pat dry with kitchen paper or a clean tea towel. As you peel the veg, pop the peelings in a bowl and store in the fridge, covered, for up to 1 day. When you want to make the crisps, spread the peelings out on some kitchen paper or a clean tea towel to pat dry and absorb any excess moisture.
3.
Pour the sunflower oil into a sturdy pan and warm to a high heat. Line a large bowl with greaseproof paper. Check that the oil is at the right temperature by carefully lowering in a strip of veg peel. If it sizzles straight away then the oil is hot enough. Add a small handful of mixed veg peelings to the pan and fry for 3-4 mins, stirring carefully with a slotted spoon once or twice, till the peelings are crispy and golden. Use the spoon to scoop the cooked crisps out of the oil into the lined bowl to drain. Repeat with the rest of the veg peelings.
4.
When the crisps have cooled, tip them into a clean bowl, scatter over the rosemary salt and tuck in.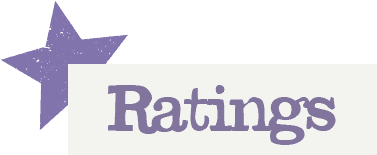 You'll need to log in to leave a rating & comment