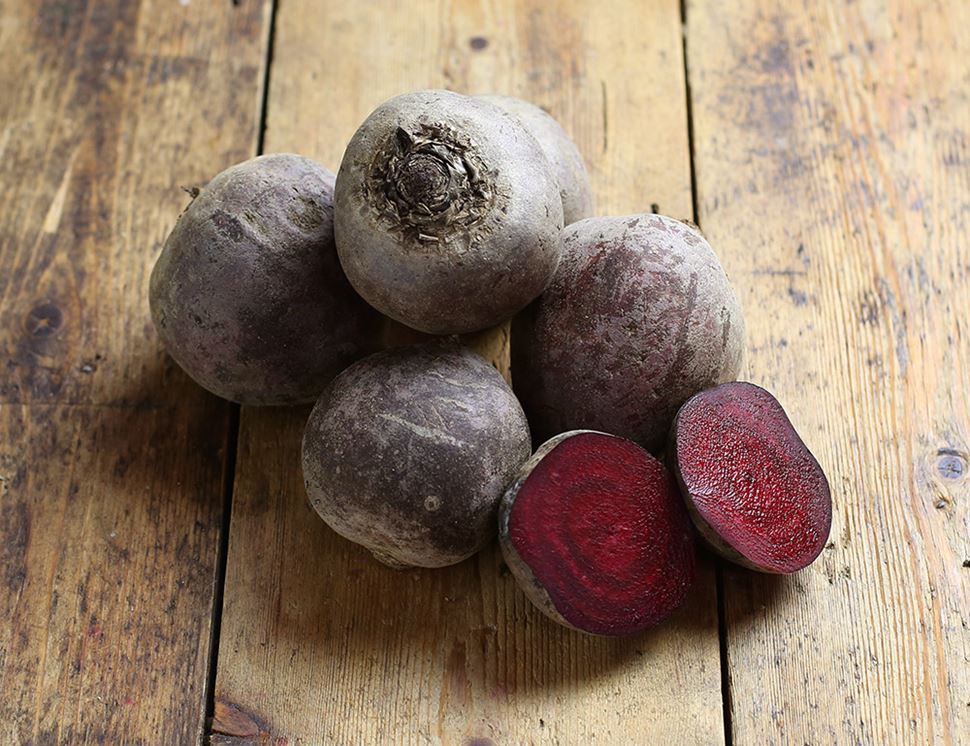 Sweet, earthy and delicious. Peel and grate into a rich-coloured slaw. Roast whole then peel, dice and toss with pasta, mascarpone and chives. Or boil them until tender, rub off the skin and serve with a splash of balsamic – lovely with cold roast beef and salads. And of course, you can enjoy the leaves too! Wilt them like spinach or slice into a stir fry

Country of Origin - UK
Class - Minimum Class 2
Our beetroot are grown by Dan Geity on Home Farm, in Ormskirk. Farming from a gorgeous part of the country, Dan's a laid back, salt of the earth chap who grows fantastic onions, Chioggia beetroot and other veg for us throughout the year.
Abel & Cole handles celery, celeriac and nuts on site. Due to our packing process and re-use of boxes there is a risk of cross-contamination from these, and all other allergens.
Remember to wash all fruits & veggies before eating.
You might also like to try...