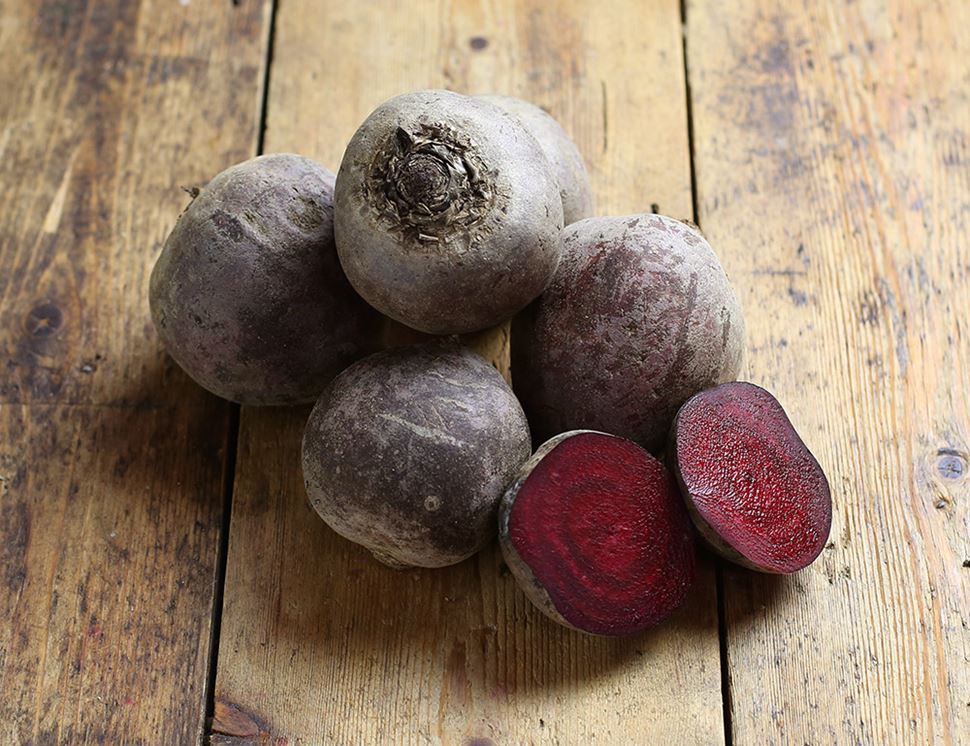 Sweet, earthy and delicious. Peel and grate into a rich-coloured slaw. Roast whole then peel, dice and toss with pasta, mascarpone and chives. Or boil them until tender, rub off the skin and serve with a splash of balsamic – lovely with cold roast beef and salads. And of course, you can enjoy the leaves too! Wilt them like spinach or slice into a stir fry

Country of Origin - Spain/Holland
Class - Minimum Class 2
Once our British crops have finished, our beetroot comes from a group of growers in Murcia who have been farming there since the '80s and between them grow over 200 hectares of organic salad and veg. At the moment, some of our beetroot also comes from organic growers in Holland.
Abel & Cole handles celery, celeriac and nuts on site. Due to our packing process and re-use of boxes there is a risk of cross-contamination from these, and all other allergens.
Remember to wash all fruits & veggies before eating.
Turn it into one of these
You might also like to try...