Red Velvet Pancakes
4-6 people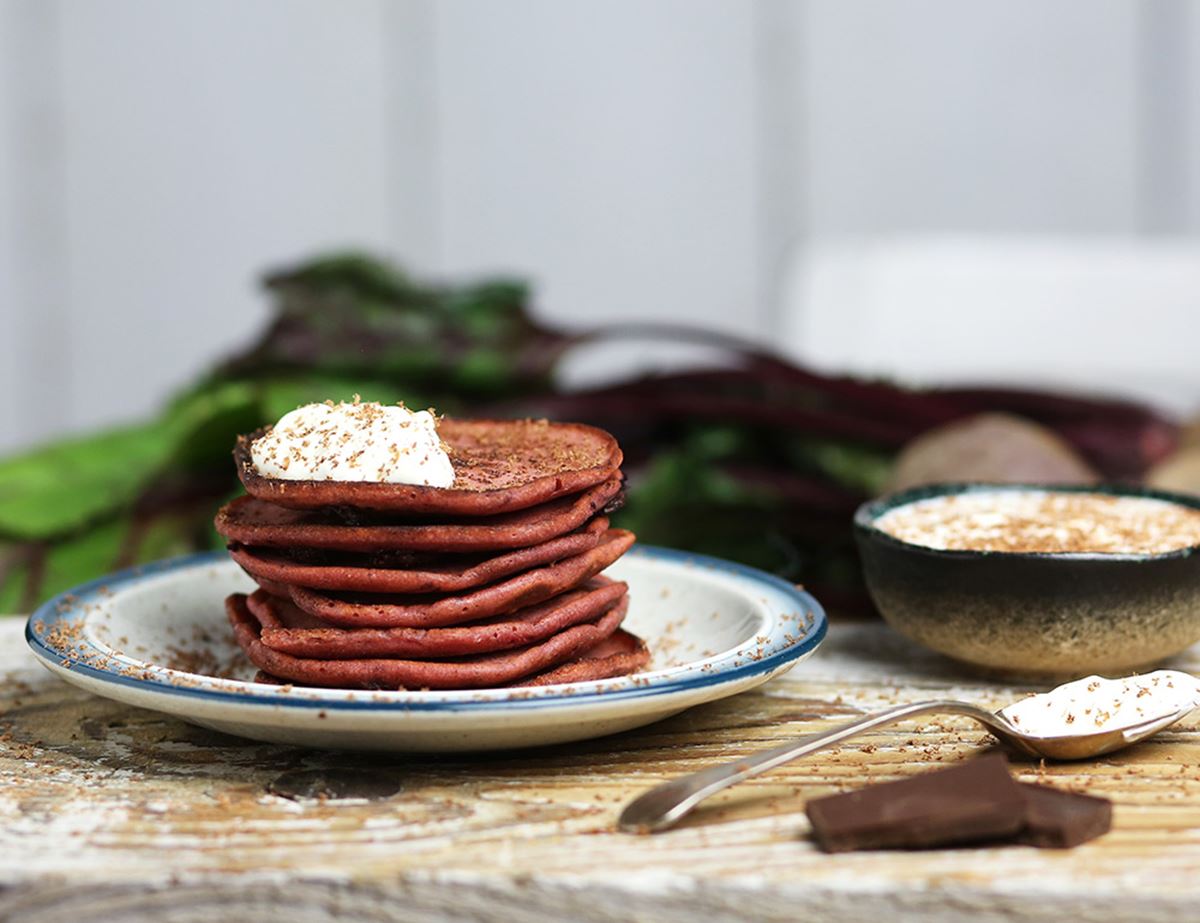 This Pancake Day, think pink and make a stack of these chocolate-speckled red velvet pancakes that get their gorgeous colour from our favourite winter root veg, beetroot.
Ingredients
150g plain flour
1 tsp baking powder
2 eggs
125ml full cream milk
2 tbsp sugar or honey (optional)
1 tsp vanilla extract or seeds from ½ vanilla pod (optional)
3 tbsp freshly grated (and peeled) beetroot
3 tbsp finely chopped dark chocolate
1 tsp ground cinnamon
2 tbsp butter or coconut oil, plus extra for cooking
Prep: 20 mins | Cook: 25 mins

Method
1.
Sift the flour into a large bowl. Whisk in the baking powder and a pinch of salt. Add the eggs, milk, honey or sugar (if you're using it), and vanilla. Whisk everything together to make a batter the consistency of double cream.
2.
Stir in the grated beetroot, chopped chocolate and cinnamon.
3.
Set a large frying pan over high heat. Add 2 tbsp butter or oil. Swirl the butter or oil around the pan until melted, then whisk into the batter.
4.
Add a fresh gloss of butter or oil to the pan, just enough to coat it. Dollop 1-2 tbsp batter to the pan for each pancake, depending on how big you want them. You should be able to cook 2-3 pancakes at a time. Cook for 2-3 mins till the top of the pancakes starts to look set and lots of bubbles have formed.
5.
Flip the pancakes over with a spatula or palette knife. Cook for another 2-3 mins till golden brown and set underneath. Pop on a plate. Repeat till the batter is used up, adding more butter or oil to the pan as you need it. You can keep the pancakes warm in a low oven as you cook them. Serve with your favourite pancake toppings, such as crème fraîche and grated chocolate.
6.
Fun With Flour
You can pretty much use any kind of flour in these pancakes: buckwheat, gluten-free, wholemeal, spelt, rye… whatever you prefer. If you use a wholegrain flour, lower the amount to 125g.
7.
Pick Your Milk
You can also use any kind of milk you like, such as almond or soya. Or you can even swap the milk out for juice, coconut water, maple water – whatever you've got, need to use up, or fancy.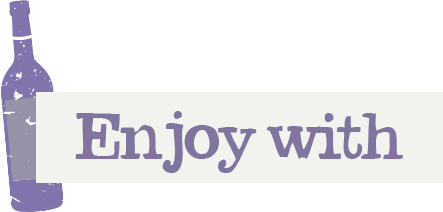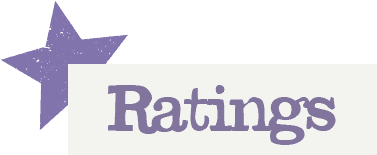 You'll need to log in to leave a rating & comment