Red Thai Tofu & Mushroom Rice Bowl
2 people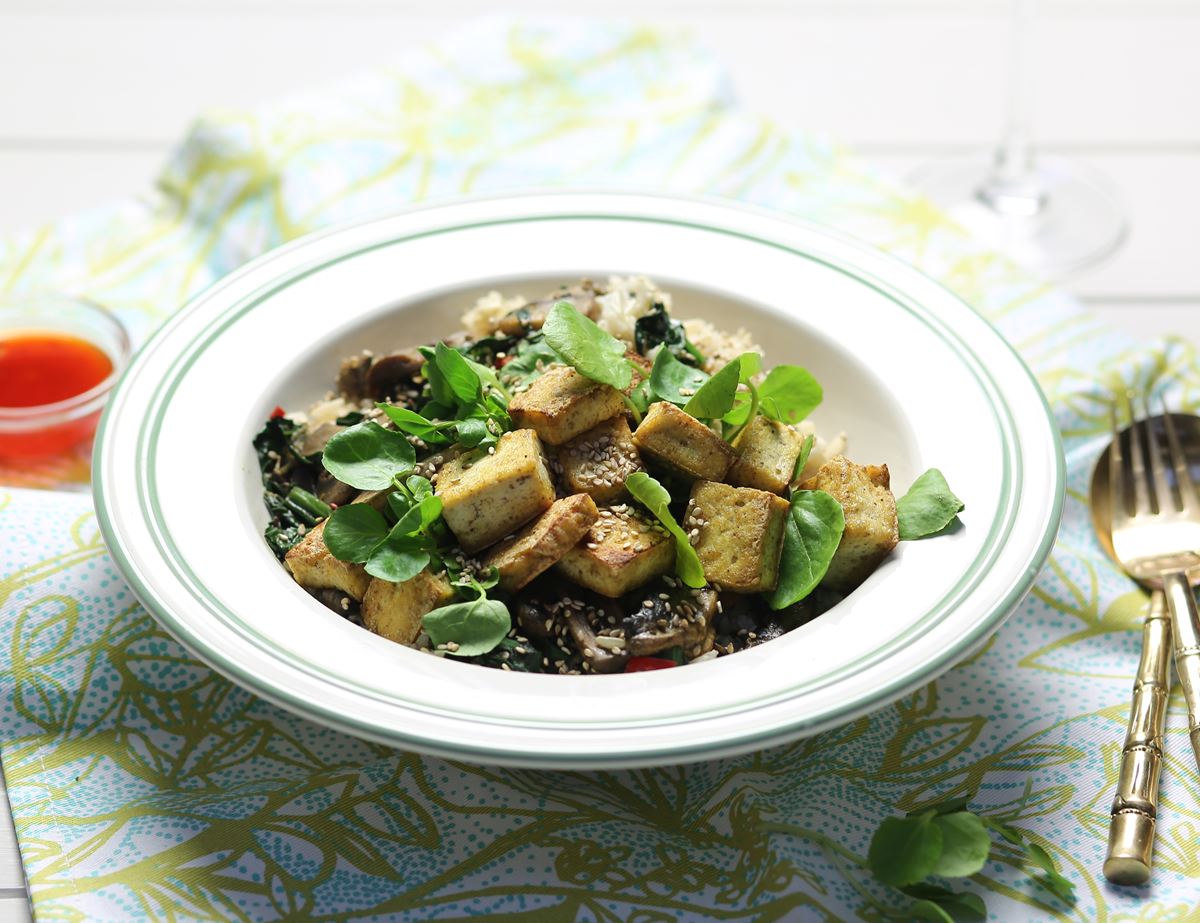 Fluffy basmati rice is topped with a lightly spiced mix of mushrooms, chunks of crisp tofu and vibrant watercress. It's a bowl-in-one.
Ingredients
200g brown basmati rice
400ml boiling water
Sea salt
190g marinated tofu
1 tbsp olive oil
200g white mushrooms
200g portobello mushrooms
A thumb of ginger
1 chilli
23g Thai red curry paste
2 large handfuls of baby leaf spinach
1 tbsp cold water
50g watercress
1 tbsp Thai sweet chilli sauce
25g sesame seeds
Prep: 10 mins | Cook: 30 mins

Method
1.
Tip the rice into a bowl and cover with cold water. Whisk for 2-3 mins till the water goes cloudy (this is the starch). Drain and rinse it. Tip it into a small pan. Add 400ml boiling water and a pinch of salt. Cover and bring to the boil.
2.
When the rice is boiling, turn the heat right down. Gently simmer for 25 mins till the water is absorbed and the rice is tender. Take off the heat and set aside for 5 mins, with the lid on, to finish cooking the rice.
3.
While the rice simmers, set your oven to its lowest temperature. Chop the tofu into small chunks and pat dry with kitchen paper. Warm a wok or deep frying pan over a high heat. Add ½ tbsp oil to the pan. Add the tofu. Fry for 8-10 mins, turning once or twice, till golden and crisp. Lift out of the pan and transfer to a plate lined with kitchen paper. Keep warm in the bottom of the oven.
4.
Take the wok off the heat while you prepare the veg. Slice all the mushrooms or quarter them if they're quite small. Peel and grate the ginger. Finely slice the chilli – flick out the seeds for less heat.
5.
Put the wok back on the heat. Add ½ tbsp oil. Add the mushrooms. Season with a little salt. Stir fry for 8-10 mins till the mushrooms are juicy and golden.
6.
Stir in the ginger, most of the chilli and the Thai red curry paste. Add the spinach and 1 tbsp water. Stir and cook the veg for 2-3 mins till the spinach is just wilted. Taste and add a pinch of salt if it needs it.
7.
Divide the rice between two warm bowls. Top with the veg and the crisp tofu chunks. Add a handful of watercress to each bowl and garnish with the last of the sliced chilli. Drizzle over the Thai sweet chilli sauce and sprinkle with sesame seeds to serve.
8.
TIP: Whisking the rice in cold water for a few minutes helps to remove some of the starch from the rice, so you'll get fluffier, less sticky rice when it's cooked. You can just give the rice a rinse if you want to be extra quick when you're cooking.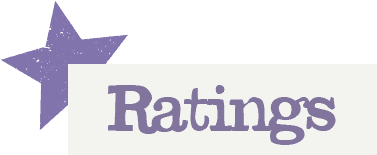 You'll need to log in to leave a rating & comment