Quick Crab Spaghetti with Wild Sea Vegetables
2 people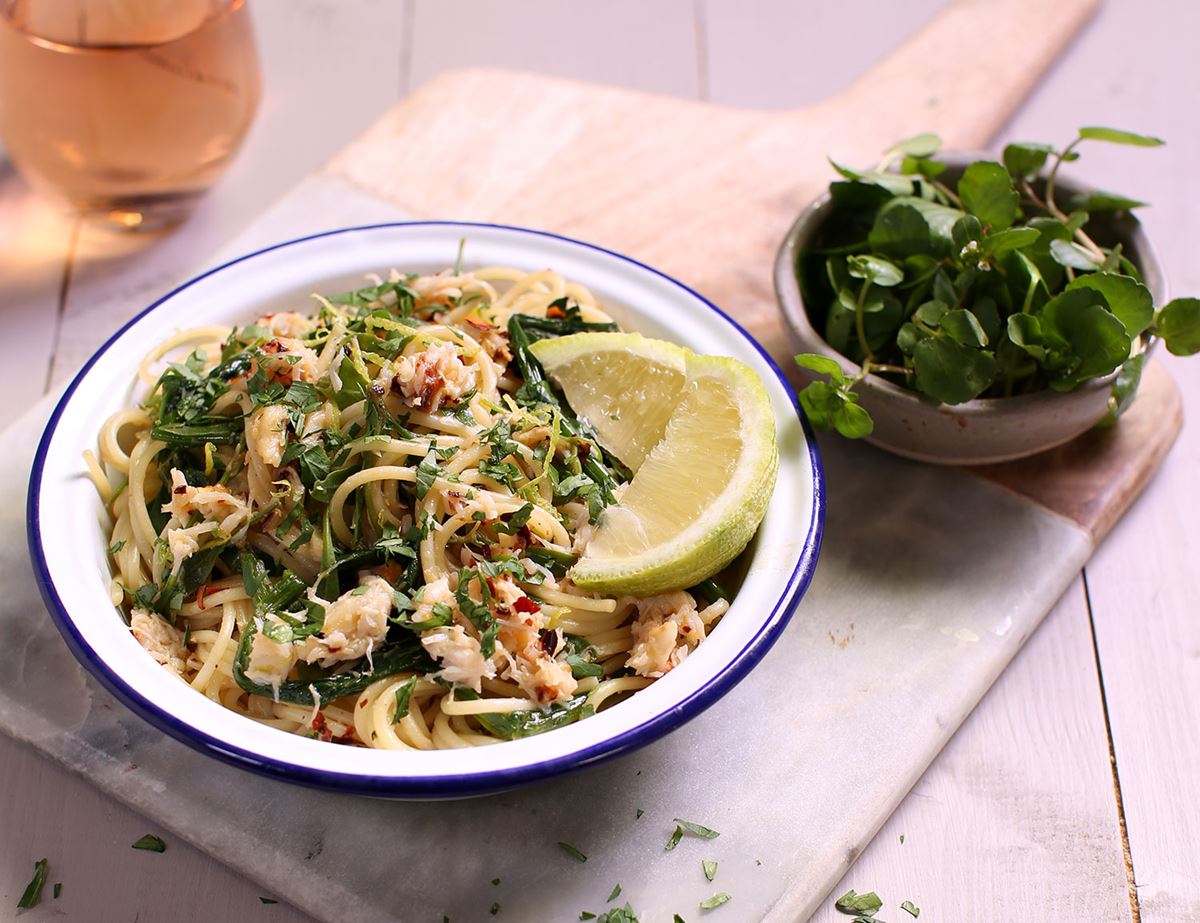 This supper is like the seaside on a plate, starring a mix of wild foraged sea veg – including samphire – all gathered especially for us. They go swimmingly with sweet Cornish crab, stirred into a buttery pasta sauce with pinch of chilli heat.
Ingredients
80g wild coastal mix
2 garlic cloves
1 lemon
A handful of flat leaf parsley
200g spaghetti
45g butter
A pinch or 2 of dried chilli flakes
100g white crab meat
50g watercress
1 tbsp aged balsamic vinegar
Prep: 10 mins | Cook: 15 mins

Method
1.
Put a large pan of water on to boil. Give the sea veg a good wash. Peel and finely chop the garlic cloves. Finely grate the zest from the lemon. Pick the parsley leaves from their stalk and roughly chop them (discard the stalks or keep them to go in your stockpot).
2.
Prep the sea veg in your wild coastal mix – see the tip below on how to prep the different sea veg. When the water in the pan is boiling, add the sea veg. Simmer for 3 mins, then scoop them out of the water with tongs and pop them aside in a colander to cool for a min. Set the sea veg to one side.
3.
Bring the water back to the boil and add the spaghetti. Simmer for 8 mins till the spaghetti is tender but still with some bite.
4.
While the spaghetti simmers, put a deep frying pan on a medium heat, then add the butter and swirl it round the pan till it's melted. Add the garlic and a pinch or two of the chilli flakes (they're hot, so use as large or little a pinch as you like). Fry, stirring, for 30 secs till the garlic is golden.
5.
Flake the crab meat into the pan. Crack in a little black pepper and fry, stirring, for 3 mins. Then add the sea veg and the lemon zest to the pan. Fry, stirring for another 2 mins.
6.
The spaghetti should be ready by now. Scoop a cup of water out of the pan (mind your fingers or use a ladle). Drain the spaghetti, then add it to the frying pan with the crab. Toss to mix, and add 1-2 tbsp pasta water to loosen the source if you think it needs it.
7.
Divide the crab spaghetti between two warm plates. Serve with handfuls of the watercress on the side, drizzled with 1 tbsp balsamic vinegar.
8.
What the wild things are
Your wild coastal mix is a fabulous assortment of freshly foraged sea veg, some of which will need a little extra prep before you simmer them. Sea purslane (long flat leaves on woody stalks) – pluck off the leaves, discarding the stalks. Sea spray (needle-like leaves on woody stems, a bit like rosemary) – strip the leaves, discarding the stems. Marsh samphire (succulent fronds, look like tiny asparagus) – trim off any rooty bases with a knife.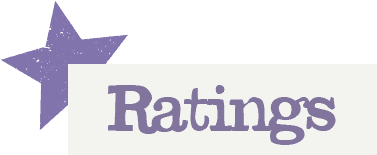 You'll need to log in to leave a rating & comment